Feature
5 things we learned from Day 2 of the Official Pre-Season Test in Bahrain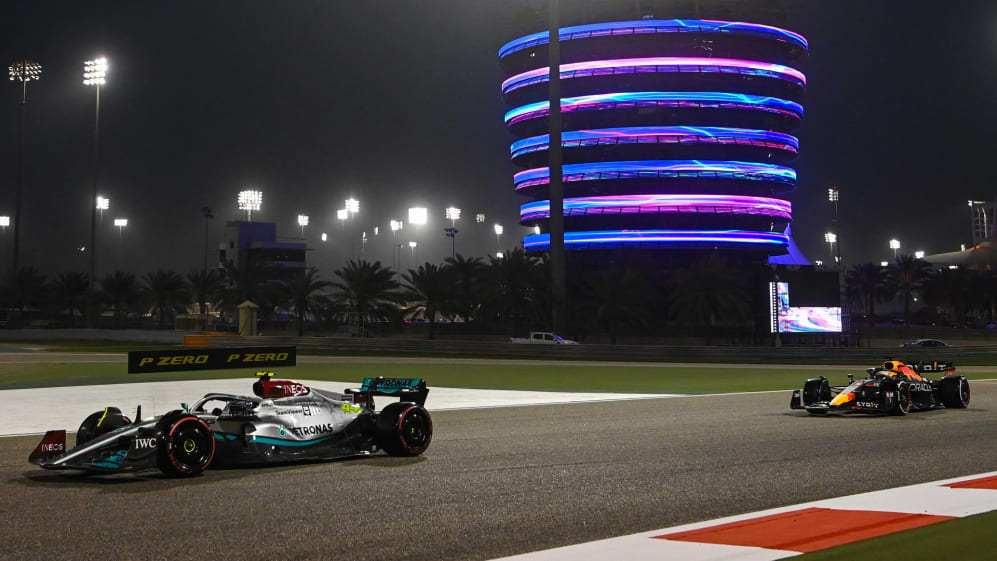 It was a scorcher at the Bahrain International Circuit for the penultimate day of pre-season testing, with conditions so warm teams were limited to what they could learn.
As the conditions cooled and sunset approached, the drivers made hay – bolting on the softer compound tyres to get a feel for set-ups when there's more grip on a dusty track.
READ MORE: Sainz fastest on disrupted second day of pre-season testing in Bahrain
Ferrari ended the day fastest and while, as ever, we should absorb the headline lap times with a pinch of salt, there is a growing feeling from those I've spoken to up and down the paddock that the red cars should be in the mix up front when the season gets under way…
Ferrari emerging as genuine threat
Ferrari are doing their best to play their form down, but having spoken to multiple red team members, it's impossible to ignore their optimism after what has been a remarkably productive pre-season.
Both Carlos Sainz – who was quickest overall on day two – and Charles Leclerc are pleased with the balance and how the car responds to set-up changes. They can feel acres of downforce, which in turn gives them confidence in the car.
READ MORE: 'Typical Mercedes, typical George' – Sainz shrugs off Russell's claim that Ferrari are strongest in pre-season testing
Sure, they don't know where they stand relative to the rest, so different are the programmes each team are running, but Ferrari have shown enough consistently over five days of running across two locations to suggest they have closed the gap to the front – and could well be podium contenders in Bahrain.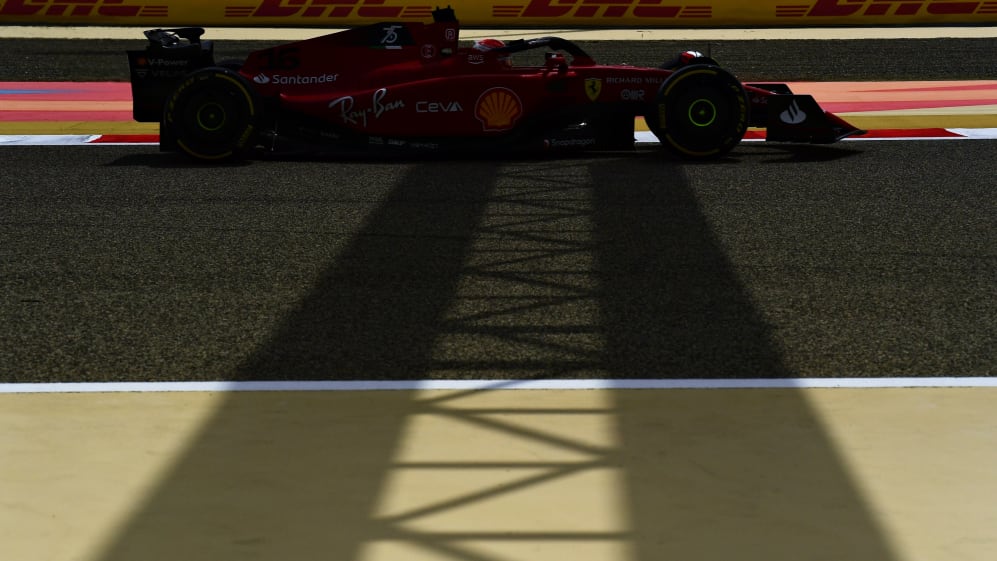 McLaren are on the backfoot
Having been one of the most reliable teams in Barcelona, McLaren have slid down the mileage charts in Bahrain courtesy of persistent brake problems that Lando Norris admitted could take a long time to fix.
The Briton managed just 59 laps, to add to his 49 the previous day, to leave McLaren frustratingly low on mileage when they would have hoped to be chasing performance and ticking off the final parts of their programme.
To add to their frustration, Daniel Ricciardo was absent from the track for a second day in succession due to illness. While he felt better on Friday he returned a positive PCR test, which means he'll get no running this week and is set to start the season cold.
READ MORE: McLaren driver Daniel Ricciardo tests positive for Covid-19 – but set to be released in time for Bahrain GP
Oops! Error retrieving Twitter post
Niggles creep in at Williams
Williams were in the top-five on the mileage charts in Barcelona, but like McLaren their fortunes took a dive this week. Nicholas Latifi had managed just 12 laps on day two when he was forced to stop with smoke, followed by fire, wafting from his rear brakes.
It was a frustrating situation for a team who had begun searching for performance and experimenting with more set-ups. They'll hope to hit the ground running first thing on Saturday – the final day of the test – to refine a package that will be very similar come the first race of the season at the same venue next week.
WATCH: Nicholas Latifi's Williams stops in flames on the morning of Day 2
It is believed they will focus on getting the best out of what they have before introducing their first raft of upgrades a few races into the campaign.
Alpine bounce back with strong day
Esteban Ocon said Alpine's running on Friday was the best of pre-season, as the Frenchman clocked up a stonking 111 laps. Even a precautionary stop out on track – with the team saying they detected no issues on investigating – couldn't dampen their enthusiasm.
Sporting Director Alan Permane said they found some "decent" pace after looking at car set-up options on Thursday, with Ocon significantly happier with the balance, which in turn helped him extract performance more consistently on what was his final day in the car before the first race in Bahrain.
READ MORE: Alonso 'delighted' to welcome Szafnauer to Alpine – as new Team Principal hails 'great potential' of squad
It's a shot in the arm for the French team ,who had a frustrating time in Barcelona last month and were severely lacking mileage. But they've built some good momentum in Bahrain – and while it's unclear where they stand in the pecking order, there's relief inside the team that they are starting to make progress.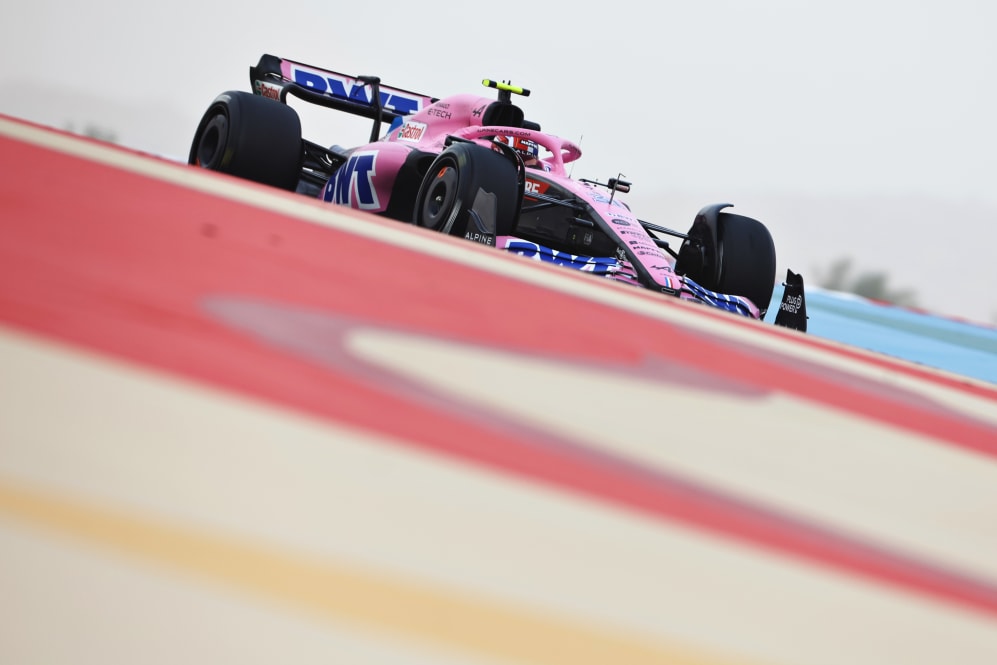 Attention switches to performance
The majority of pre-season running so far has been focused around reliability, but with time ticking away, and plenty of mileage in the bag for the majority, attention turned to performance on Friday afternoon.
As a result, we saw cars porpoising – some quite aggressively – as teams dropped the ride-height of the cars and focused on dialling in the settings in search of performance.
READ MORE: Mercedes will be 'huge factor' in 2022 predicts Horner, as he reacts to rivals' radical W13
Title rivals Mercedes and Red Bull had at the softer compounds, with both Lewis Hamilton and Max Verstappen bolting them on late in the day. Verstappen looked very committed, with Red Bull saying they were taking "more risks" with the changes they were making and were "reasonably competitive without even trying" at the end.
Those on soft tyres will have likely been running high fuel, but such a strategy was a sign that teams are coming to the end of their pre-season programmes and readying themselves for the new campaign.
F1 TV Pro subscribers can watch Bahrain pre-season testing live and on demand, access exclusive live timing, as well as Tech Talk debriefs. Subscribe now and save 20% on your Annual F1 TV Pro subscription. Offer Valid in selected territories on web and apps until March 13. T&Cs apply
Coverage of the Official Pre-Season Test is also available live in selected territories via your F1 broadcaster.