Feature
5 things we learned on Day 1 of pre-season testing in Bahrain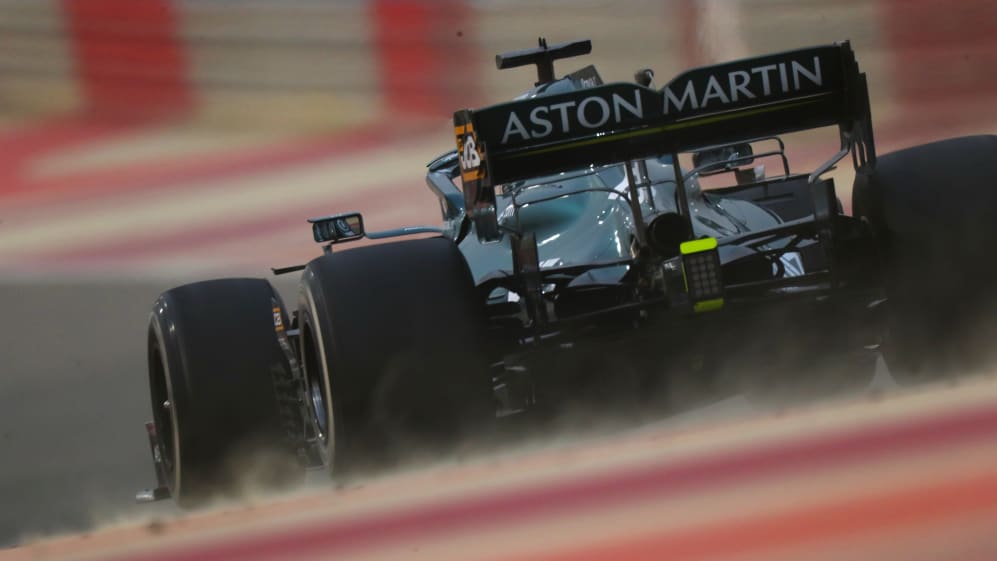 After a long winter, the wait to hear the 10 latest-spec Formula 1 cars pound around a race track is finally over as the Bahrain International Circuit played host to the first day of pre-season testing on Friday. It's the usual caveat here – the lap times are meaningless, as they are all running varying fuel loads, wing levels and tyre compounds. But there are some things we learned…
1. Wind and sand make pace assessments tricky
Goggles would have been useful in Bahrain on Friday as heavy winds whipped the desert sand into the air and caused all sorts of problems for the drivers.
At times, it was tricky to even see the cars so aggressive was the sandstorm, with the slippery conditions leading to a slew of mistakes and spins. While those on the pit wall, in the pit lane and in the paddock were coated in a thin layer of the yellow stuff.
READ MORE: Verstappen tops Day 1 of pre-season testing as Mercedes struggle in sandstorm-hit Bahrain
"It's very gusty," said Mick Schumacher after a frustrating half-day of running that was limited to just 15 laps because of a gearbox issue. "It makes it unpredictable, makes it different from corner to corner and that's something you have to get used to.
"These F1 cars these days are very wind affected so any little wind gust sets off the car massively. That's why we saw quite a few spins and moments on track today, it'll be interesting to see how it is tomorrow."
The windy conditions will not please the aerodynamicists looking to gather representative data on their updates, nor is it ideal from a tyre learning perspective. However, with the Sakhir track hosting the opening race of the season in a couple of weeks' time, when conditions could be similar, team sources say the running is still valuable.
WATCH: Take a first look at all the 2021 F1 cars in action for the first time in Bahrain
2. It may only be three days, but the drivers will be pushed hard in this test
The later start to pre-season testing has made the winter feel longer than usual for drivers up and down the paddock, and while the shakedowns that nine of the 10 teams completed ahead of the test provided some excitement, the restrictive nature of those runs didn't deliver the fix required.
But there was no doubt those who got the chance to drive on day one at the Bahrain International Circuit, where teams could dispense with many traditional systems checks in part helped by the large carryover of parts and get down to business, were quickly reminded of the thrill and demanding nature of piloting a Formula 1 car, particularly after a long time off.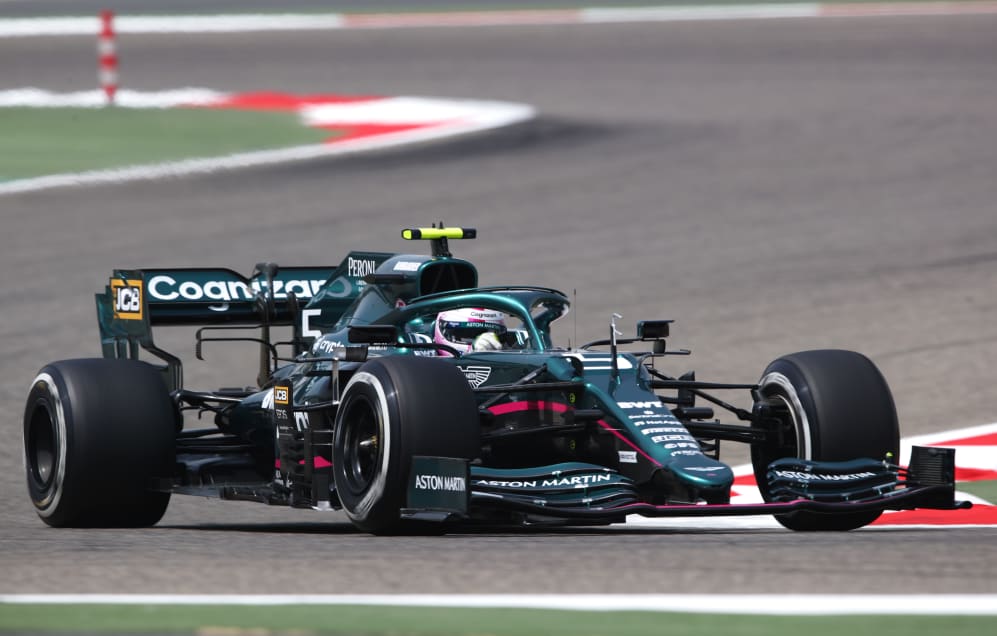 Sure, F1 drivers are elite athletes operating at a very high level physically, but a combination of a long winter, a demanding race track and very windy and slippery conditions meant "everybody was fighting their cars" according to Sebastian Vettel, who spent the morning getting acquainted with his new Aston Martin car. "I don't think anyone was on holiday coming back from the winter break," he added.
Alfa Romeo's Antonio Giovinazzi, whose team clocked up the second most laps of the day, echoed Vettel's view. "The first test of the year is quite hard; three months that we didn't drive," he said. "So it's always really tough to be back in the car."
3. World Champions Mercedes are not bulletproof
We've got used to Mercedes consistently delivering at a very high level during the hybrid turbo era so when even something as small as a gearbox issue hits the Silver Arrows, it catches the attention.
Gremlins are not unusual at this stage of the season, of course, and you can argue that is what testing is for. However, for Valtteri Bottas to clock just six laps in his morning of running is not ideal.
READ MORE: Wolff warns Mercedes can't afford any more 'stumbling blocks' after ruined first morning in Bahrain
It's noteworthy that Mercedes, who finally lifted the wraps on their 2021-spec floor which they had kept hidden at their launch, was the only team not to do a shakedown (also known as a filming day) before arriving in Bahrain, with boss Toto Wolff joking that it always rains at Silverstone so they have decided to do the first of their two days on the Tuesday after the test at the same venue.
REVEALED: Mercedes' secret floor breaks cover as the W12 hits the track at testing
To Mercedes' credit, they got it sorted – with world champion Lewis Hamilton getting out on track in the afternoon, but he only managed 42 laps – which in turn meant they ended bottom of the mileage charts.
The Silver Arrows say they will look to make up the lost mileage for Bottas later in the test. Wolff added they cannot afford any more "stumbling blocks" in what is a shorter than normal test at just three days.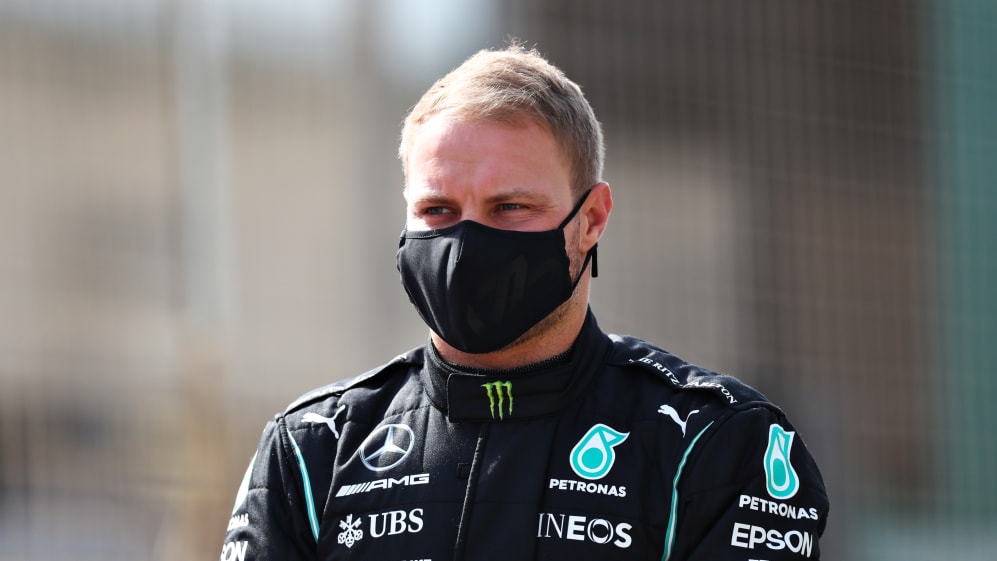 4. Red Bull have started off on a stronger footing
Testing has not been a happy hunting ground for Red Bull in recent years, the Milton Keynes-based squad often struggling for an early understanding of their race car.
But relative stability in the regulations from last year to 2020 appears to have played into their hands, with Max Verstappen clocking up an impressive 139 laps – more than two Bahrain Grand Prix distances – and the fastest time.
The Dutchman, who won the final race of the season, wasn't getting carried away, though – and moved to play down expectations.
READ MORE: Verstappen 'very happy' as Red Bull go faster and further than rivals on Day 1 of testing
"It was very good," said Verstappen. "We had a very positive day. We could do a lot of laps, even though the track conditions were quite difficult - very warm, a lot of wind - and of course we know the degradation around here is quite high and it's not easy to do a lot of laps in a row.
"But very happy with today. I mean, we don't need to speak about pace or whatever, we just did our programme, the car felt nice to drive which I think is always very positive to start the test like that."
5. The majority of the field suffered niggles
While the likes of Red Bull, Alfa Romeo and Alpine had near perfect days, and filled the top three slots on the mileage charts as a result, it wasn't as smooth sailing for their rivals.
Yuki Tsunoda's first official test day was a tricky one, the Japanese driver taking over at AlphaTauri from Pierre Gasly in the afternoon, only to face the worst of the sandy conditions and then suffer an issue with the fuel system, which forced an early bath.