Feature
5 Winners and 5 Losers from the Japanese Grand Prix – Who mastered the wet conditions in Suzuka?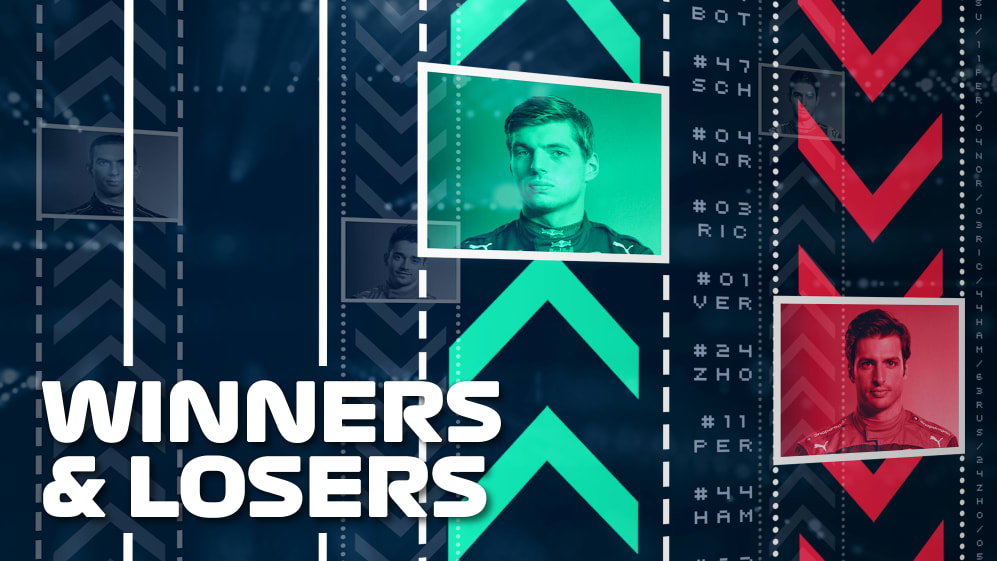 Max Verstappen was unstoppable in the wet conditions at Suzuka, clinching his first Japanese Grand Prix victory – and more significantly, his second world championship. But it wasn't so successful for others. We've picked out five winners and five losers from the race at one of F1's most historic circuits…
Winner: Max Verstappen
As he has done so often this season, Verstappen commanded the race at Suzuka – building an advantage so big on the intermediates, he could have stopped for tyres to try for Fastest Lap without losing the lead.
Victory was his first at Suzuka, having never previously led a lap at the venue, and his 12th win in 18 races this season, moving him within one of equalling the record held by Michael Schumacher (2004) and Sebastian Vettel (2013).
READ MORE: TREMAYNE - Why Max Verstappen's majestic run to his second title should finally silence his doubters
His 32nd career win ties fellow two-time world champion Fernando Alonso, while his title triumph is the first to be clinched at Suzuka since Vettel achieved the feat in 2011.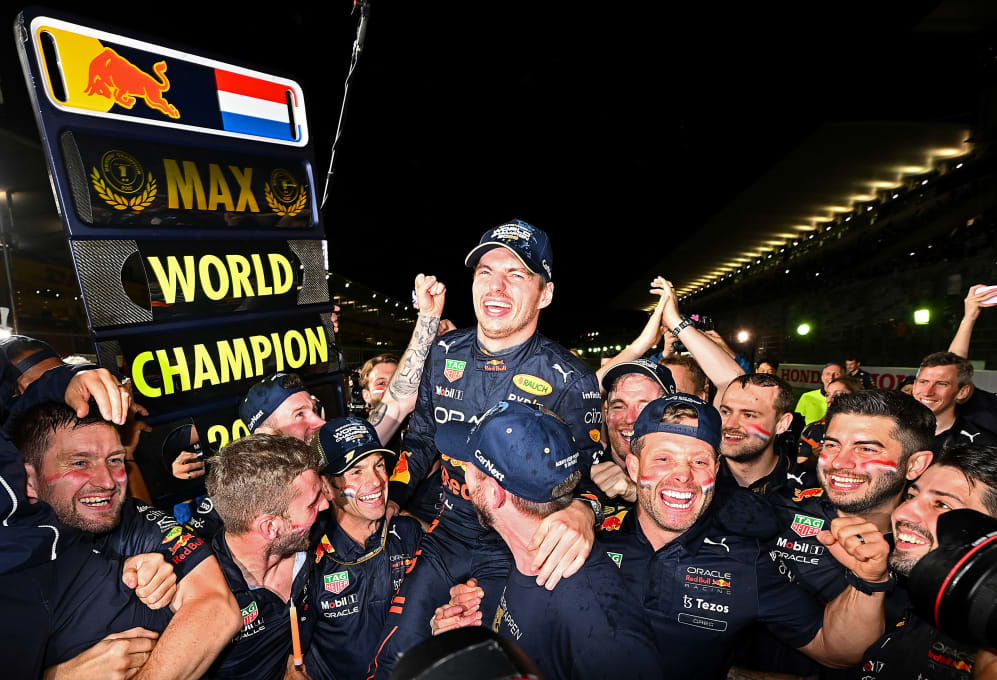 Loser: Charles Leclerc
Charles Leclerc valiantly held off Sergio Perez for much of the closing stages in Japan, but with the Ferrari driver struggling with the intermediates after a few laps in the stint, he eventually made a mistake and cut the final chicane.
That triggered a five-second time penalty that dropped him from second to third, and ultimately confirmed Verstappen as the reigning world champion.
READ MORE: Leclerc offers 'huge congratulations' to Verstappen as he reacts to time penalty
It's his fourth consecutive podium finish, matching his longest career run, but that was of little consolation to the Monegasque, who was disappointed to have suffered defeat to Red Bull once more.
Winner: Sergio Perez
Perez rebounded from a frustrating Suzuka qualifying to deliver consecutive podium finishes for the first time since Monaco and Azerbaijan.
And while he ended his own hopes of winning the World Championship, second place ensured his team mate Verstappen made it two titles from two while also edging Red Bull closer to the constructors' championship.
READ MORE: 'He's raised it to another level' – Horner hails 'truly, truly dominant' Verstappen
This was also the first time the Mexican has finished inside the top six at Suzuka, his previous best seventh, achieved on three occasions. He's also up to second in the drivers' championship, just a point clear of Leclerc.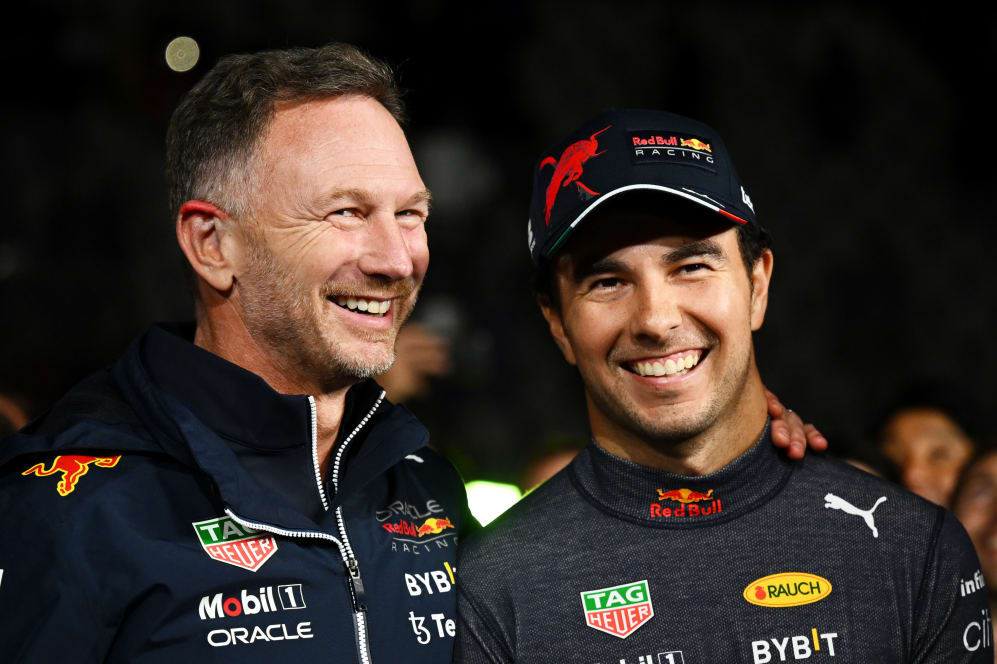 Losers: Mercedes
This was an unsatisfying weekend for Mercedes, the Silver Arrows lacking straight-line speed, which Lewis Hamilton and George Russell said cost them around 0.6s per lap.
On race day, and without DRS, Hamilton couldn't find a way past Esteban Ocon, with fifth his worst result at Suzuka since he retired from the 2013 race.
MONDAY MORNING DEBRIEF: Why nailing the strategy was so tough at the rain-shortened Japanese GP
It was more disappointing for George Russell, who lost a couple of places thanks to Mercedes' decision to double stack him when the field switched from wets to intermediates. With P8, it was not only the third time he's not finished in the top five this year – but the second race in a row.
Winners: Alpine
Alpine bounced back to form with aplomb in Japan, after a double DNF in Singapore, the French team's new floor adding some extra performance that saw Esteban Ocon and Fernando Alonso excel.
Ocon qualified fifth – and brought the car home fourth in what was Alpine's best result of the season. Alonso took seventh, having failed to finish the last two events.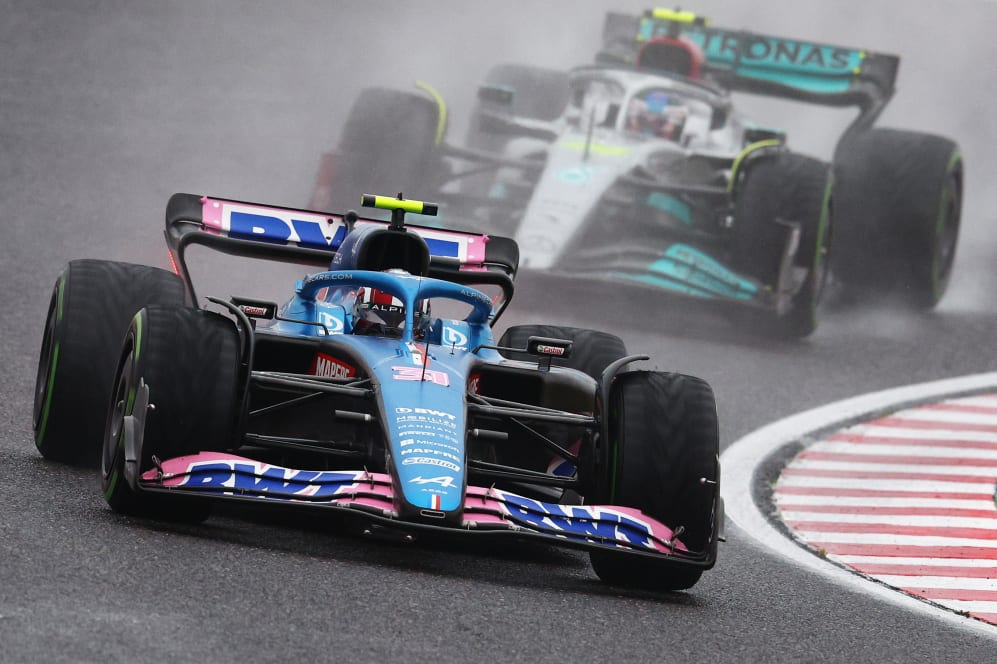 Alpine leapfrog McLaren into fourth in the constructors' championship, and now sit 13 points clear with just four races to go.
FACTS AND STATS: Verstappen matches Alonso's title and win tally after claiming championship in Suzuka
Loser: Carlos Sainz
This was a Grand Prix to forget for Carlos Sainz, the Spaniard hitting a big puddle when attempting to get out of Perez's spray at the original start. That meant he aquaplaned, lost control of the car and hit the barriers.
His main concern then was not being hit, as he sat in a precarious position on track with visibility particularly tricky. Fortunately, he escaped unscathed.
But it was his fifth retirement of the season and dents his hopes of fighting for P2 in the drivers' standings, as he now trails Perez by 51 points.
Winner: Sebastian Vettel
This was arguably one of Sebastian Vettel's strongest weekend performances of the season, the German delivering a fine qualifying lap on a track that he's always had so much affection for.
After an off at the start that dropped him to the back, the Aston Martin driver was the first to pit for intermediates, which turned out to be the faster tyre by some way.
It was an inspired call that pushed him back into the points, and he held off a stern attack from Alonso to beat the Alpine by just 0.011s and give Aston Martin their second successive sixth-place finish.
WATCH: Verstappen - The rise of a double world champion
Losers: Haas
The highs were that Mick Schumacher briefly put Haas in the lead as he gambled on staying out on the wets in anticipation of more rain.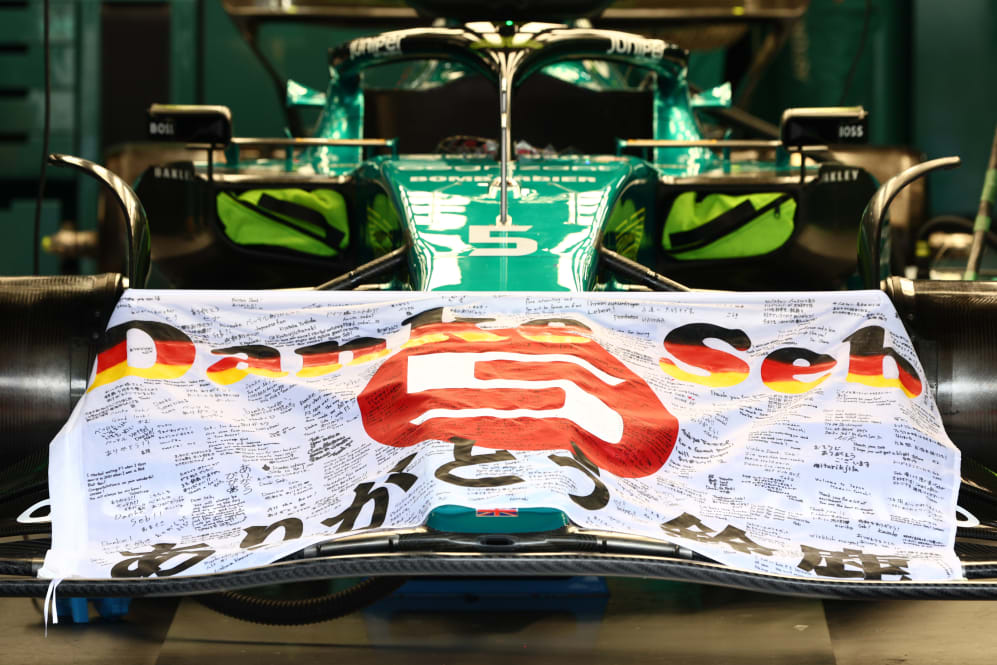 However, it was the wrong call and he dropped down the field like a sack of potatoes, dragging him out of contention for points.
Boss Guenther Steiner admitted they were reactive rather than proactive with strategy – as Kevin Magnussen had a disappointing day too – and that extended the team's run without points to seven.
READ MORE: Verstappen left feeling 'very emotional' as he becomes two-time F1 title winner
Winner: Nicholas Latifi
Nicholas Latifi rolled the dice like Vettel and pitted early for intermediates as he had nothing to lose running at the back – and that put him into the top 10 and the fight for points.
George Russell got by in the closing stages, but the Canadian held off the McLarens to take ninth and his first points of the season.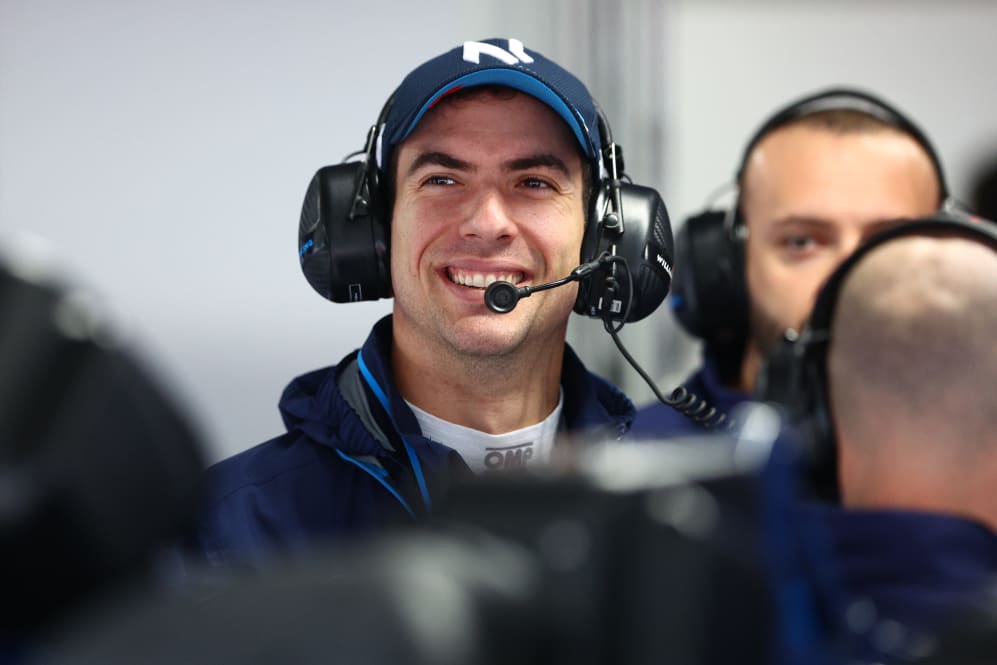 That moves him above Nyck de Vries in the drivers' standings to 20th – but this is of little consolation given he's lost his seat on the grid for next year.
Losers: Alfa Romeo
The positives for Alfa Romeo are that the front wing they introduced in Japan correlated with the wind tunnel and CFD – and delivered the anticipated lap time gain.
HIGHLIGHTS: Watch the action from a dramatic Japanese GP as Verstappen seals his second World Championship
The negatives are they failed to score again and have just one point to show for the last nine races.
As a result, they are now just seven points clear of Aston Martin in the fight for sixth in the constructors' championship.