Feature
Ross Brawn on THOSE Sochi strategy calls, Norris's pain, and Hamilton's historic 100th win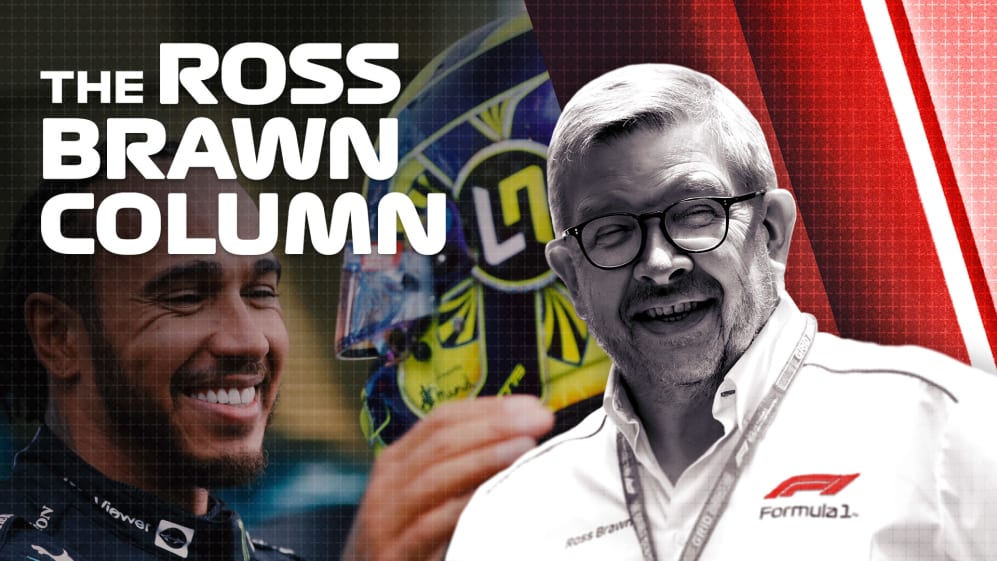 A classic Formula 1 season took another twist in Sochi, as Lewis Hamilton secured his 100th Grand Prix win after long-time leader Lando Norris slid off in wet conditions. Formula 1 Managing Director, Motorsport, Ross Brawn discusses the key talking points from Russia…
The race that kept on giving
What we're seeing right now in Formula 1 is that we've got a group of cars that are fairly close but have nuances in their performance. So as we go to each track, the advantage swings slightly each way. That is giving us variety through the year and what is making it such a fabulous season.
We all expected Mercedes to dominate Russia, and they did ultimately win the race – and ran a very good race to do that – but it wasn't certain for a long time that that would be the case. And that's all we ask for: that there should be some challenges, some uncertainty and that there should be great racing.
READ MORE: 'Everything was under control' – Devastated Norris convinced win was on without late rain in Sochi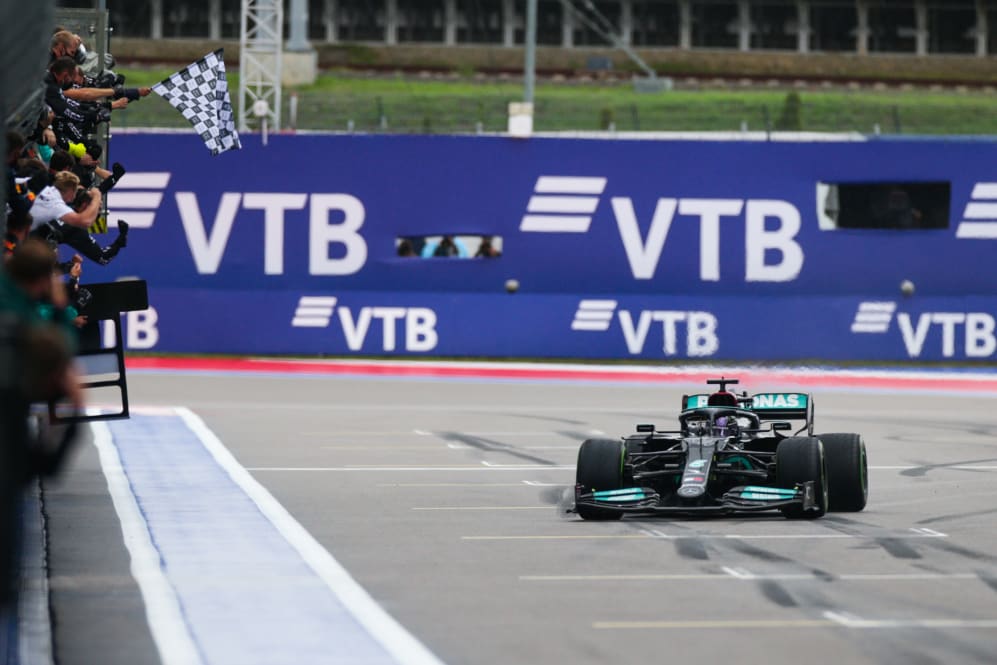 My Driver of the Day – Lando Norris
This is a close one. In the first half of the race, Lewis was clearly managing his race and waiting for his opportunities. He had a quiet first half and then it came alive in the second half. But I think for me, Lando is my Driver of the Day. Listening to him on the radio when the team were talking to him, his composure was impressive. He's come on leaps and bounds in the last couple of years.
Lando will be hurting right now. We all felt his pain when he slid off the track. It was a tragedy. I've been in that situation – when you need to make a big strategy call. I've won races by hanging on, I've lost races by hanging on. A good example is when Rubens Barrichello won the German Grand Prix in 2000 for Ferrari. We insisted on him coming in and he said 'no way' – and he hung on and won the race.
READ MORE: McLaren 'didn't get it together as a team' says Seidl, after Norris misses out on Sochi win
Those scenarios are so difficult and in Sochi it was especially tricky as only half the track was wet. Even with radar, no one is completely certain how wet it will be. And if you're leading a race, you don't want to give it up. When you're in the front, the guy in second has a much easier decision to make as he has nothing to lose. He either stays out and does what guy in front does or takes a punt and he is unlikely to be any worse off than he was to begin with.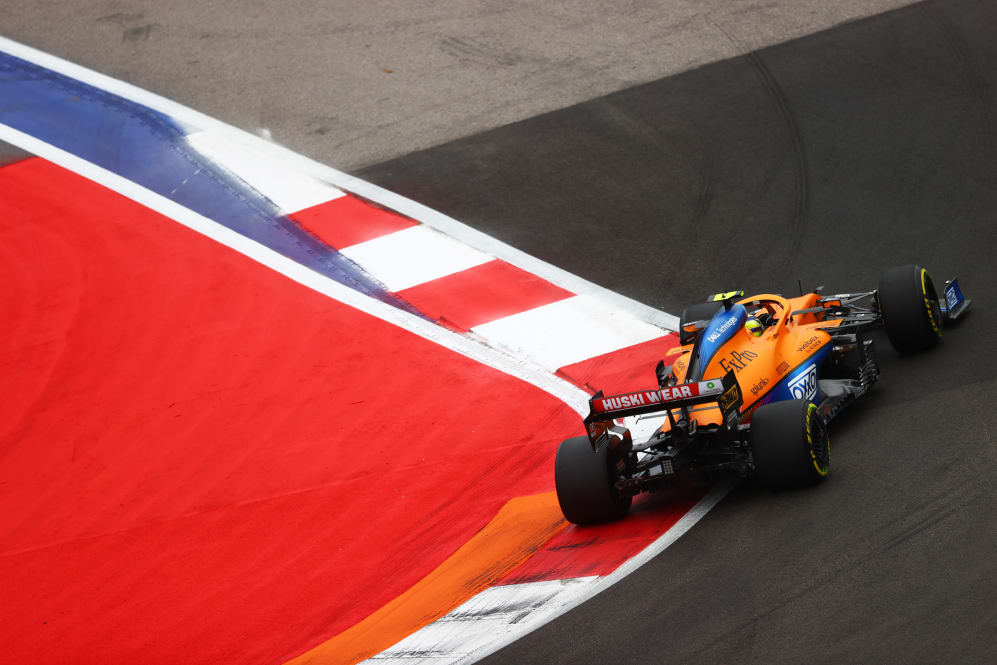 Lando will go away from this and become a stronger driver. So much would have been preying on his mind, including the fact he managed to cope in qualifying better than anyone else. I see why he was insistent with his team.
You could ask – should his McLaren team have taken the lead and insisted he pit when he said he didn't want to? A driver is in a bubble. He doesn't see what's going on. In this case, I'd say it's 60/40 in favour of the team making the decision but it's so difficult because you don't want to give up the lead of the race.
READ MORE: 100-time GP winner Hamilton insists Norris has 'many wins ahead' after McLaren man is denied maiden victory in Russia
That sinking feeling a driver or a team gets when they realise they made the wrong call, and the lead is evaporating before their very eyes, is horrible. They have my sympathies, but that kind of drama is what makes F1 so fantastic.
Hamilton recovers impressively from qualifying error
It's a measure of a world champion in a world championship team, that little glitches – such as Lewis hitting the wall in qualifying – look glaring because you make them so infrequently. Mercedes and Lewis weren't on it in qualifying, at a track where they were expected to dominate given recent history. Friday practice showed they were much quicker on the long runs. It was all there for them to take advantage. So the fact it didn't go to plan shows that this is not a slam dunk for them.
They're going to have to fight hard all the way to the end if they are going to win the championship. Fighting hard internally is different than fighting hard externally. When you're fighting hard internally, what's the worse that can happen? If one driver doesn't win, the other would do.
READ MORE: 'Mind blowing' – Mercedes boss Wolff reflects on Hamilton hitting 100 Grand Prix wins
They had years where it was Nico or Lewis as there was no one to pick up the pieces if they didn't deliver. Mercedes had that cushion if they messed up. Now there is no cushion. Max is putting up a massive challenge for championship, he was fantastic on Sunday, delivering a masterclass in damage limitation to recover to second from last and while he lost the championship lead, he's only two points behind Lewis now.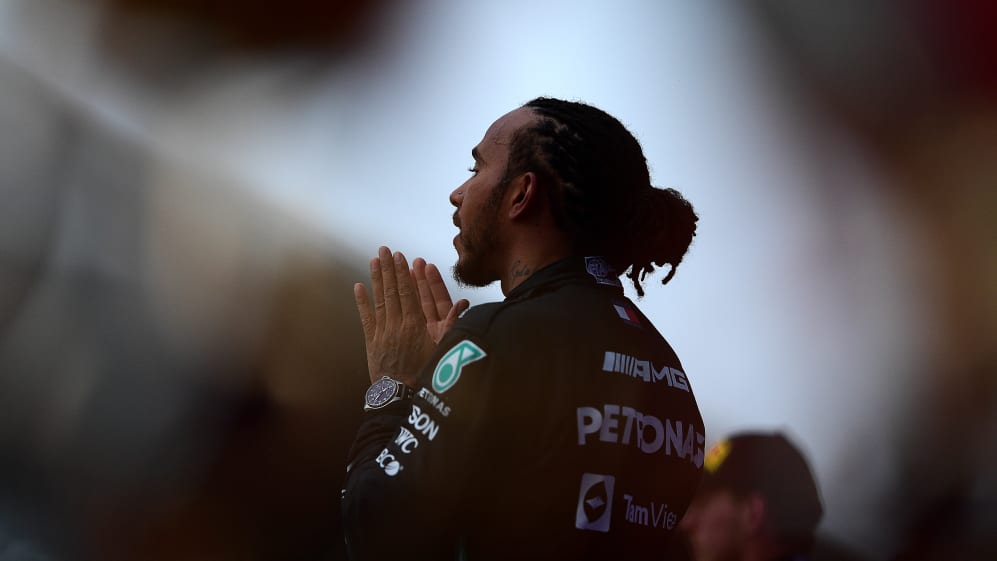 After win #100, what will Lewis's final tally be?
It's a milestone no one thought anyone would ever reach. Michael's tally of 91 was so far ahead of what anyone else had ever done at that point that it never seemed conceivable that anyone would get near it. But then Lewis beat it – and now Lewis has 100 wins. There is nothing stopping him.
Who knows where it's going to end up? He's with us for another couple of years at least – and he will win races every year. I don't think we could predict 200 wins, but I think we could certainly predict 20 more as he's still massively competitive and motivated. It's just staggering and congratulations to him, as it's a centenary that no one ever thought would be achieved.
HISTORY MAKER: The moment Lewis Hamilton becomes the first driver to reach 100 F1 wins
Veterans show their class
We saw this last year in Turkey, where conditions were tricky, that experience counted and the same was the case in Russia.
The likes of Lewis and Max came through and bagged the top places and Lando's inexperience showed a bit. But he will make a better decision next time he's in that scenario. The others had been in that situation, and they could call on that experience.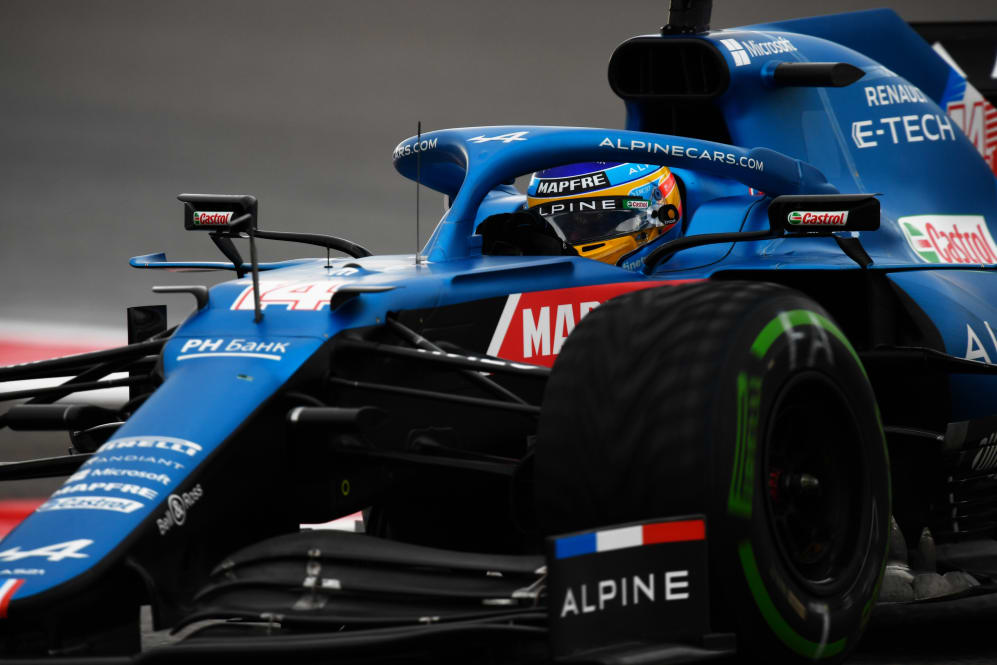 Fernando was at his brilliant best again – and Kimi showed that he can still make his experience count and get the job done. Carlos was impressive, too, briefly leading the race and driving well to his third podium of the year for Ferrari.
It was a cracking race and the first few laps were fantastic. No one was giving an inch. The veterans like Fernando and Kimi were fighting hard while the young bucks were coming through and trying to assert themselves and find their place.
READ MORE: What the teams said - Race day in Russia
We had brilliant racing in what was a fantastic event. The Russian Grand Prix promoter did a fantastic job. It was great to see so many fans in the stands at Sochi and I'm pleased they were treated to a fantastic qualifying and a thrilling Grand Prix.