'A dream weekend' for Vettel in Japan as he matches best result of the season on final Suzuka outing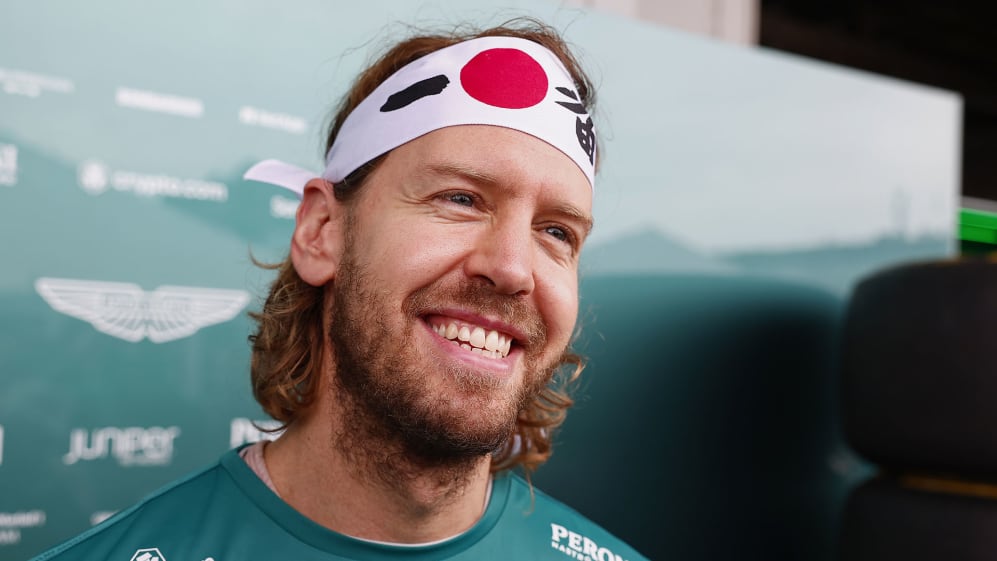 Sebastian Vettel had one of the most topsy turvy races of anyone on the grid in Japan, snatching triumph from the jaws of disaster as he went from last to a strong points finish on his final outing around Suzuka.
It had been an emotional weekend for the German, as he prepared to say goodbye to a Japanese Grand Prix venue where he's previously won on four occasions – with an "ecstatic" Vettel making it through to Q3 on Saturday before claiming P9 on the grid.
But his race came close to ending at the very first corner, as Vettel collided with Fernando Alonso's Alpine before spinning off the track. That dropped him to last – but an early pit stop for intermediates when the race got restarted after a red flag period paid big, as Vettel surged up the order to take a P6 finish, matching his best result of 2022.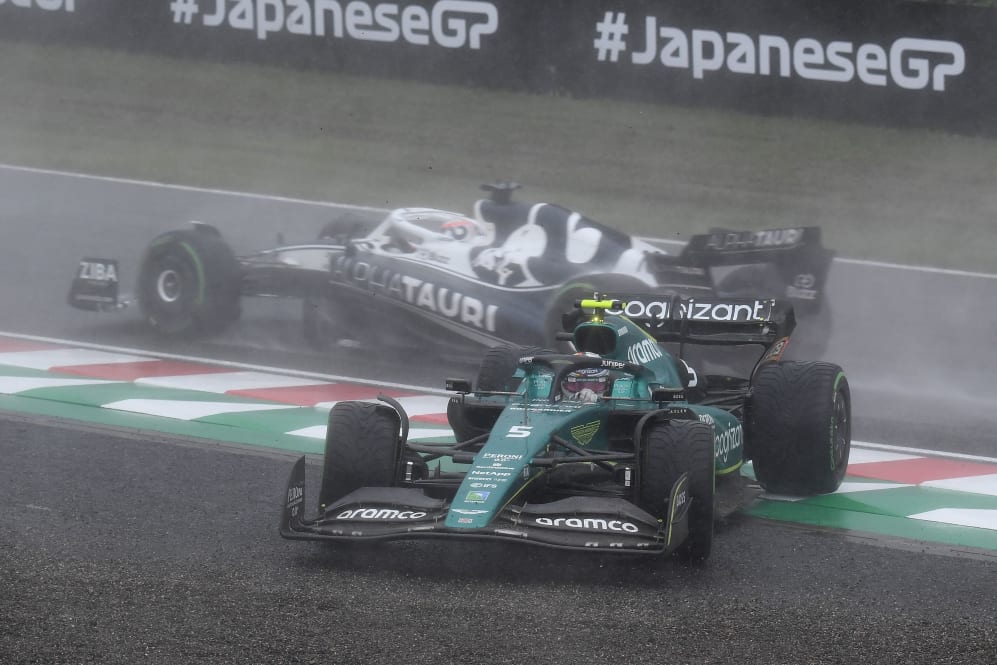 "Obviously, it started really well because I had a phenomenal start but then [had] nowhere to go, a lot of aquaplaning on the left, lost the car, touched Fernando, spun, was last," he said post-race, whilst sporting a Japanese hachimaki headband. "So, it looked like that was it but we had a great recovery.
READ MORE: TREMAYNE - Why Max Verstappen's majestic run to his second title should finally silence his doubters
"When the race restarted, we made a good decision to box immediately for inters. It was a great stop, then I pushed like crazy and managed to undercut most of the field. It has been a dream weekend – for us to score eight points is a mega result."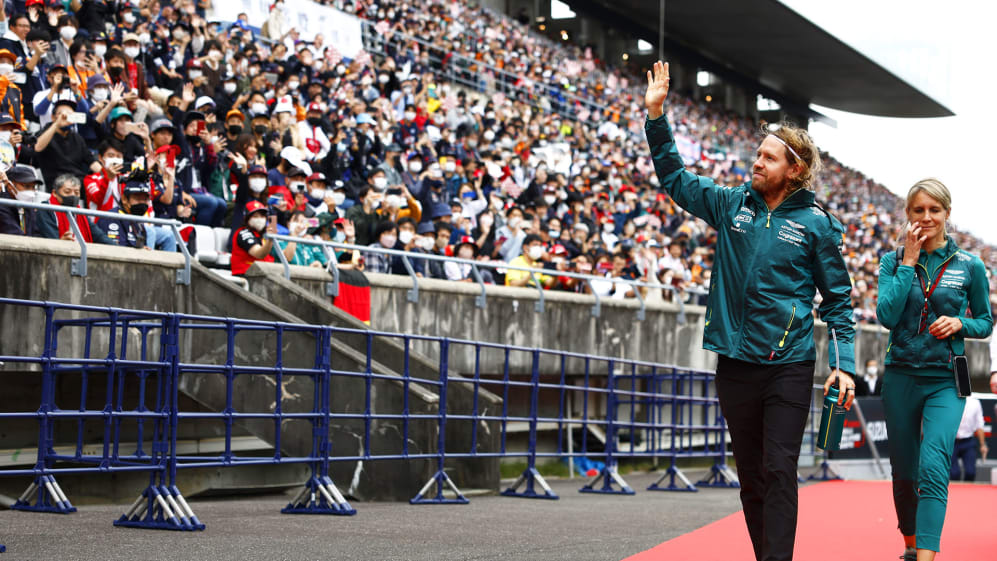 It still wasn't plain sailing though, as Vettel had to contend with a freshly-shod Alonso coming back at him in the closing stages – as he revealed just how tricky the last few laps were.
"It was a bit of confusion because I lost the radio, had the pit board saying one lap, backed off a little bit, Fernando was still pushing. I was a bit confused so kept racing and we just managed to keep sixth," he said.
FACTS AND STATS: Verstappen matches Alonso's title and win tally after claiming championship in Suzuka
Vettel's points haul keeps Aston Martin in the fight for sixth in the constructors', with the team now trailing Alfa Romeo by just seven points heading into the final four races of the season.