Interview
A mistimed McLaren move, and missing out on Mercedes and Ferrari – what might have been for Sergio Perez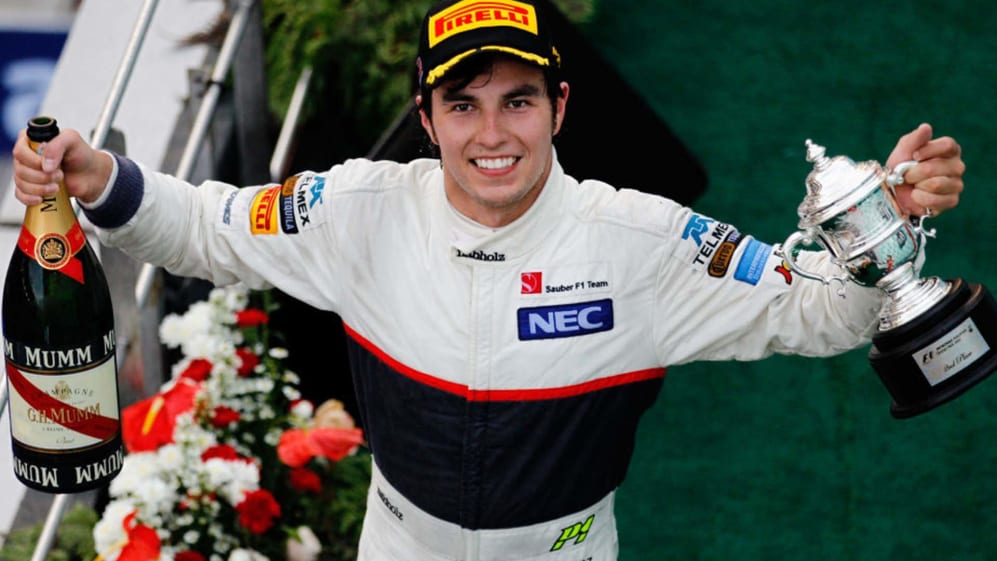 Eight years ago, Sergio Perez sat on the brink of great things in F1. He had announced himself on the scene with a brilliant second – and almost a win – in Malaysia, and the world was his oyster…
McLaren was an option for 2013. So was Ferrari. And it appears Mercedes was too. He went McLaren, winners of the last race of 2012.
That proved to be the wrong decision, and though he has rebuilt his reputation with Force India and Racing Point, he has never got his hands on a race-winning car and now faces the prospect of leaving F1 without the kind of results his talent appeared to deserve.
Fast forward to this year – and Perez was feeling the pain of rejection.
READ MORE: Williams? Haas? Red Bull? Where's Perez's likely landing spot in 2021?
He had just received a phone call from Lawrence Stroll, telling him his contract with Racing Point would be ended early, at the end of the season, with Sebastian Vettel being drafted in to replace him.
The Mexican, who missed two races after testing positive for Covid 19, is arguably in the form of his life and driving better than ever, but Racing Point's late decision has left him with very few options. As it stands, it looks like it's Red Bull or nothing if he is to stay on the grid in 2021.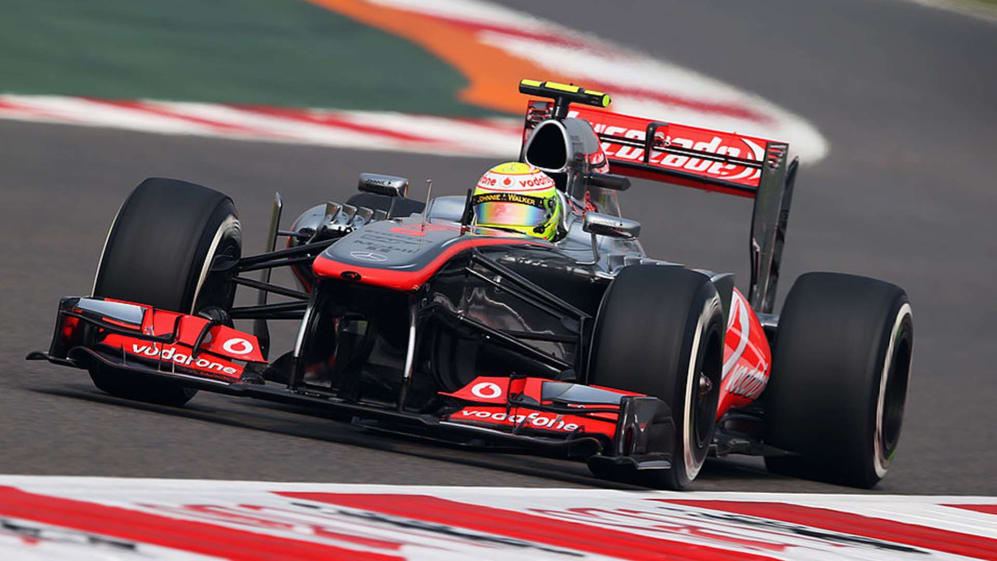 What might have been
It could have all been so different, from that moment when he stood on the podium for the first time in Malaysia. "I remember that day so clearly," says Perez, as we chat in the Racing Point motorhome at pre-season testing.
"Walking onto your first podium is a big thing. And I was there standing next to two world champions (Fernando Alonso and Lewis Hamilton). Having respect from my idols was so big for me. It was a bit of a shock being next to them, in such a difficult race. Fernando said to me 'don't worry, wins would come for you soon'."
READ MORE: F1 Tracks: Sergio Perez's playlist takeover
That feeling was shared widely in the paddock, but it has not come to fruition, partially because of the decision he made about his career path in 2013. The Mexican was a member of the Ferrari Driver Academy and, providing he continued an upward trajectory, was in contention to drive for the famous red team at some point in his career.
However, McLaren threw a spanner in the works by offering him a deal to drive alongside Jenson Button. At the time, the Woking-based team were flying high at the top and looked to be a real force for 2013. So Perez signed on the dotted line with them, rather than Ferrari – and it seems, Mercedes.
READ MORE: The stats that prove Perez deserves a seat in F1 – but why he might still miss out
The decision that changed everything
"It was all natural, I was part of the Ferrari Academy and there was a lot of contact with the team," says Perez of his interaction with Formula 1's most famous team. "It was a natural step that a driver part of the academy would be linked to them. It was all looking like I was going there, but then things changed.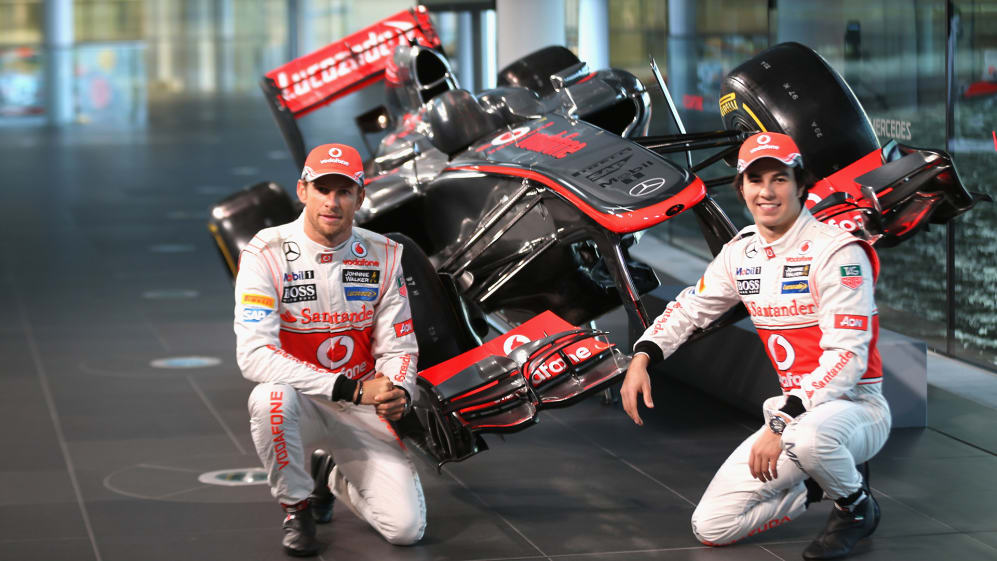 "We were talking to Mercedes, but that really depended if Lewis didn't go there, I was the second option. It's what they said. We had a couple of options, looking back then.
"2013 was the closest I came to going to Ferrari. That was very close. In hindsight, if I didn't go to McLaren, I certainly would have gone to Ferrari but things change very quickly in F1. McLaren at the time were dominating, they offered me a contract. It made a lot of sense at the time. Unfortunately, it didn't pay off. The car was quite bad, and I was not able to score any podiums or fight for anything apart from points. Things changed a lot since then."
He was offloaded by McLaren after just one season. His star had fallen. Force India (the team that later became Racing Point) gave him a lifeline – and he has rewarded them in buckets – taking five of their six podiums and making them a real force in the midfield. This year, he has been the cornerstone of their challenge for P3 in the constructors' championship.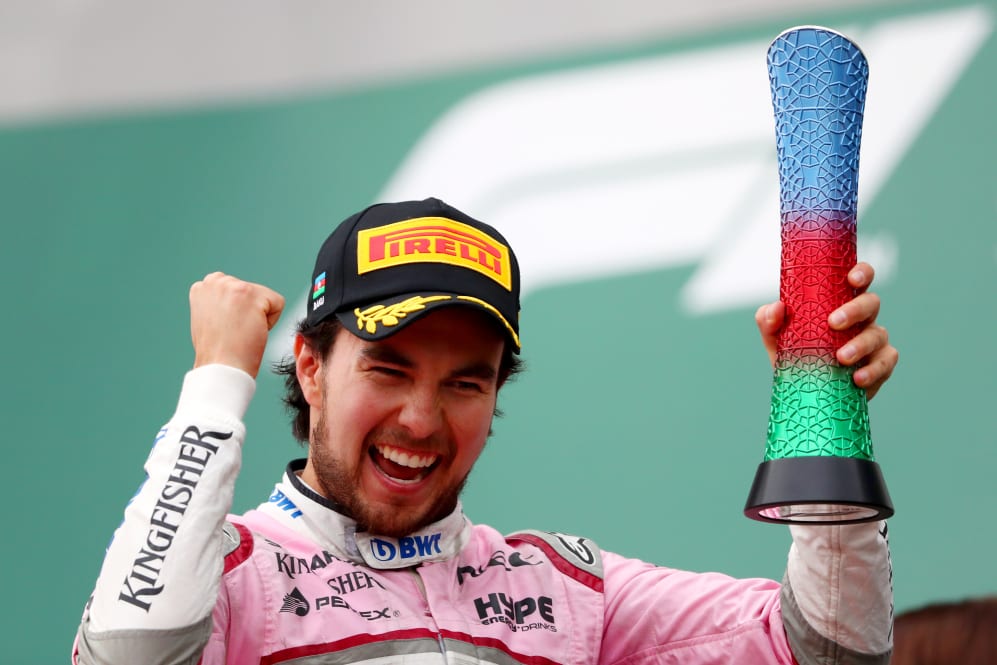 Putting things in perspective
"I'm pleased with my career," he says. "I'm in a good stage. I feel proud of what I have achieved, with the material I have been given. This is a sport which is related to car performance, and it depends which team you're at, at which point. With the material I have had, with the results I've had, I'm proud of it.
"I feel privileged to be here. If you look back, a lot may say I've been unlucky with the cars and things that I didn't have but on the other hand, I'm very lucky to have been able to have made a career out of this difficult sport."
Perez expects his future to be determined in the next few weeks.
Red Bull holds the key
With the door shut at Haas and Alfa Romeo, Perez's only option of racing in F1 next year lies with Red Bull.
It is understood he has had talks with Red Bull Motorsport Adviser Helmut Marko about a seat next year, while Red Bull Team Principal Christian Horner has conceded they will have to look outside their driver pool if Albon does not "claim" his seat through his performances in the final few races of the season.
Perez would be a sensational fit for Red Bull and the right call if they are serious about fighting for the constructors' championship.
For the Mexican, it would be fine reward for a career that has deserved an opportunity to have a car with race-winning potential. But will Red Bull bite the bullet and take him?