Feature
A strategic minefield and a Turn 1 pinch point: What To Watch For in the Portuguese GP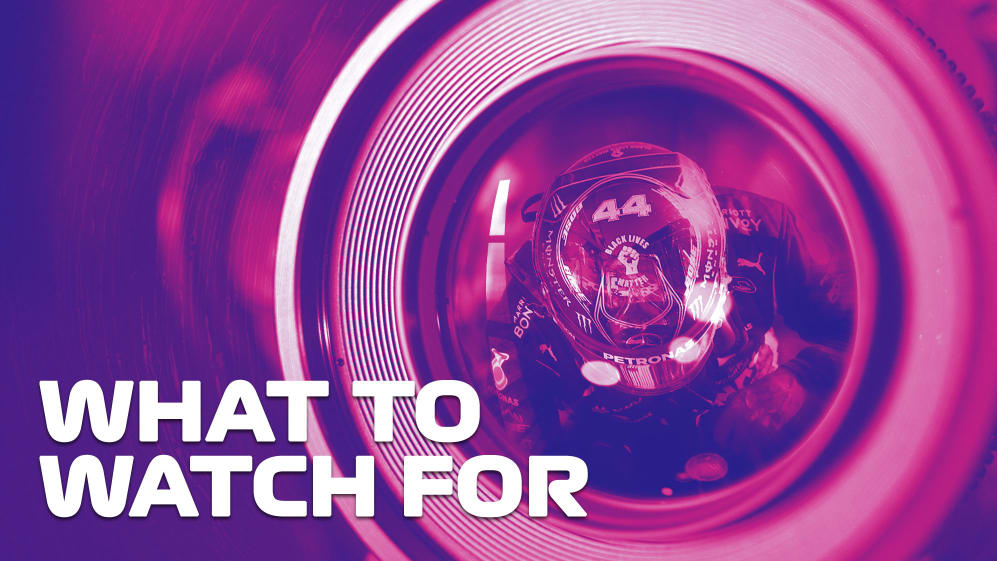 From the regular trio fighting for victory to another Ferrari on the second row, and from a corner where collisions are predicted to strategy headaches for the teams, we highlight five key points to keep an eye on in Sunday's race at the Algarve International Circuit…
Tyre differences among the top three
Verstappen starts on a different compound to the Mercedes pair
Red Bull have been closing the gap to Mercedes in qualifying trim and continued that form in Portugal, where Max Verstappen was a threat for pole throughout qualifying. He was always the outsider though, as the two Mercedes drivers still had an edge and Lewis Hamilton pipped Valtteri Bottas at the end of Q3.
But Verstappen was right in there, a quarter of a second from pole as tyre compound choices appeared to be tricky during the session. In the end, Verstappen went with softs throughout – meaning he will start on that compound – while Hamilton and Bottas will line up on mediums after using them in both Q2 and Q3.
READ MORE: Hamilton beats Bottas to Portuguese GP pole with final charging run at Portimao
Strategically, the harder compound could prove to be an advantage in the first stint, but only once it is up to temperature, and that's where Verstappen might have an edge. The softer tyre should be better off the line and warm up more quickly, allowing the Red Bull driver to attack in the early part of the race.
A clean and dirty side of the grid
Drivers have noticed one clear racing line and low grip elsewhere
While the racing line always tends to be on one side of the grid at every circuit, usually the track surface means there is little difference between the two sides when it comes to the start of the race. That is also often helped by a number of support categories laying down rubber with their own starts.
Although we're at a European venue, there's no Formula 2, Formula 3 or Porsche Supercup in Portugal, with the GT Cup Exhibition and Sports Prototype Cup the two support events, but both featuring rolling starts.
READ MORE: Hamilton 'had to drive the nuts off the car' to secure 97th pole at 'hardcore' Portimao
With a new track surface in place, the FIA were allowing drivers to carry out standing starts from the grid at the end of practice sessions this weekend, but the red flag at the end of FP3 ensured that did not take place on Saturday, limiting the grip further.
It all adds up to the odd numbered grid slots – 1st, 3rd, 5th, 7th and so on – being likely to have more grip than the even numbers – 2nd, 4th, 6th, etc. – that are on the inside of the track. Good for Hamilton and Verstappen, not so good for Bottas and Charles Leclerc.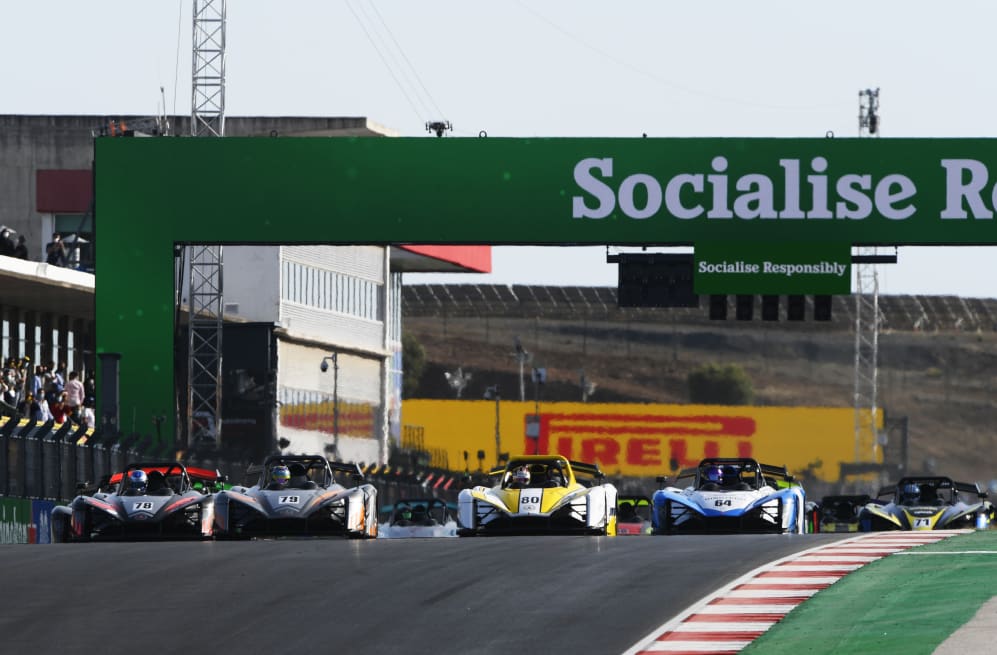 Leclerc on the defensive
The Ferrari is often slower in race trim than qualifying this year
Charles Leclerc pulled out another excellent qualifying performance to secure himself fourth on the grid in Portimao, matching his result from the Eifel Grand Prix at the Nurburgring. On that occasion, Leclerc struggled massively on the softer compound tyre and dropped through the field, ending up seventh despite numerous cars around or ahead of him – Valtteri Bottas, Lando Norris and Alex Albon – retiring from the race.
READ MORE: Leclerc 'very happy' to banish bad Portimao memories with P4 in qualifying
Those problems make Leclerc's starting position in Portugal even more intriguing, with the Ferrari driver not only on the second row once again but this time starting on the medium compound tyre. The fact that he is the only car other than the Mercedes pair gives him a better chance of holding station, especially as it keeps him off the soft compound in the early part of the race.
If Leclerc can be more competitive than two weeks ago in the race, it will represent progress for Ferrari. If not, then he will be a factor in the midfield battle as the likes of Sergio Perez, Albon, Carlos Sainz and Lando Norris fight to find a way past.
Turn 1 crashes
The first corner has been a major talking point
Turn 1 at the Algarve International Circuit has been a hot topic for much of the race weekend so far, but mainly due to track limits. That could well come into play again, as a driver will be warned multiple times before potentially picking up penalties for exceeding track limits, but another aspect is expected to play a big part in the race on Sunday.
After Max Verstappen and Lance Stroll collided in FP2, the high-speed nature of the corner proved difficult to negotiate with two cars, and this is likely to be one of the main overtaking spots as it comes after a long DRS zone on the pit straight.
READ MORE: McLaren drivers 'made the best of a bad day' with 7th and 8th in Portuguese GP qualifying
Carlos Sainz believes the first lap in particular is going to be one to watch when the field barrels into Turn 1, with the layout of the corner creating a pinch point that he believes will see incidents.
"I don't know what's going to happen, especially that Turn 1," Sainz said. "It's asking for some accidents, the angle of the corner, how fast the guys on the outside will approach it and how slow and the angle with which the guys on the inside will approach it. So it will be tricky. It was always going to be a bit of an experiment this track and hopefully it can create some cool racing."
Greater strategy unknowns than usual
A new track and reduced running gives the teams issues
Friday practice was already going to be slightly less helpful for teams when it came to preparing strategies for this race because drivers needed to get up to speed with a brand new track in FP1 and then lost half an hour to prototype tyre testing at the start of FP2. But then two red flag periods – one for Pierre Gasly's fire and one for the Stroll/Verstappen collision – meant there was even less high fuel running than expected.
FP3 was also cut slightly short by a damaged drain cover, and the end result is teams have less data than they would like heading into the race.
READ MORE: Verstappen happy with P3 but 'confused' after struggling with grip in Portuguese GP qualifying
A one-stop strategy is the expected and preferred route, with track position always being a priority – something a two-stopper would give up – but there will be question marks about how the tyres will hold up late in each stint. Go too early for your one stop looking for an undercut and teams will be risking problems later in the race – but wait too long and they risk being jumped in the pit lane.
All of those strategic calls will be made with less confidence than usual.