McLaren drivers 'made the best of a bad day' with 7th and 8th in Portuguese GP qualifying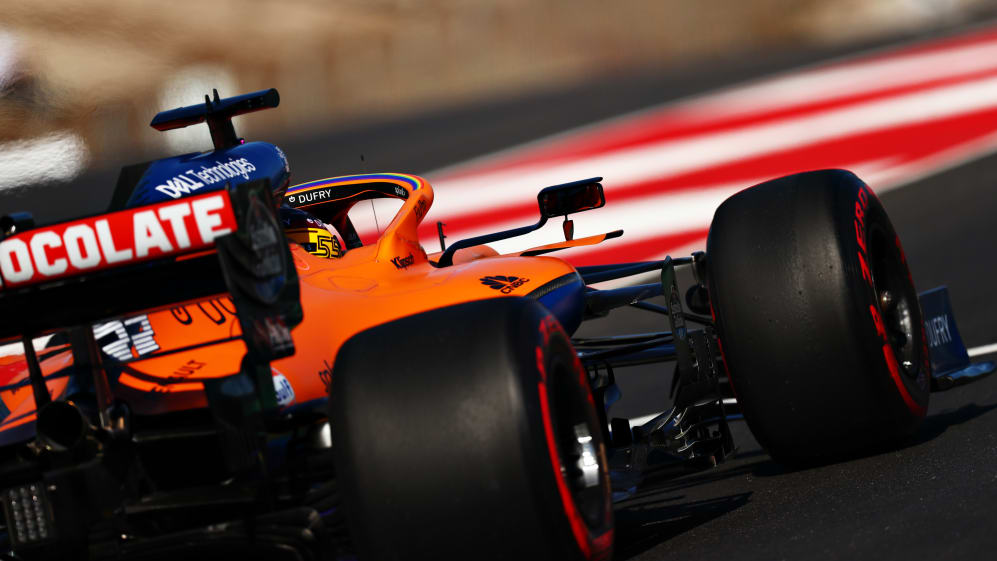 Only Mercedes, Red Bull and McLaren managed to get both of their cars into Q3 for the Portuguese Grand Prix. But despite McLaren locking out the fourth row of the grid, neither seventh-placed Carlos Sainz nor eighth-placed Lando Norris were able to explain their team's strong performance at Portimao.
The McLaren pair had sounded a similar note at the end of Friday, with Norris and Sainz taking P3 and P5 in Free Practice 2 with a car that was "all over the place", according to Norris. But despite getting both cars into Q3 before claiming P7 and P8, the duo once again declared themselves "surprised" with the positive outcome in qualifying.
READ MORE: Hamilton beats Bottas to Portuguese GP pole with final charging run at Portimao
"We're reasonably competitive I guess, considering the difficulties we have and how tricky it feels on track to put a lap together," said Norris. "I'm surprised that we were P7 and P8 as a team, but I think we just made the [best] of a bad day, or a difficult day or difficult conditions, so I'm reasonably happy.
"It's probably the closest we've been to the Mercedes and the top few in a very long time," Norris added. "So I think we're competitive, just everyone's struggling for whatever reason. With this track, it's very difficult to put a lap together and get a good balance, and although it feels terrible, we're good at driving terribly! So it's a bit weird. We can't explain it, we can't say this is the reason for it all. We have good pace, we just have to keep the others behind."
Sainz agreed with his team mate, meanwhile, while adding that McLaren's strong performance couldn't simply be attributed to upgrades the team had brought to the MCL35 this weekend.
"We've been quick all weekend, except for the sessions where it gets really windy, like Q3 or FP2," said Sainz, who was heard over team radio during qualifying cursing Portimao's difficult third sector.
READ MORE: Hamilton 'had to drive the nuts off the car' to secure 97th pole at 'hardcore' Portimao
"The updates, some of them were running yesterday on Lando's car and they looked to be working well, but today we were running a very basic car with not many upgrades on it, so we want to wait a couple of races, or one more race, to really analyse everything before we upgrade the car and know really what to put on the car to make it go faster.
"But good job from the team, a better weekend this time out and at least we're in front of the Renaults [who qualified P10 and P11] – but the Racing Point [of Sergio Perez in P5] just pipped us because of track conditions."
Despite the mixed reaction from the drivers, Norris was cautiously optimistic that Sunday's inaugural Grand Prix at Portimao could be a strong one for McLaren, as they continue their tight battle with Racing Point and Renault for P3 in the constructors' standings this season, with just six points separating all three teams.
"I feel like we can go forward," said Norris. "But we'll have to wait and see. I don't know what the overtaking's like, we don't know what the degradation's like. So a little bit unknown, but we'll do our best."