Abiteboul: Managing Ocon-Ricciardo relationship will be a 'challenge'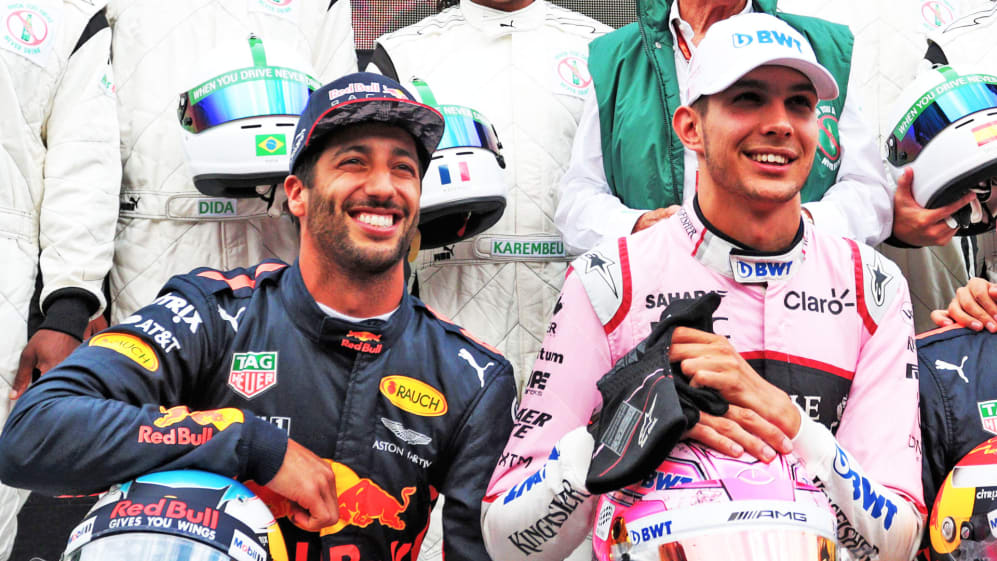 Do I believe that Esteban is better for Renault's dynamic than Nico? Yes, I feel so
"The problem sometimes in Formula 1 is you have people doing very long careers, and at the end, they are a bit [there] to be in Formula 1 and almost [winning] becomes secondary," said Abiteboul. "I don't want that at any point in the company.
"Don't get me wrong, when I'm saying that, I'm not talking about Nico… But I do feel that when you are 22, [in the] early days of your career – a career for which you had to fight a lot… it's a different dynamic. It's the sort of dynamic that I feel is the right dynamic for our team.
"So if you ask me whether we've taken Esteban because Esteban is simply a better driver than Nico, I am absolutely unable to tell you… But do I believe that it's better in the dynamic of our team? Yes, I feel so."
READ MORE: Russell would welcome Hulkenberg at Williams in 2020
We will have some challenges from a driver management perspective. But that's a nice problem to have
Ocon had a famously tempestuous relationship with Sergio Perez when the two drivers were paired up at Force India, while he also fell out with Max Verstappen after the former European F3 rivals collided at the 2018 Brazilian Grand Prix. And Abiteboul is already predicting a difficult year to come from a driver management point of view.
"[Esteban] will want to beat Daniel," said Abiteboul bluntly. "And I know that we will have some challenges from a driver management perspective on the pit wall to manage that. But that's also a nice problem to have."
Ocon will be joining a Renault team that has slipped from fourth in the constructors' standings in 2018 to fifth in 2019, having been surpassed by their resurgent customer team McLaren – and with just five races left this season for them to overturn the 33-point gap that's grown up between the two squads.
Listen to the full Beyond The Grid episode with Cyril Abiteboul below...