Albon admits to some 'head scratching' at Williams after 'unexpected' practice display at Silverstone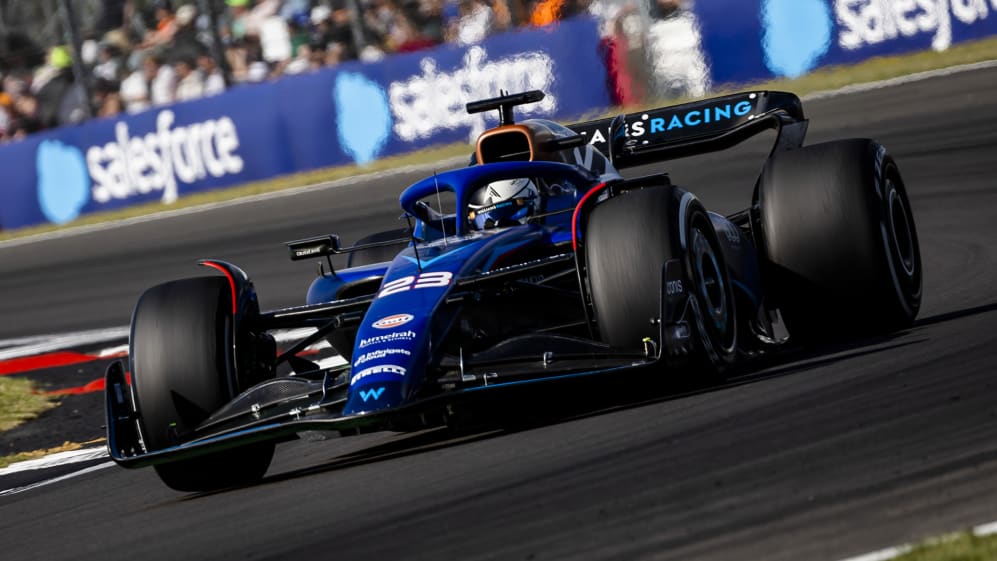 Williams drivers Alex Albon and Logan Sargeant expressed their surprise – and urged caution – over the Grove team's high-flying performance on the opening day of practice for the British Grand Prix.
Albon featured inside the top-three positions during both of Friday's sessions at Silverstone, finishing behind only Max Verstappen's Red Bull and Carlos Sainz's Ferrari on the combined timesheets, while Sargeant joined him at the sharp end with a run to fifth in second practice.
FP2: Verstappen tops second practice at Silverstone from Sainz and Albon as Leclerc hits trouble
It comes after a raft of updates were applied the FW45, which aided Albon's push for P7 in Canada – lifting Williams above AlphaTauri and off the foot of the F1 standings – and led to another competitive display in Austria.
Speaking after hopping out of the car, Albon said: "It was a bit surprising in some ways. I have to say unexpected, you know. We're not playing around doing weird things, it's just a normal day for us.
"Clearly, we crossed the line and we're in the top three, so a bit of – in some ways – head scratching, but at the same time the car feels good. We've got an upgrade on the car that we've had for two races now.
"At least on the simulator it's shown to be a bit more effective in the high-speed than the low-speed, and we haven't really had too much high-speed tracks the last few races – Austria and Canada aren't really that.
"It's the first time we've seen the package working on a quick circuit and it's looking quite good. But we've got to keep ourselves grounded, it's [about] chipping away.
NEED TO KNOW: The most important facts, stats and trivia ahead of the 2023 British Grand Prix
"The wind, the way that it is this weekend, it's so strong, I think everyone… It doesn't feel good around here, I think it feels terrible for everyone, but clearly less terrible for us than others, so let's see."
As for where Williams might stack up on Saturday, Albon pointed to the mixed weather report, saying: "Tomorrow is going to be likely wet for a little bit. I hope it stays dry, I hope it's similar weather to this, but let's see what happens tomorrow.
"But still the focus is on Sunday, because overtaking here is pretty easy, so you need a good race car. Our race pace was actually OK; it wasn't amazing, but it wasn't bad."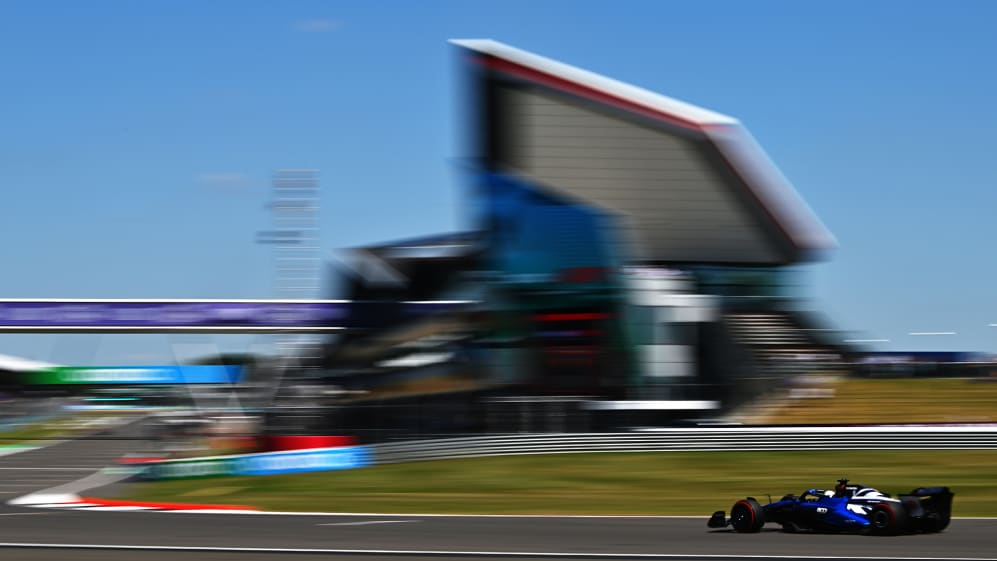 Sargeant echoed Albon's remarks as he looks to build on an encouraging weekend at the Red Bull Ring last time out and edge towards what would be a maiden F1 points finish.
"It didn't feel super smooth out there, to be honest," he admitted. "This wind has been causing us a lot of issues, but I think it's been the same for everyone, so [we're] just trying to get on top of that.
READ MORE: 'It's massively exciting' – Hamilton shares more details on Apple's F1 movie ahead of Silverstone filming
"[There's] still some stuff we can do better, for sure, heading into tomorrow. The weather looks a little bit tricky, but we'll play it by ear. I think generally it was a solid start to the weekend and we'll try and build off that.
"Honestly, mine and Alex's comments are pretty much in line, so that's good. We can move in the same direction tomorrow as a team and hopefully the good pace continues."
Admitting that reaching Q2 would mark a "really good day", Sargeant added: "I don't think we're getting too far ahead of ourselves yet. We'll see tomorrow, we'll see when quali comes around."