Albon laments 'very unlucky' Safety Car timing in Sao Paulo while slow pit stop put Latifi 'out of the race'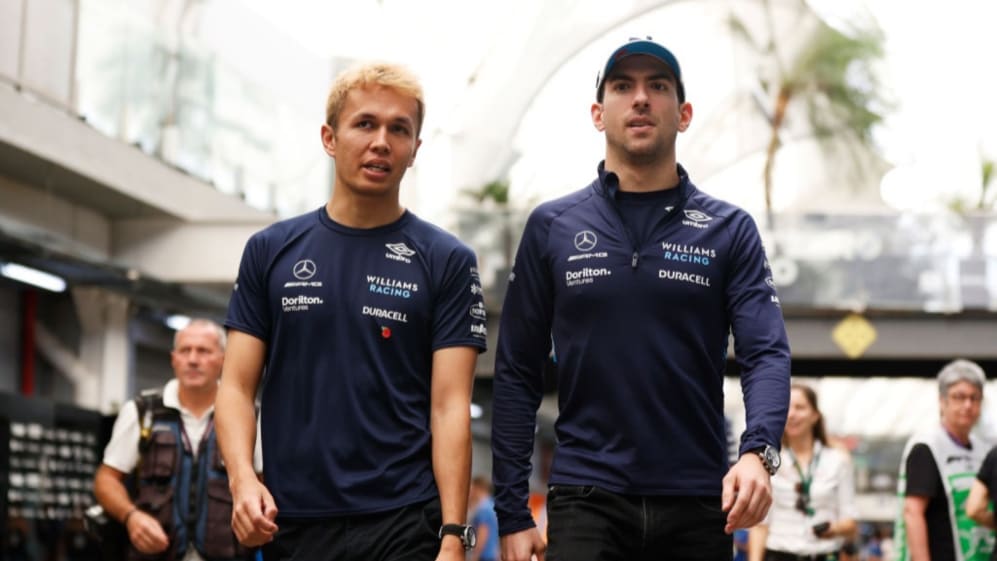 Williams pair Alex Albon and Nicholas Latifi were both left frustrated after the Sao Paulo Grand Prix, having crossed the line as the final drivers on the lead lap in 15th and 16th respectively.
Albon made his last pit stop shortly before a Virtual Safety Car (Lap 52 of 71), which then became a full Safety Car period on Lap 55, meaning rival cars could pit for fresh tyres and ending any faint hopes he harboured of scoring points.
"We got very unlucky with the Safety Car. Everyone in front of us got a free pit stop and it compromised our whole race. Not to say we would have finished much more in front than we did," said Albon, who also noted an "engine issue" in the closing stages.
READ MORE: 'It wasn't clear we could make it to the end' – 'Super proud' Wolff on how close Russell came to losing Sao Paulo win
"We did a good job [overall] and I felt like the race itself… we did the best job we could. I was happy, [there were] no mistakes, and that was it, really. Of course, we need more pace as well. This track does expose where we're weak, so I'm looking forward to the next one [in Abu Dhabi]."
Latifi, meanwhile, was left to ponder what might have been after a troublesome first pit stop – some five seconds slower than his other two visits to the pit lane – left him trailing his direct rivals.
"It was the first session in the whole weekend we didn't have a [car] problem, so that was great. We found this quite big damage on the car from Lap 1 [of the Sprint], and we had a suspension issue the rest of the weekend before that," Latifi commented.
"It was feeling better [during the race], but it's just unfortunate that we had a very slow pit stop and then we were just out of the race, basically, from there."
READ MORE: Horner maintains Verstappen will 'fully support' Perez bid for P2 after team orders controversy in Sao Paulo
Latifi and Williams will part way after this weekend's season finale in Abu Dhabi, with the Canadian bowing out of F1 after 61 races for the Grove outfit – his plans for 2023 and beyond yet to be determined.