Albon pleased to end season with 'one of my strongest weekends' as he waits for news on future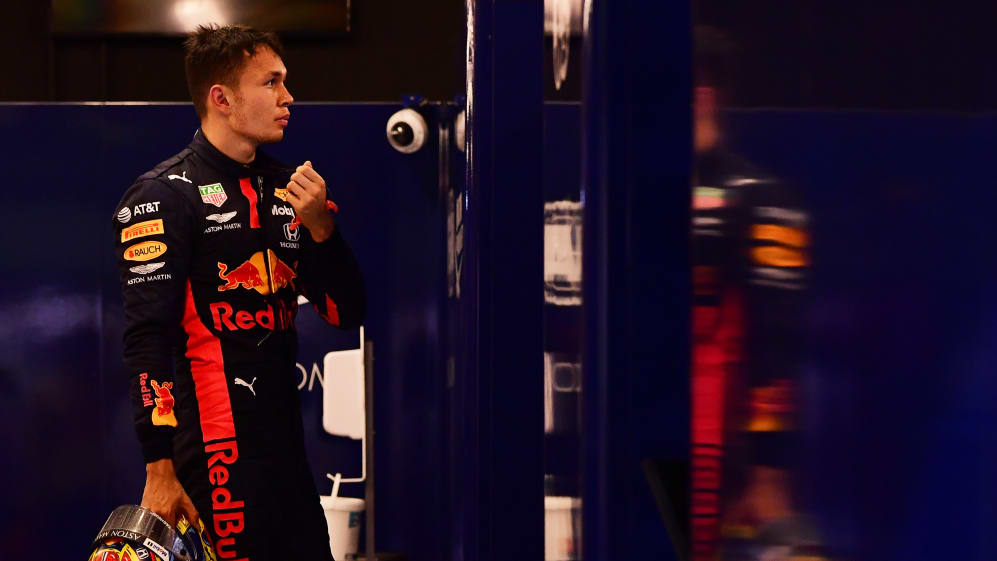 Just 1.5 seconds separated Red Bull's Alex Albon and seven-time champion Lewis Hamilton in the Abu Dhabi Grand Prix, and Albon was delighted with his P4 finish – though the wait continues on his status at the team in 2021.
The Thai driver started fifth but took P4 off McLaren's Lando Norris after a spirited battle on Lap 6. He pulled away in his Red Bull, pitting on Lap 10 during the Virtual Safety Car for hard tyres along with the top three finishers – but couldn't quite catch Hamilton for P3 even as the Mercedes driver slowed late on.
READ MORE: 'I don't think I've ever been so blown' says Covid-hit Hamilton after finishing P3 in season finale
"I would say it was one of my strongest weekends, so happy with how it went," said Albon after the race. "Obviously, a couple more laps would have been nice, but it was a good race for me, it felt like on all tyres we were ready to be competitive… the car was really good and a good result for the team."
However, Albon said he could have pushed harder on his tyres after leaving the pits to further close the gap to Hamilton and secure a third career podium.
"A couple more laps we could have got past [Hamilton]. It was tricky; I struggled a bit on the beginning of that hard tyre and I thought 'these guys are going quick'. When I realised how many laps I had to do on them, I was a bit too safe and I had a bit too much juice left at the end," he explained.
Red Bull boss Christian Horner agreed that Abu Dhabi was Albon's strongest weekend of the season, and said that a decision on his future would be made 'in days'. Albon, however, conceded that it was a "weird feeling" not knowing if he'll drive for the team next year.
READ MORE: Perez disappointed to end final Racing Point race in retirement, but seeing the positives on 2020
"This weekend… I did the best job I can and leave it into the hands of the others. Yeah, on my side I'm happy with how I've delivered.
"Obviously, under the circumstances and all the talks, it was quite a weird feeling going into the weekend but to have a good result, yeah, relatively proud," he concluded.