Albon praises 'dynamite' Williams pace after 'very special' fourth place qualifying in Zandvoort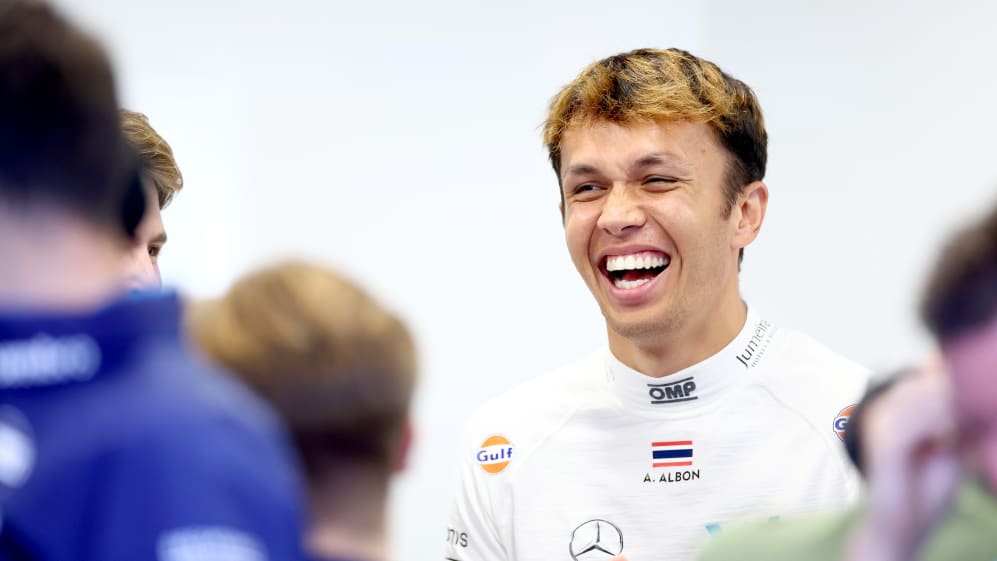 Alex Albon called the pace of his Williams FW45 "dynamite" after the Thai racer qualified in a season-high fourth place in Zandvoort, before admitting he was unsure where their improved performance had come from.
Albon made a fast start to the weekend by finishing in the top five in both Friday practice sessions and he returned on Saturday to end FP3 in sixth, before setting the fastest time ahead of Max Verstappen in Q1.
READ MORE: Norris happy with P2 qualifying performance despite 'worst' second half of a lap on his final run in Zandvoort
He made it into Q3 for the third time this year, and initially went to the top of the timesheets in the final part of qualifying. And with times tumbling, Albon went to third on his final attempt, before being knocked down to fourth by George Russell.
Reflecting on his qualifying outing after jumping out of the cockpit, Albon said: "A good one I have to say. Very unexpected but not in a way of the weekend itself. I feel like FP1, FP2, FP3, we've had good pace, but just the whole weekend.
"Pre-Thursday flying out here I was not expecting this, I don't think any of us were. And the pace has just been dynamite. Since FP1, it has been very strong."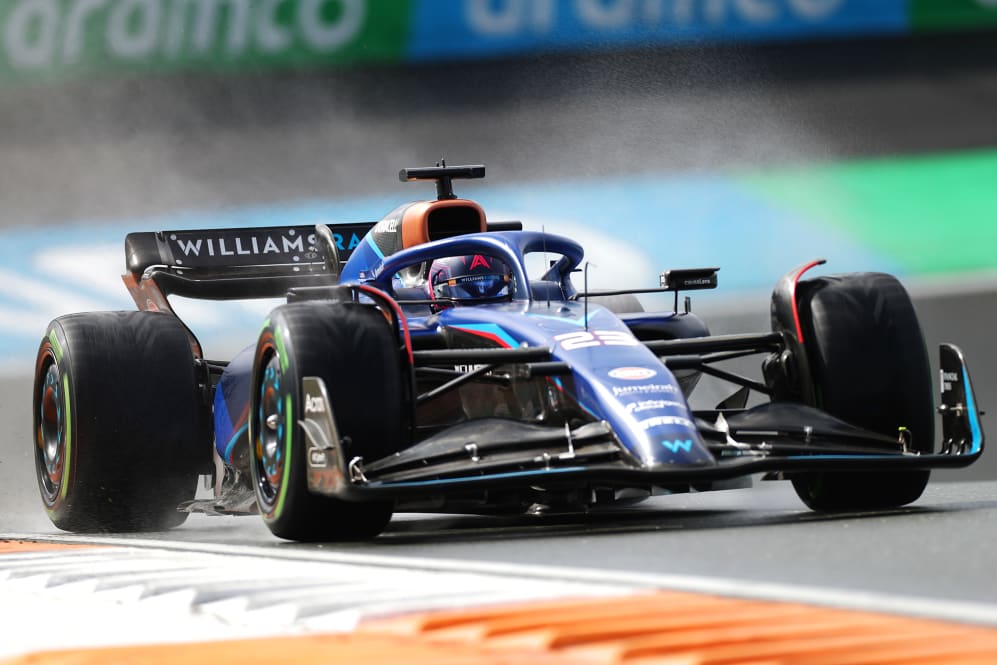 Asked why he thinks they have been so fast this weekend, Albon replied: "We need to understand why honestly. In my head it doesn't make that much sense why we've been that quick. There is one thing for sure is that this track you need confidence.
"[You] need to feel good in the car. The car needs to be, not easy to drive, but you need to feel like you are in that flow state. With these changeable conditions especially, that adds another layer on top.
READ MORE: Verstappen tops dramatic wet-dry Zandvoort qualifying to extend run of Dutch GP poles
"The first lap in FP1 I felt good in the car and when these kind of interchangeable conditions come, I don't think peak downforce is that important.
"It's more just about just being able to use the grip and getting onto the limit of the car. The car has been feeling good. It's been very special."
Albon will now start on the second row alongside his good friend and the driver he replaced at Williams, Russell. And speaking after qualifying, the Mercedes driver joked about what Albon had expressed to him on their flight over to the Netherlands.
READ MORE: Hamilton pinpoints main cause of shock Q2 exit at Zandvoort as Russell revels in qualifying breakthrough
"Really happy for Williams and Alex," said Russell. "I said before the session I saw the guys on the pit wall looking pretty happy with their performance.
"I flew over here with Alex; I asked him what his expectations were for the weekend, and he said I think we are going to be rubbish. Really well done to Max but also to Alex and Williams."