Albon 'pretty much back to normal' after Silverstone crash – as he confirms Williams' update package is 'salvageable'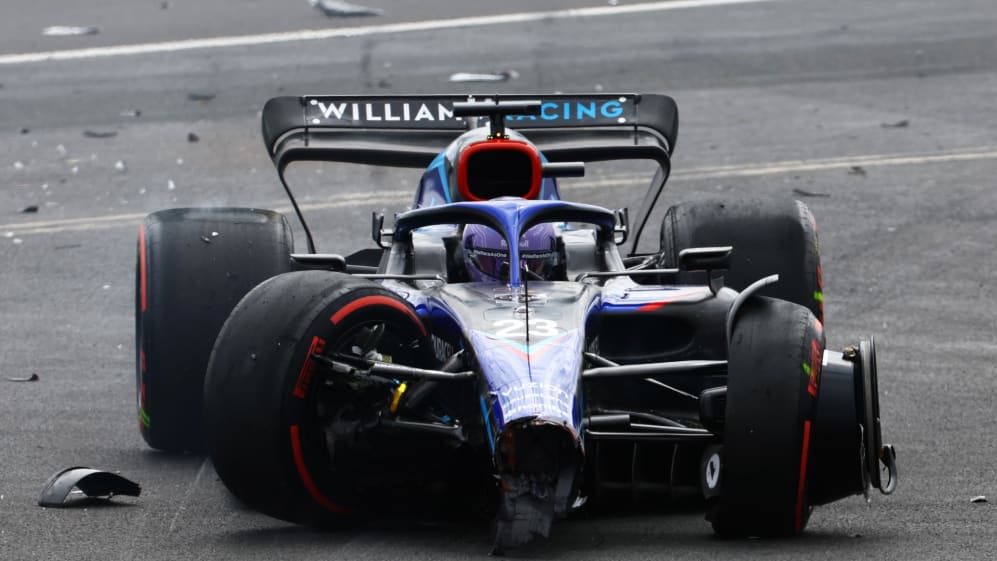 Alex Albon has let his fans know that he's feeling fighting fit for the upcoming Austrian Grand Prix, following a scary pair of crashes for the Thai driver and Zhou Guanyu at Silverstone last weekend – with Albon also confirming that Williams' extensive upgrade package for the British Grand Prix was "salvageable".
Starting P16 at Silverstone in the upgraded Williams – team mate Nicholas Latifi having qualified the non-updated car P10 – Albon made contact with Sebastian Vettel on the run to Turn 1, which sent his Williams spinning around, collecting the Alpine of Esteban Ocon and AlphaTauri's Yuki Tsunoda.
Although visually, it was Zhou's crash that was the more dramatic, as the Chinese driver's car flipped into the barriers, it was Albon who was taken to hospital for precautionary checks as Zhou and George Russell were given the all-clear by the medical centre. But speaking in an interview on Williams' website on Wednesday, Albon – who was discharged from hospital on Sunday evening – confirmed he was back to fitness and prepping for Austria.
TREAMYNE: Why Sainz, Leclerc and Hamilton all deserved to triumph in the British Grand Prix
"I'm pleased to say that after everything that happened at Silverstone, I'm feeling fine!" he said. "I've had a pretty relaxing few days and have used that time to recover; I'm in the simulator today and just looking to get my eye in for Austria.
"Obviously, Silverstone didn't go quite as planned. It all happened so quickly. I only really saw what actually happened with the crash when I watched the replays back. But it was just one of those things. The good thing is that it looks like our aero package is salvageable. The guys are now obviously working really hard to get that fixed and ready for Austria."
Albon also relayed how he'd managed to follow the race from his bed at Coventry Hospital, while reaffirming that he wasn't suffering any ill effects from the crash – although he admitted that the effects on his body had been more than he'd expected.
"On my side, I feel pretty much back to normal. I'm just taking it a little bit easier with Patrick, my performance coach, and making sure I'm back to top fitness for Friday," said Albon. "Obviously, it can sound quite dramatic when people go to hospital. But to reassure everyone, I just went for precautionary checks. It's standard procedure, really. They've got the best people working in Formula 1, so I was airlifted to the hospital as a precaution.
BEYOND THE GRID: David Richards on his time with BAR – and how close he came to bringing Prodrive to F1
"I was feeling a little bit uncomfortable and the crash felt bigger than it actually was. On my body, it felt like a bigger crash than I expected. Of course, it wasn't ideal, but it ended up being just a few bumps and bruises. There was nothing major at all, so it was all good in the end… I was playing Sudoku in the hospital bed with Lily, my girlfriend, and I was also watching the race on my phone!"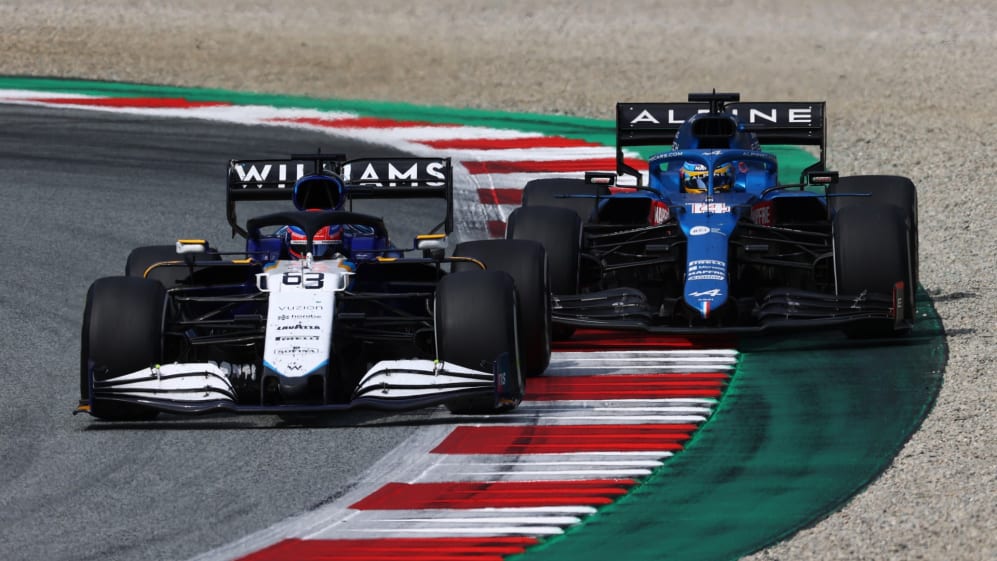 With his eyes now on the Austrian Grand Prix this weekend – with the return of the Sprint format for the first time since Imola – Albon said it was likely to be a valuable learning weekend for Williams, after the team failed to accrue the data they would have liked from an interrupted Silverstone weekend.
"We're looking ahead to Austria now. Having been a Red Bull driver, it's a place I know well," said Albon. "On paper, I think it's a track that Williams have done pretty well at in the past. George [Russell] had some very good qualifying sessions there last year, and again, on paper, I think it will suit our car a bit more than other circuits.
READ MORE: Hamilton 'would have won' British GP without Safety Car says Wolff, as he expects 'difficult' Austrian weekend
"The Red Bull Ring is a great place to test the upgrade package out. It's got a good mix of low-speed and high-speed corners, which makes our set-up important, especially because there's so few corners to get right.
"You're looking for hundredths around this track, more than tenths, so, if we can be in the ballpark for the weekend, I think we'll be in for a good race. I'm excited to be racing there again and we've also got a tyre test the week after the Grand Prix which will be good for us – again, more mileage and more running on the aero package."