Albon 'walking taller' after podium says Horner, as he confirms desire to retain him for 2021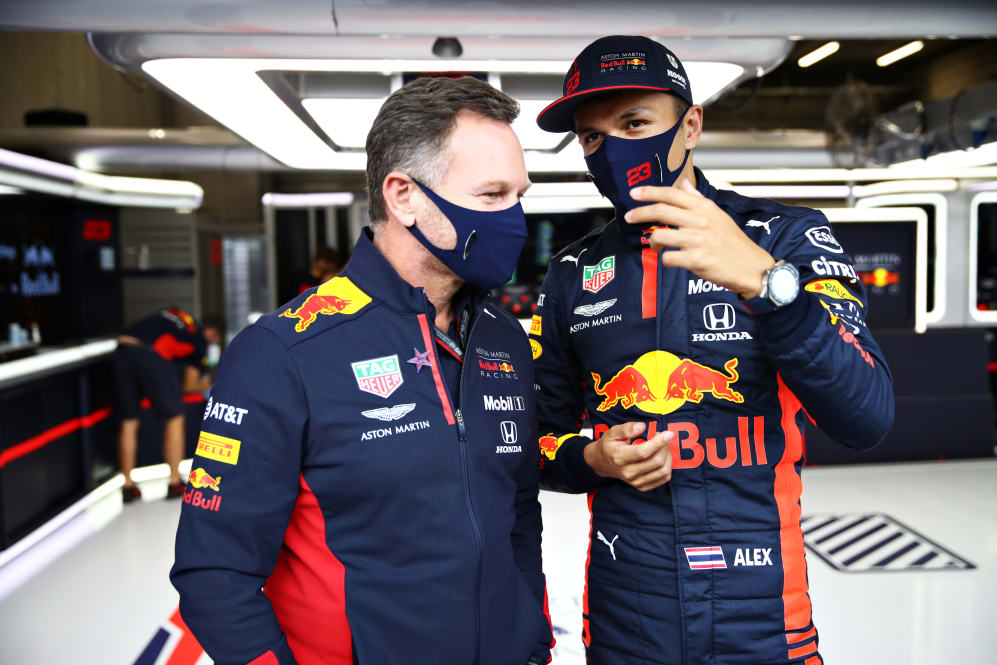 Alex Albon is "already walking taller" following his maiden podium at the last Grand Prix at Mugello, according to his team boss Christian Horner – who once again reiterated his desire to keep the Thai driver at Red Bull into 2021.
Spectulation mounted over Albon's future as the driver he replaced in 2019, Pierre Gasly, won a whirlwind Italian Grand Prix at Monza, as Albon has struggled to match current team mate Max Verstappen. But ahead of this weekend's Russian Grand Prix, Horner doubled down on his desire to keep this line-up of Albon and Verstappen for 2021, especially after the former's podium in Tuscany.
READ MORE: 'The guys behind will be a lot closer' – Verstappen braced for Red Bull to slip back in Russia
"To get that first podium, and he had to do it the hard way – Daniel [Ricciardo]'s one of the hardest racers on the track, to pass him outside of Turn 1 as he did – it was a great performance from him and I think you can already see him walking a little bit taller," said Horner on Friday at Sochi.
"I think that confidence that it will give him, hopefully he'll build on that. He has got the full support of the team. I think the team's doing a good job with him. I think his race engineer's extracting more from him, and I think that confidence is growing.
"Our intention is absolutely to retain our current drivers and Alex is our preferred choice. Inevitably you have to be aware of what the other options are out there, but our absolute preference and likelihood is to retain the current driver line-up that we have."
READ MORE: 'He had to really fight for it' – Horner says Mugello podium will be turning point for Albon
That being said, Albon has still not been officially confirmed as a Red Bull driver for 2021. Horner was therefore asked when the ongoing speculation will be put to bed.
"It'll certainly be before Christmas," he replied. "Obviously all the drivers are under contract to Red Bull on multiple years. So, there are trigger points at different times in their contract, but it will certainly be later into the Autumn.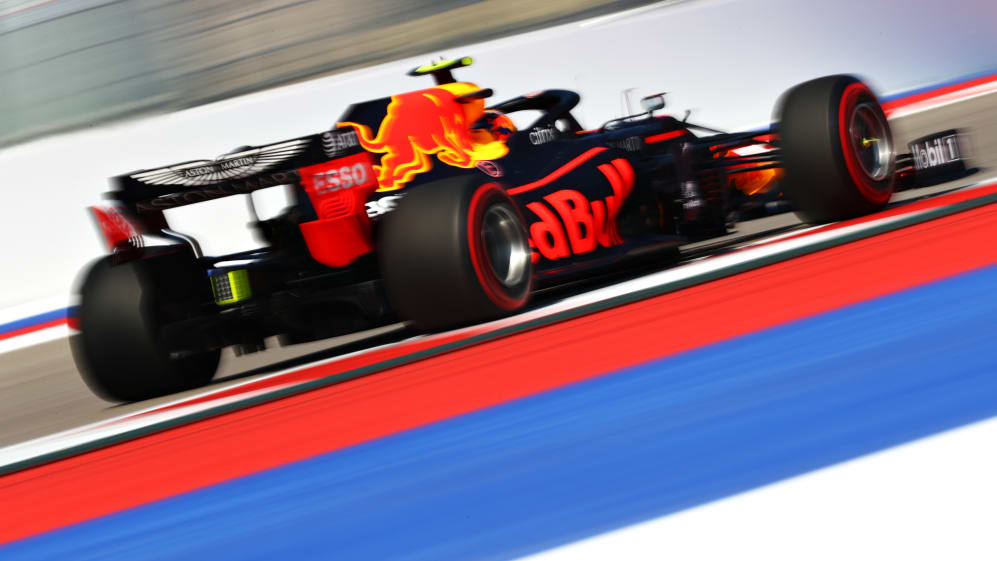 "Our intention is to retain Alex, he's doing a good job. He just needs to build on the performances he put in in Mugello and obviously continue that development."
If Red Bull do retain Albon, that would mean no move back to the team for Monza winner Pierre Gasly, but Horner said the Frenchman is perfectly suited to staying with AlphaTauri for the moment.
"As far as Pierre's concerned, he's doing a great job at AlphaTauri, he's a good fit for them, they enjoy having him on the team and their aspirations of a team have changed so they need an experienced, competitive driver," he said.