'He had to really fight for it' – Horner says Mugello podium will be turning point for Albon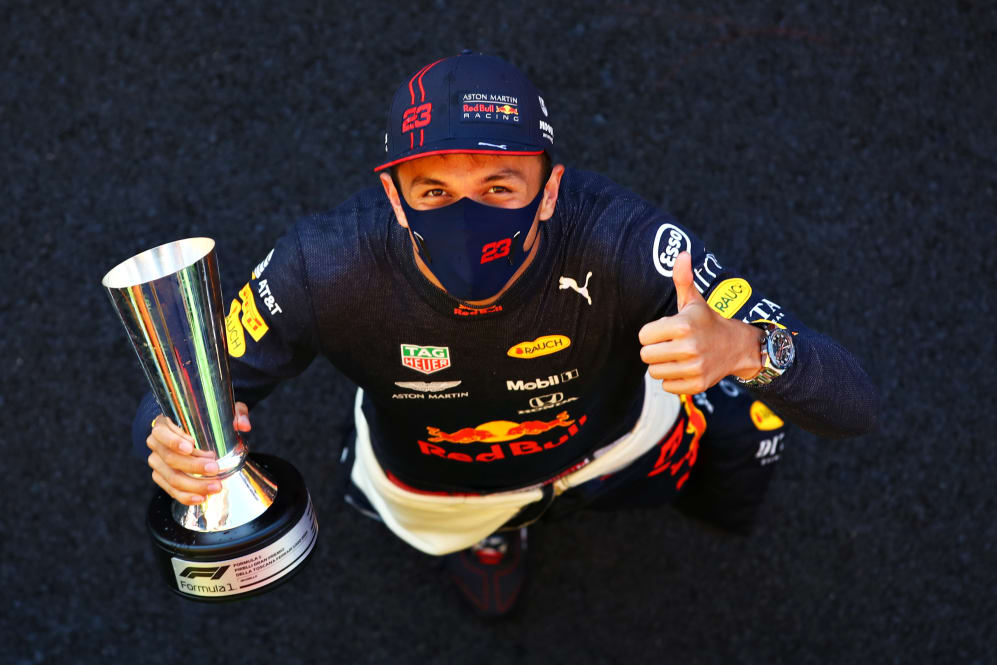 The Tuscan Grand Prix saw Alex Albon claim his long-awaited first career podium, as he took P3 at Mugello behind the Mercedes duo of Lewis Hamilton and Valtteri Bottas. And with the Thai driver's performances having come under increasing scrutiny recently, his Red Bull Team Principal Christian Horner predicted after the race that Mugello would mark a turning point in Albon's career.
Despite equalling his career-best qualifying position of fourth on Saturday, Albon made life difficult for himself during the race, with not one but two poor restarts after the Tuscan Grand Prix's brace of red flag stoppages.
But Albon fought back brilliantly after the second of those, passing Racing Point's Sergio Perez around the outside of Turn 3, before hunting down and passing Daniel Ricciardo's Renault to claim his maiden podium.
READ MORE: Albon admits he had flashbacks to previous clashes as he completed decisive pass for maiden podium
And with Albon's team boss Christian Horner having had to repeatedly bat away questions about his young driver's future in recent weeks – especially following Pierre Gasly's win for AlphaTauri at Monza, 13 months after Horner had replaced him with Albon at Red Bull – Albon's podium couldn't have come at a more opportune moment…
"I'm really pleased for him," said Horner. "He's weathered a bit of criticism, he's bounced back and to be fair, the last couple of weekends, it's been getting stronger and stronger. For him to get that podium today, he had to really fight for it, he had to do it the hard way. The starts were pretty horrible today so you know…
WATCH: Albon passes Ricciardo to grab maiden F1 podium
"[His racecraft] is really impressive," added Horner. "We see it time and again with him, his placement of the car is really very, very good. I think that Daniel's a hard guy to pass and to make that move around the outside and make it stick – all credit to him.
"Once he puts the helmet on you can see there's a real racer in there and I think that there's a big difference between thinking you can do it and knowing you can do it. I think this podium for him will just give him a boost of confidence and self-belief, and I think that he really will build from here quite nicely."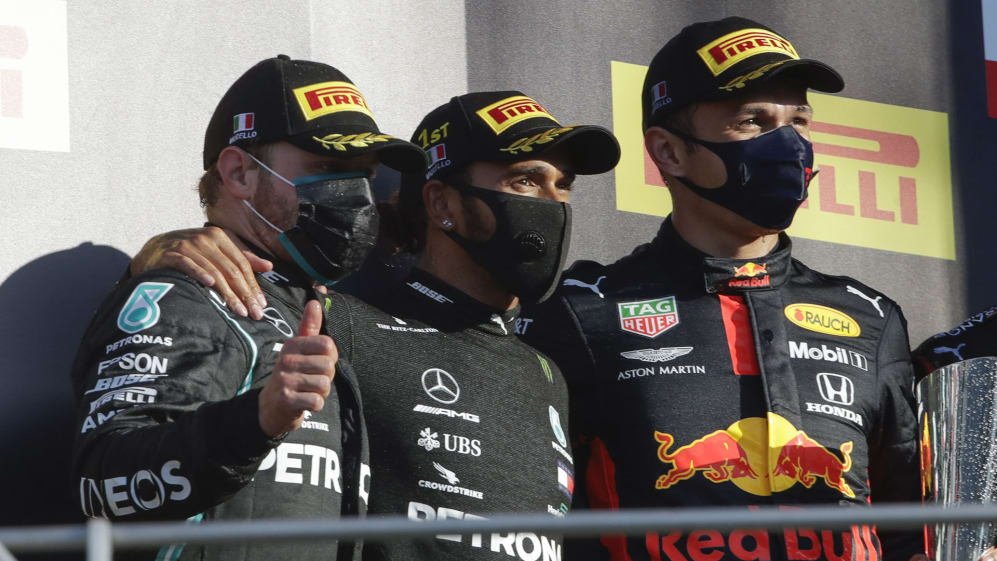 Horner went on to address why he felt Albon had been struggling to match Max Verstappen this year, with the Red Bull Team Principal asked whether Albon wasn't outspoken enough about what he wanted from a car.
"Actually his feedback is very, very good," countered Horner. "I think he has a really good sensitivity for the car and I think he's really won the respect of the engineers with that. As that starts to come through and the developments are starting to come, I think it will only help him.
"Some of this instability at the rear that we've been having that affected him – and, in fairness, Pierre last year – Max isn't really affected by. But I think it will start to come his way."
READ MORE: Red Bull to give Albon 'best opportunity' to retain his seat, not planning Gasly swap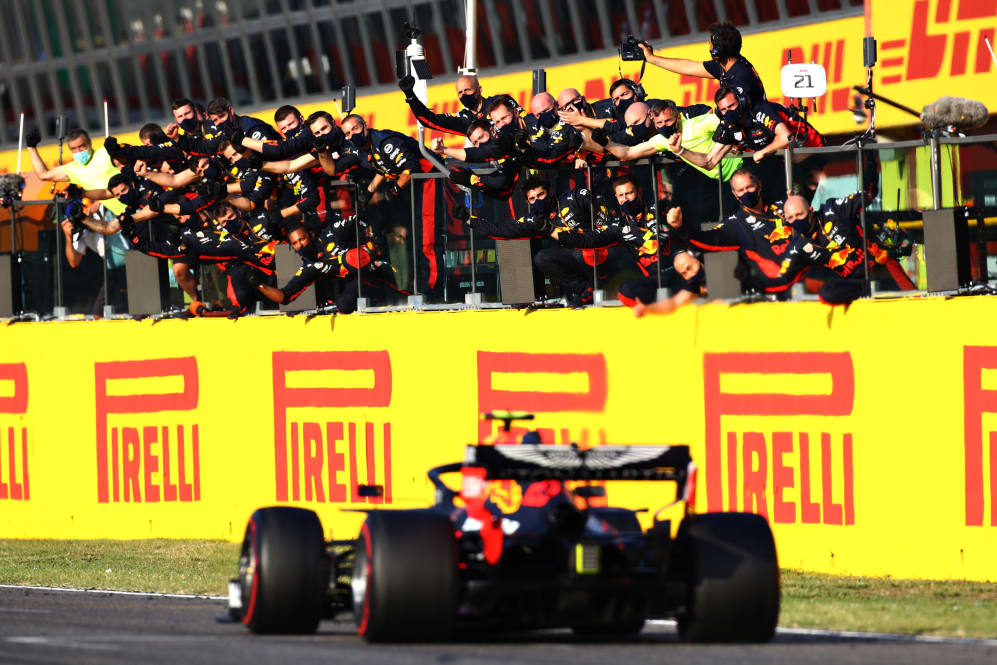 Meanwhile, Horner was left to lament Verstappen's two corner-long Tuscan Grand Prix, with an electrical issue that dropped him into the pack at the start of the race then compounded by contact which put him into the gravel and out of the Grand Prix – and in Horner's mind, cost his Dutch driver a potential shot at victory.
"There was this big sort of electrical issue just after the start," said Horner. "He got a great initial launch, he'd done the hard bit, he was going ahead of Lewis [Hamilton]. And it's enormously frustrating for him because he was really up for it today, and you can see we had a good race car – I don't think it would have been a walk in the park for Mercedes today."