Red Bull boss Horner defends Albon after 'unwarranted and unfair' criticism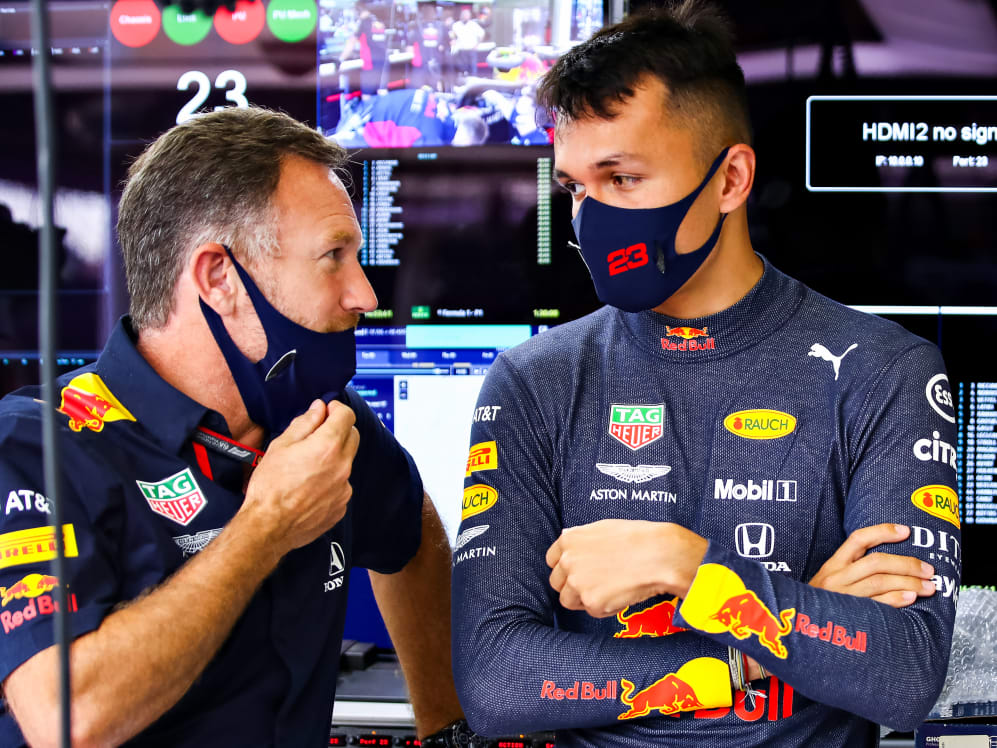 Alex Albon has yet to score his maiden Formula 1 podium, and has had to watch his team mate Max Verstappen take two top three finishes in the last two races. But Albon's boss at Red Bull Christian Horner defended his driver in the run up to the British Grand Prix, insisting criticism of the 24-year-old has been "unfair".
Albon joined Red Bull midway through last season as a replacement for Pierre Gasly - who was slotted back in to Toro Rosso after his own struggles in the senior team - and Horner was asked this week if he was happy with the Thai driver, given he has so far failed to match his team mate for pace or results.
"I think there has been criticism of Alex, which in some ways has been unwarranted and unfair," he said.
"If you look back to the first race in Austria, through strategy he was in a position to arguably win that race and was taken out by Lewis Hamilton and he finished fourth in the next race and fifth in the next race.
READ MORE: Red Bull 'pushing each other hard' to get on terms with Mercedes, says Verstappen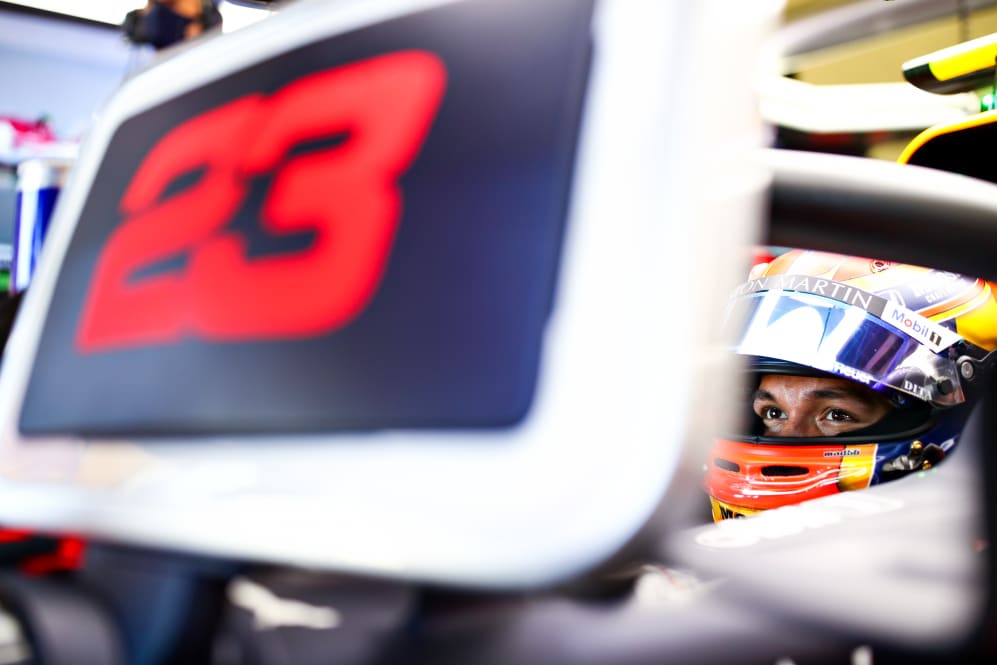 "We know the car we have provided our drivers with this year isn't optimised and it has had some difficult characteristics and for a driver that doesn't have experience, he's only just had over a year's worth of Formula 1 experience, that's a tough call.
"But the way he has handled the situation, the way he has handled the pressure has been impressive. And I think he just needs time and we're doing our best to support him as much as we can and things like the experience of the race engineer he's now working with will only compound that."
Albon showed the "difficult characteristics" Horner referred to when he lost control of the RB16 and crashed heavily at Stowe corner during Friday's second free practice session - though the 24-year-old insisted afterwards that despite the off, the car felt more "balanced" this weekend.
In a bid to help him improve his performances, Red Bull announced last week that Daniel Ricciardo's former race engineer Simon Rennie was returning to a trackside role to run Albon's car. Horner explained why they made the change.
"Simon has obviously been with the team for a long time and he was race engineer to both Mark Webber and Daniel Ricciardo through his entirety at Red Bull Racing," he said. "Simon left the pit wall, through his own choice, at the end of 2018 to take on a factory-based role and that's what he's been working at for the last couple of years.
READ MORE: Albon hoping engineer switch will 'point him in the right direction'
"But with the issues that we currently have with the car and an inexperienced driver like Alex we felt that it was unfair on the race engineer who was working Alex, who was relatively inexperienced, to have that pressure.
"So we've brought Simon back into the front line for the rest of the season, and hopefully that experience, that knowledge while we aggressively develop this car will only help Alex, because you have to understand that every time he gets in the car it's that little bit different and I think an experienced hand like Simon is definitely a positive for him."