Alfa Romeo and Sauber celebrate 25 years with Team Manager Beat Zehnder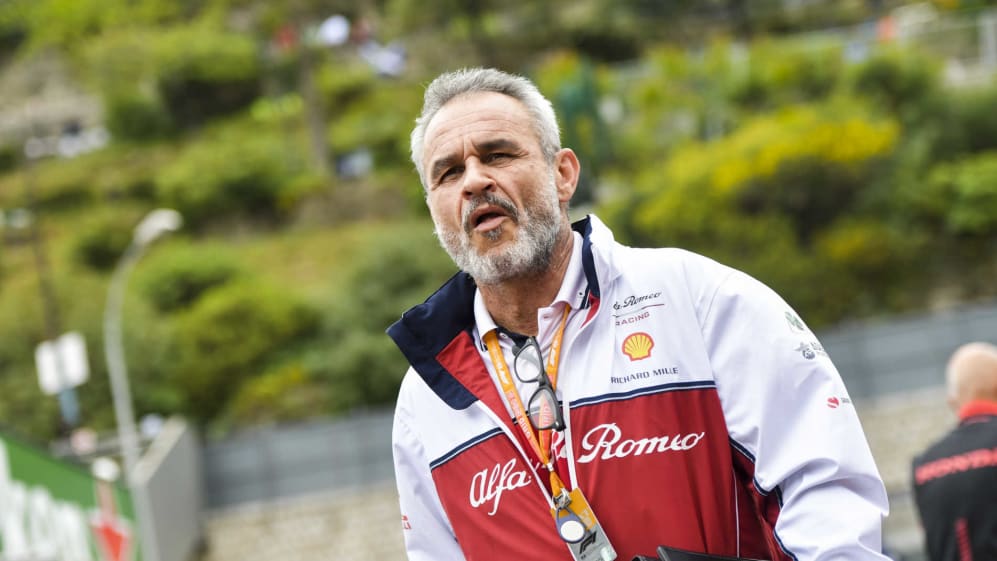 At the 1994 German Grand Prix, Beat Zehnder made his debut as Sauber's Team Manager. 25 years later, the Swiss-based squad - now known as Alfa Romeo Racing - head into the same race with Zehnder still at the helm.
Ahead of this weekend's race at Hockenheim, team founder Peter Sauber revealed just how Zehnder became a pillar of the outfit a quarter of a century ago in Germany, when Ligier finished on the podium, Ferrari won its only race of the 1994 season and Jos Verstappen's race went up in flames.
"It all started after the British Grand Prix in Silverstone in 1994," recalls Sauber.
"[It was] Sunday night, at a legendary party with Eddie Jordan and his band on the stage. We needed a Team Manager for the Sauber F1 Team and I saw that Beat, who was our Chief Mechanic at that time, was in a good mood. I decided to offer him the job there and then – he slept over it and he accepted."
That job offer was quite something, given Sauber's initial reluctance to hire the unproven and uninterested Zehnder in the first place.
Nobody embodies the spirit of our team more than Beat Zehnder
"To understand what kind of person Beat is," says Sauber, "you need to go even further back in time. It was 1987 and I had put an advert in the local paper, the Zürcher Oberländer, to find a mechanic for our sports cars. Beat got in touch, but the interview was disappointing. He was too young, and he had no interest in racing – he just wanted to be a mechanic. So, I declined. A month later, he called again and as I still desperately needed a mechanic, I gave him the job.
READ MORE: How Sauber peeled themselves off the bottom
"That was a good decision indeed! The rest, as they say, is history. He became Team Manager seven years later in Hockenheim and now, 25 years on, he's still an integral part of the team. You just can't imagine Sauber Motorsport and Alfa Romeo Racing without him," continues Sauber.
"Beat is the most loyal person you can imagine: he stood by the team in good and in bad times and never wavered, even when other teams tried to poach him away. And believe me, every team could need someone like him! His knowledge of the rules is second to none. That's where his good relationship with Charlie Whiting came from. Charlie respected Beat as they could discuss things on the same wavelength."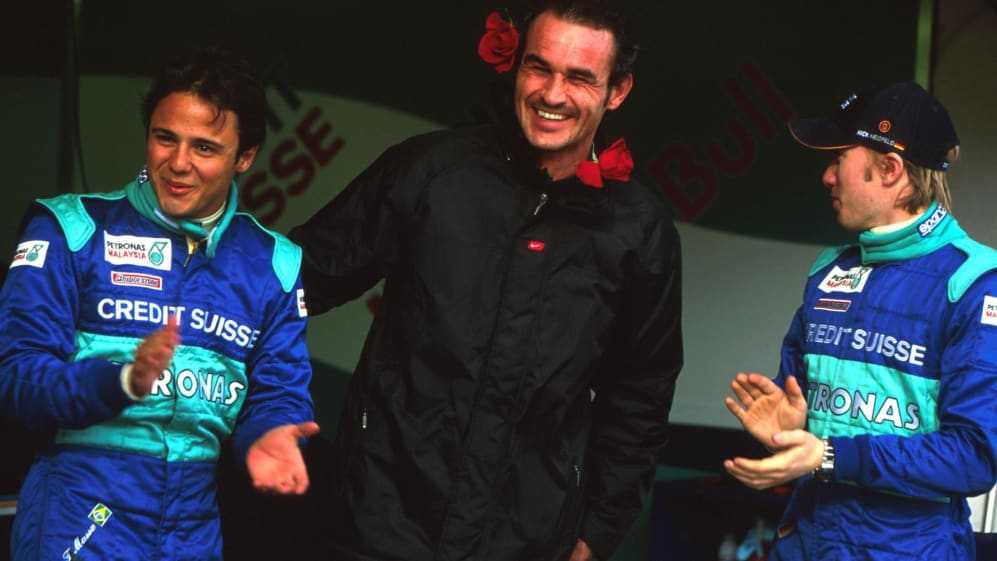 Under Zehnder, Sauber (including BMW Sauber) and Alfa Romeo have started a staggering 368 Grands Prix, and Alfa's current Team Principal and Sauber Motorsport CEO Frederic Vasseur added that "nobody embodies the spirit of our team more than Beat Zehnder."
Current drivers Kimi Raikkonen and Antonio Giovinazzi – both of whom started their F1 careers under Zehnder – added their congratulations.
READ MORE: The inside story of Kimi Raikkonen's legendary first F1 test
"It will be a nice way to celebrate Beat's career – he's been a good friend of mine since my debut at Sauber in 2001," said Raikkonen.
Giovinazzi added that Beat's 25th anniversary with the team will spur the team on this weekend. He said: "We are all determined to make this weekend special for Beat – he's a great guy and it's a pleasure to work with him."
So in one corner, there's stability for Alfa Romeo – but changes are on the horizon as Simone Resta will depart after the German Grand Prix and Alfa's Head of Aerodynamics will replace him. Meanwhile, the team have a gulf of 13 points to bridge if they are to catch Renault who are fifth in the constructors' standings.