Feature
ALFA ROMEO: Everything you need to know before the 2020 F1 season starts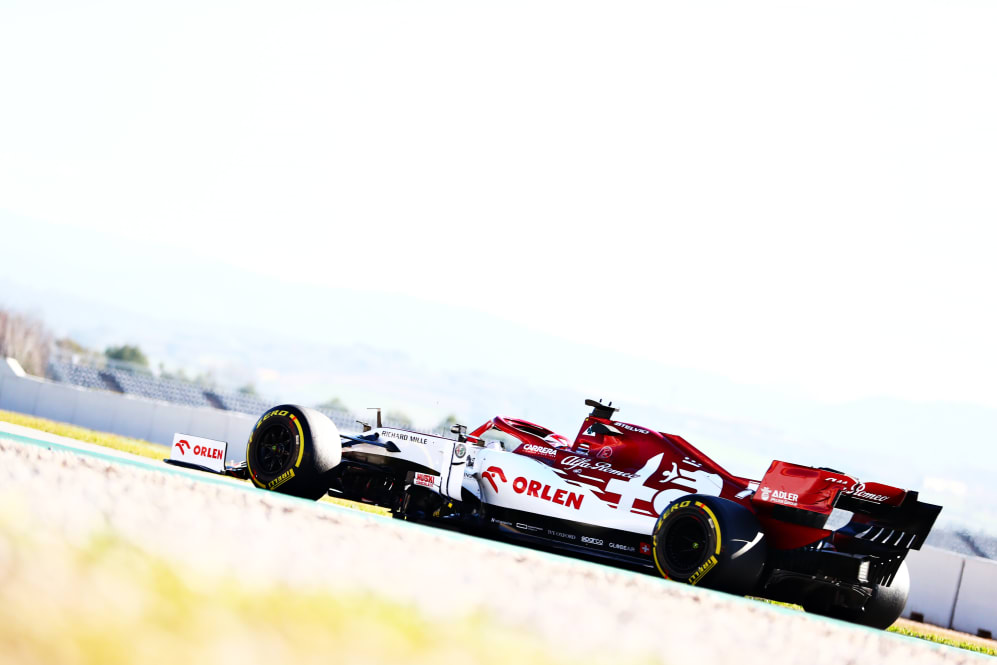 In part three of our new team-by-team feature on F1.com, we look at where Alfa Romeo stand, just over a week away from the start of the delayed 2020 season in Austria.
The excitement is building ahead of the start of the delayed 2020 season in Austria next week, and ahead of the first race, we're taking a look at where each team stands going into the new season. Today in part three, we're focusing on Alfa Romeo...
How did they look at winter testing?
Alfa Romeo put in one of the more underwhelming performances during pre-season testing (if we can claim to be able to judge testing times) but the team did not look like they were going to be setting the world alight once racing got underway.
There have been some real highlights for Alfa Romeo in recent seasons, with a double top-five finish in Brazil late last year among them. But that turned out to be the team's only point-scoring result in the final six races, which is surprising given Kimi Raikkonen started the year with four top-10s in a row.
READ MORE: 2019 'struggles' cost me shot at Ferrari seat, says Giovinazzi
And in Barcelona it seemed like that trend is set to continue. The car is still a midfield runner - something that couldn't be said a few years ago - but very much in the second group alongside the likes of Haas and Williams rather than troubling the first group of midfield teams made up of McLaren, Renault and Racing Point.
What's happened since then?
Alfa Romeo have found themselves in a unique position during the hiatus, as the only team based in Switzerland. While Ferrari and AlphaTauri – as well as Haas to an extent due to their Dallara links – dealt with lockdown first in Italy, and then the rest of the grid followed suit in the UK, Alfa have been on their own as different countries dealt differently with the Covid-19 pandemic.
Switzerland has seen roughly one-tenth of the number of cases the UK has, but that didn't mean there weren't lockdown conditions to adhere to for a number of weeks. And like all of the teams in Formula 1, Alfa Romeo had to respect the mandatory FIA shutdown period for nine weeks, so they haven't been able to gain any advantage over their rivals based on their location.
READ MORE: Under the bodywork of the Alfa Romeo 'Alfetta' – 70 years after it won the first ever F1 race
The team did have a couple of reasons for celebration though, as they marked 50 years of Sauber Motorsport on May 15 – giving us the nostalgic sight of Raikkonen putting on his race suit from his F1 debut for the team in 2001 (it fit perfectly!) – and Alfa Romeo celebrated their 110th anniversary today!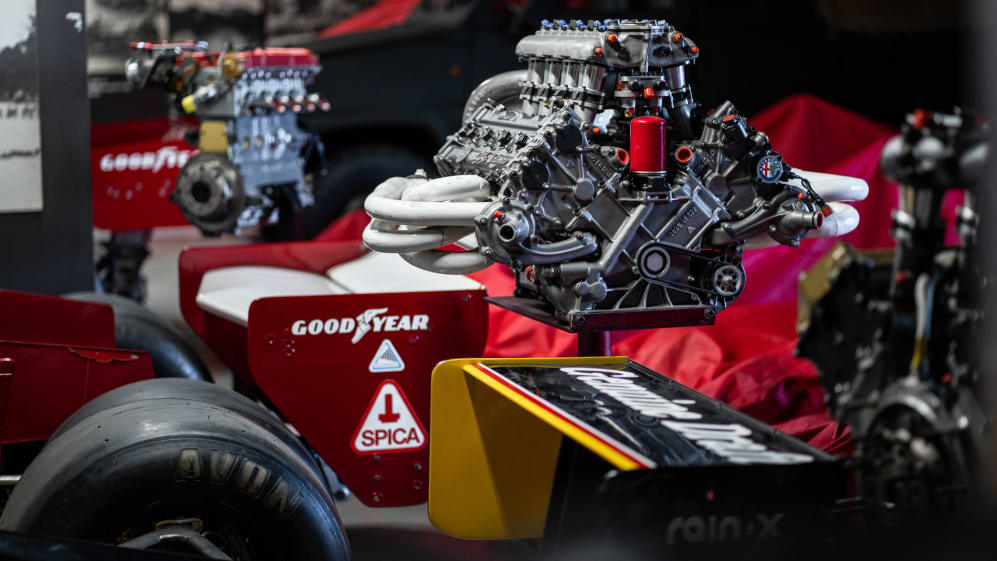 What have the drivers been up to in the break?
Thanks to some excellent social media content, we've been able to see plenty of Raikkonen's activities during the shutdown, and Kimi definitely knows how to have fun. While he's been teaching his children some tricks behind the wheel at the local kart track – and obviously driving himself – Raikkonen has also had some very inventive and entertaining training on the go.
One clip showed him balancing on a tightrope at an exercise centre, while another involved keeping up his fitness on trampolines.
READ MORE: BACK TO WORK: Looking back on 10 days where F1 preparations moved up a gear
Antonio Giovinazzi has also been really proactive on the Esports front, as a regular entrant in the Virtual Grand Prix series. The Italian committed to the project and was very competitive, but was often let down by his internet connection.
Giovinazzi was also part of the early silly season when he was linked with a move to Ferrari after the announcement of Sebastian Vettel's departure, but in the end Carlos Sainz took that seat.
How are they looking for Austria?
If we base a form guide on pre-season testing, then Alfa Romeo are not in the greatest shape. On short runs they were only quicker than AlphaTauri, and the car didn't seem to have the turn of pace that regularly saw Raikkonen reaching Q3 last year.
While Williams are expected to be at the back of the midfield, they could be a threat to Alfa Romeo when the track action gets serious, especially as the Mercedes power unit is expected to be more competitive against the Ferrari compared to 2019.
READ MORE: Everything you need to know about Williams before the 2020 F1 season starts
Despite the big gap since testing, it is still early days in the sense that teams haven't been able to do track running to work on their issues, and both drivers admitted there was work to do after Barcelona, so Austria is unlikely to be Alfa's high point. There were double points at the Red Bull Ring last year, though, so the team know how to be successful on this track.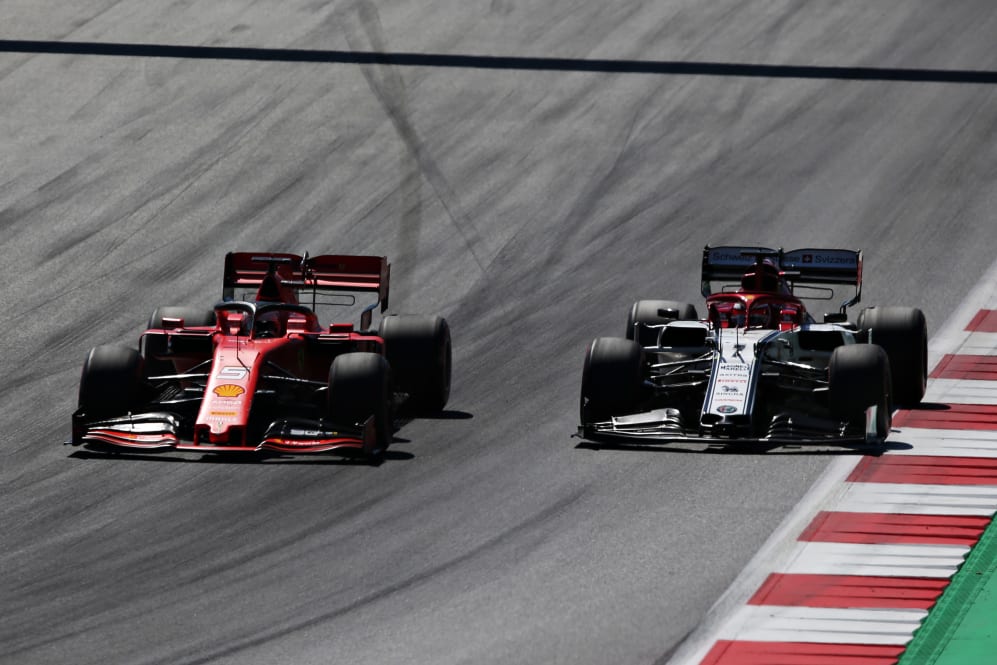 What will their target be for the season?
Given the impact of the Covid-19 pandemic on the smaller teams, it's unlikely Alfa Romeo will have much scope to develop their car extensively during the truncated season. With that in mind, the target is probably going to be much of the same compared to 2019 in terms of finishing position.
READ MORE: Everything you need to know about Haas before the 2020 F1 season starts
Although Alfa were very competitive at times, their inconsistencies meant they were limited to eighth in the constructors' championship, 34 points adrift of Renault in fifth but 29 clear of Haas. Given that Haas are unlikely to develop their car during the season either, it could well be a close fight between the two teams for that eighth spot once again, with AlphaTauri potentially in the mix if they underperform, and Williams also not totally out of the equation.
Racing regularly with anyone outside of those four teams looks like being a stretch, but a more experienced Giovinazzi will be expected to get closer to his popular team mate wherever they stand.