Alfa Romeo frustrated after Giovinazzi ignores team orders – but Italian says he was one lap short of points finish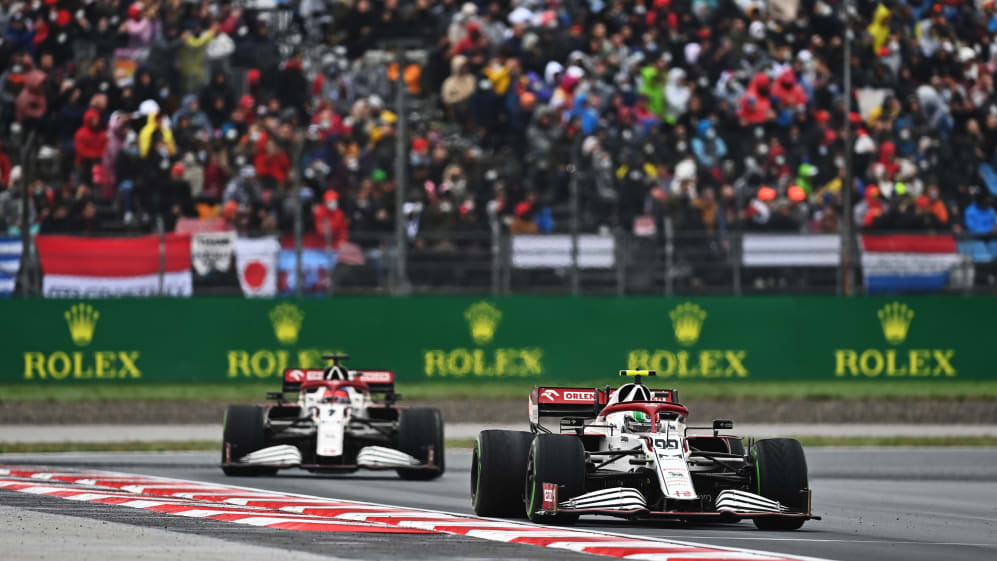 Antonio Giovinazzi wanted just one more lap to secure a point in Turkey, but his Alfa Romeo team were left frustrated that the Italian ignored a team order to let Kimi Raikkonen through to try and score.
Esteban Ocon's attempts to make it to the end of the race without a pit stop left him vulnerable in the closing laps as his pace dropped off dramatically and he was overtaken by Lance Stroll for ninth place. Giovinazzi was next to chase down Ocon, and although he gained over four seconds on the Alpine on the final lap he crossed the line 0.7s adrift.
READ MORE: 'As soon as I left the pits, I knew it was the wrong decision' – Vettel on his disastrous mid-race switch to slicks
"Just a little bit too close to P10," Giovinazzi said. "One more lap and we would have been in the points. But we tried our best and unfortunately it is like this, and now we look forward to the next one.
"It was not an easy race for sure, especially when I changed the tyres. The tyres were not ready and it took some laps to find the grip from the tyres. But it was difficult for everyone and really I am disappointed that for one lap we are not in the points."
One more lap and we would have been in the points.
While Giovinazzi was unhappy with the final result, Alfa Romeo were left similarly upset after telling him to let his team mate through, as Raikkonen was quicker and had a better chance of scoring. With Giovinazzi ignoring the request, head of track engineering Xevi Pujolar says it was the driver's own decision not to heed the call and that it didn't pay off.
"We asked to swap positions but then at this point Antonio was starting to pick up the pace and he himself decided that he wanted to stay ahead," Pujolar said. "Maybe that situation is a couple of laps that we potentially could have been faster as a team. Then it was just one more lap to catch Ocon.
"For sure for the team it was not ideal. I did not understand very well why we could not swap at this point because also then when you have got both cars at the end we can change it back depending on the situation. It's important to achieve the points, looking at how Kimi's pace was strong at the time."
READ MORE: 'It was a pleasure' – Sainz hails Istanbul recovery drive to P8 as 'one of my most enjoyable races'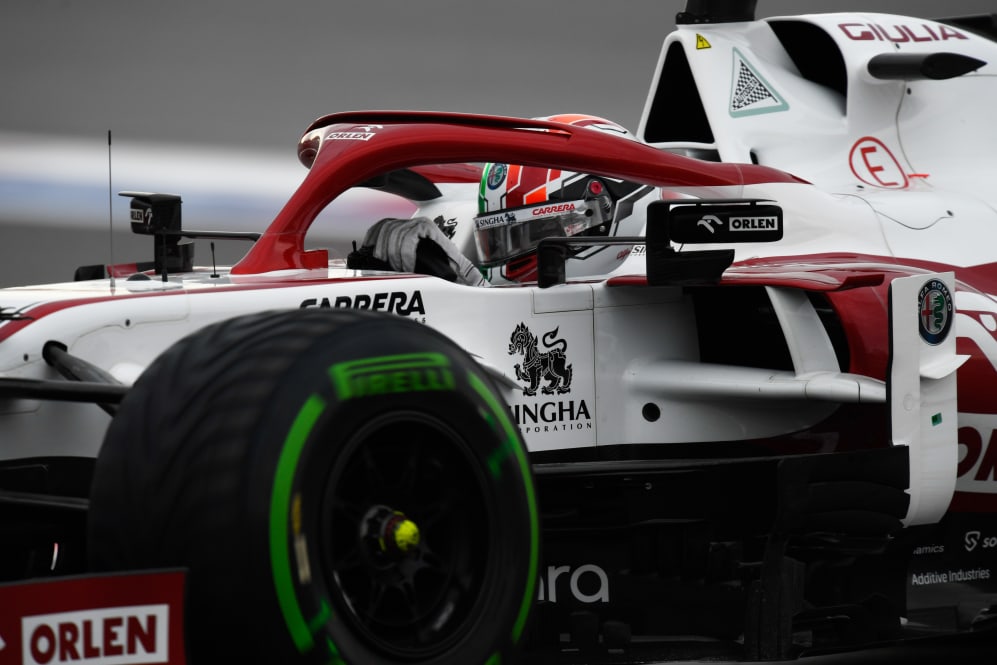 Raikkonen closely followed Giovinazzi – whose future in the sport is still hanging in the balance as Alfa Romeo weigh up who to place alongside Valtteri Bottas next year – for much of the race. But Alfa's call to swap positions only came late on, after both drivers had been trying to open up strategic options earlier in the Grand Prix.
RACE HIGHLIGHTS: Relive all the Turkish GP action as Bottas takes first win in over a year
"At the beginning of the race we didn't really look at who was stronger. Both cars were there and we were managing [the pace]. We didn't know how long the conditions would remain like they were, so we didn't want to put too much stress or swap positions and then let Kimi push hard and run out of tyres too quickly.
"At that stage we wanted to have a bit of a space because nobody knew if it would be 20 laps, 30 laps or the whole race in intermediate conditions. But at the end of the race it was a different story. At that point, yes, we wanted to swap positions."