Alonso 'leading by example at all times' says Krack as he reflects on Aston Martin's journey to podium contenders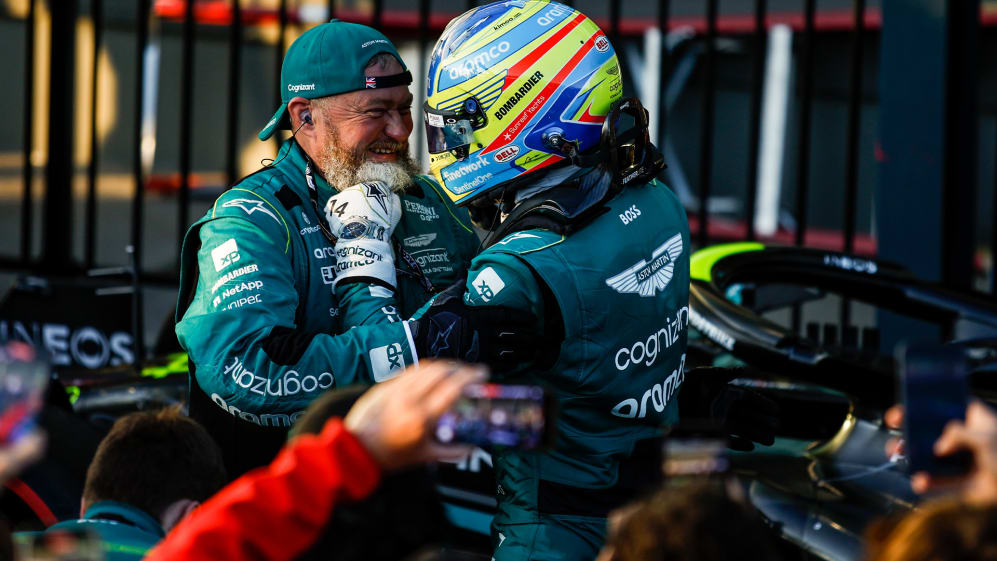 Aston Martin Team Principal Mike Krack has heaped praise on driver Fernando Alonso for the leadership he has brought to the team – as he also reflected on their 12-month journey to currently sit second in the standings.
Alonso and Aston Martin have enjoyed a good start to the 2023 season, with the Spaniard finishing on the podium in each of the opening three races, after joining the team from Alpine as a replacement for the retiring Sebastian Vettel.
READ MORE: 'Always I believe it's possible' – Alonso insists third championship title is still in his sights
Speaking in Melbourne – where Alonso finished third – Krack was quizzed on the blossoming relationship between the Spaniard and the team. He replied: "I think it was a confirmation basically, of where he's standing in the team.
"He brought a lot of energy, a lot of positiveness when he arrived. He is leading by example at all times. He's there very early, he's working really hard, and it is this lead by example that everybody just sees and grabs on and gives an extra level of motivation.
"I think the singing of the name was like a confirmation also for him that he really brought a lot into the team. And it was the 100th podium for him, so I think that is also a nice way of celebrating it."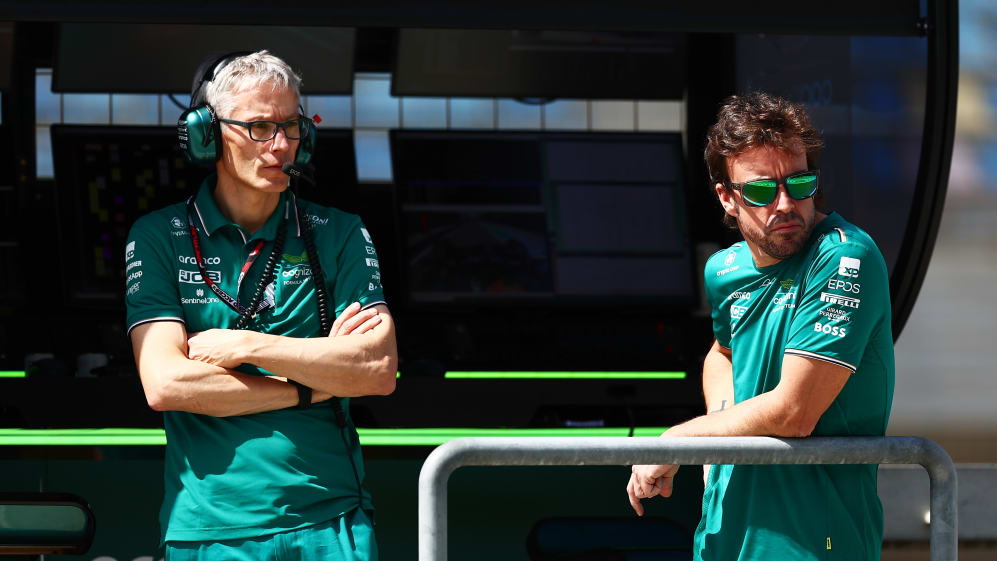 Aston Martin have made the leap from seventh in the constructors' standings in 2022 to currently sitting second in the championship - ahead of multiple time world champions Mercedes and Ferrari. However, at this point last season, the team in green had not scored any points, and Krack reflected on the difference a year has made.
READ MORE: From Brawn GP's fairytale to Aston Martin's super start – The biggest year-on-year performance jumps in F1 history
"I think we were the only team who had not scored any points, with a car that was difficult to drive, very slow, and with drivers that were starting to lose confidence in the team, in the car," said Krack.
"So, from that point, we said, 'ok there's only one way to get out of this, by sticking together and working hard.' And this is what we went on with it, and I think we managed quite well to get ourselves out with AMR22 last year, over the course of the season.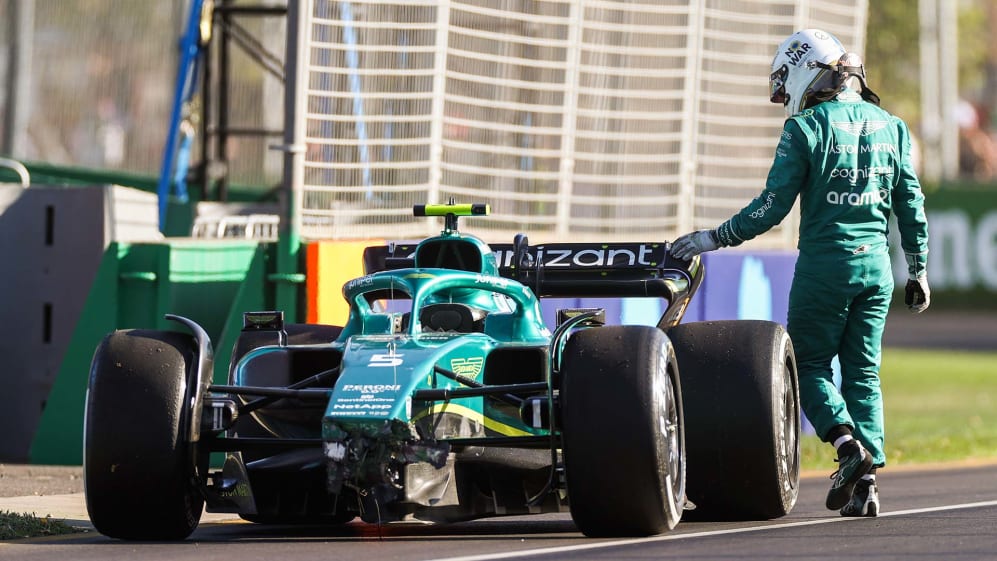 "Obviously, at the end of the year, with finishing seventh, I think that did not reflect 100% where the car was at the time. This is also taken often as a reference, you know, like when we see where we are now.
"But compared to finishing seventh, I think we were better than that at the end of last year, but the result is just what is on paper."
BARRETTO: How Aston Martin surged up the F1 pecking order – and why there should be plenty more to come
He concluded: "And then we continued on the baseline over the winter, trying to really make some further steps, which I think we managed. And considering it's also relative, the whole thing, maybe other teams doing a bit not as good a job as we did, this made us end where we are.
"But it's obviously nice to be in that position now compared to 12 months ago. But it also tells us how quickly things can go in Formula 1."