Alonso says his time out of F1 is 'not an excuse' for not yet getting the most from his Alpine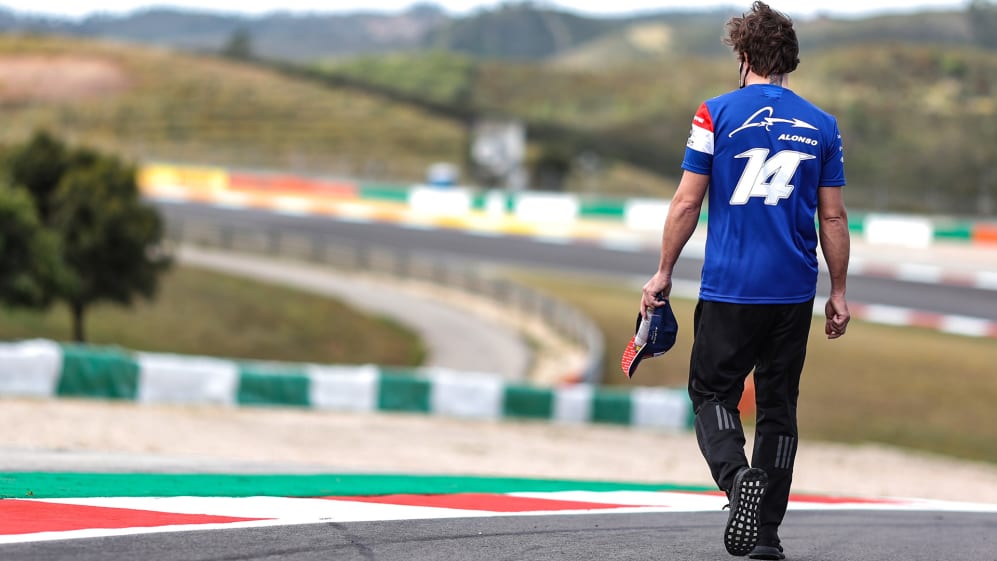 Fernando Alonso may have scored his first point for Alpine at Imola but the two-time World Champion said he has "no excuses" for not having got to grips with his new car ahead of the Portuguese Grand Prix – adding that he felt "a bit down" after finishing 10th last time out.
Having retired from the Bahrain Grand Prix, then clinching a single point at Imola, Alonso admitted before the Portuguese Grand Prix that he still isn't comfortable enough with his Alpine A521 to extract the maximum from it – but stressed that it's the same for everybody who's changed teams this season.
READ MORE: The Bottas-Russell fallout, Red Bull's latest hire and 3 other fascinating storylines ahead of the Portuguese GP
"There are things you discover with races and with experience. So that's something that is not different for me or is bigger to me as it's not that I changed team, I changed sport basically. It will take time but it is not an excuse and I need to work harder and prepare things better into the weekend," he said.
"I've changed teams and categories many times in my career and it was never a problem, and it will not be a problem this time, either. Soon we'll be at 100%."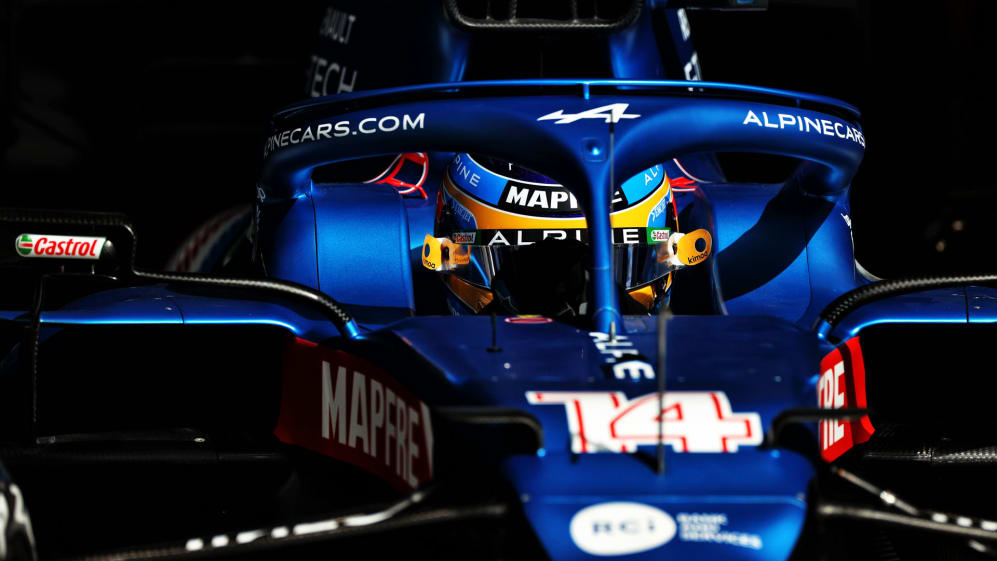 "A few areas in the car," he began. "Obviously to know where exactly the limit of the car is something that takes time. You may feel that you're at 100% but there is 101[%] to search and to go for that limit and then we're still working in a couple of comfort areas for me in terms of feedback and steering wheel feeling, or things that for all of us are different, and you need to fine-tune sometimes for driving style and feeling, so we are still in that phase.
GOOD LAP vs GREAT LAP: Charles Leclerc shows us how to ace a lap of Portimao
"It's going to be OK. It's going to take a few more races I guess but we start from here in Portimao and try to be already close to 100[%]," he concluded.
While Portimao hosted its first Grand Prix last season – in which Lewis Hamilton took a record-breaking 92nd Grand Prix win – Alonso has never raced a Formula 1 car here and has a new challenge to deal with this weekend.