Alonso to continue his F1 return preparations with 2018 car test in Bahrain next week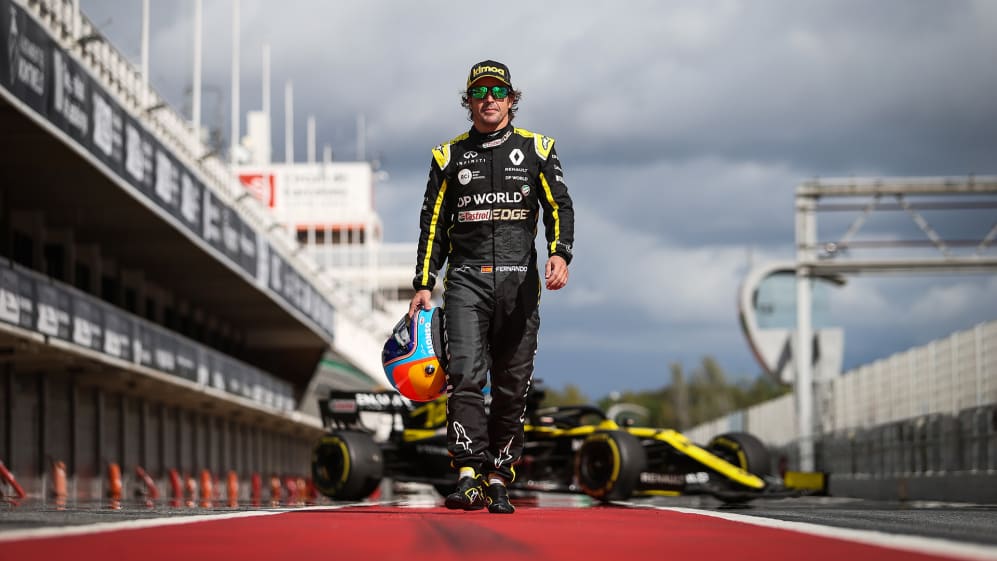 Fernando Alonso is stepping up his preparations for his return to Formula 1 next year with a two day test in the 2018 Renault car at Bahrain next week.
The Spaniard is coming back to the sport he left two years ago for a third spell with the Renault team where he won both his World Championship titles, and he is currently working hard to ensure he is up to speed when he climbs in the cockpit for the first race of 2021.
He has already visited the team's facilities at Enstone in England and at Viry-Châtillon in France, and earlier this month he drove Renault's current challenger, the R.S.20 on a filming day at Barcelona.
READ MORE: Renault 'have all the ingredients for a good 2021' says Alonso after testing R.S.20 at Barcelona
And as the next stage in his preparation programme, Alonso will test the two-year-old R.S.18 car in Bahrain on November 4th and 5th.
Oops! Error retrieving Twitter post
Before his outing at Barcelona two weeks ago, Alonso had not driven a Formula 1 car since his last race with McLaren, the 2018 season finale at Abu Dhabi. But after getting back behind the wheel of an F1 charger again, the two-time champ said he was impressed with Renault's R.S.20.
"I think the car was a nice surprise," he said. "We know the car is performing well at the last couple of races and I felt the grip and certainly good potential in it.
"The last time I drove a Renault engine was in 2018 and I felt a step forwards, which is quite important there. Everything felt good. I wasn't able to maximise the performance of the car because I'm not up to speed yet, but I'm happy with the day.
"Our feet are on the ground, but with a lot of positive energy and optimism for next year. I think we have a great team, great talented people in the team, great sponsors, a lot of fans around the world, so I think we have all the ingredients to do a good 2021," he added.
READ MORE: Ocon explains how Alonso is already helping Renault's bid for P3 in 2020