Feature
AlphaTauri are dreaming big in 2021 – but can they deliver? 5 takeaways from their launch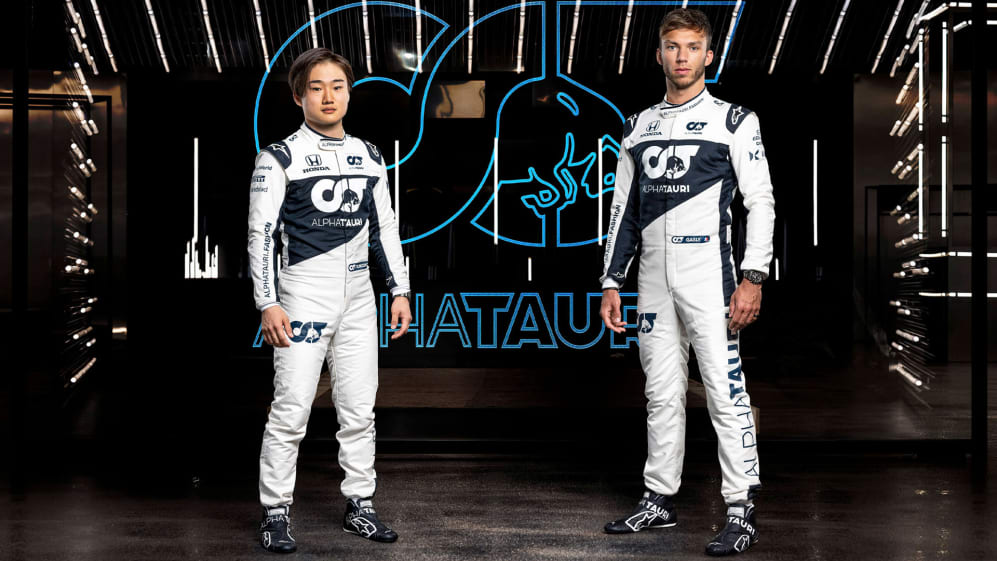 There was no repeat of a glitzy fashion show car launch in Red Bull owner's Dietrich Mateshcitz Hangar 7 for AlphaTauri this year, but instead a ruthlessly efficient online launch that lasted just minutes as they let the AT02 take centre stage.
The little Italian team took a shock victory last year – only their second ever – and are looking to consistently punch above their weight and fight at the front of the midfield this year. But is that a realistic target?
1. Tost isn't afraid to set bold targets
Franz Tost is an ambitious man. He may not have the resources of a big team, but that doesn't stop him from aiming high. In the past, he has consistently targeted fifth in the constructors' championship but has as yet only managed a best of sixth.
READ MORE: AlphaTauri reveal new-look 2021 car as Tost sets 'top of midfield' target for this season
This year, his ambition remains has fiery as ever, the Austrian aiming for the top of the midfield, which last year was third, as AlphaTauri ended up seventh.
Achieving third is unlikely – and Tost knows that – but improving on seventh and maybe finally hitting that top five aim is certainly plausible, given what we've seen on track last year and what the team spoke about during the launch.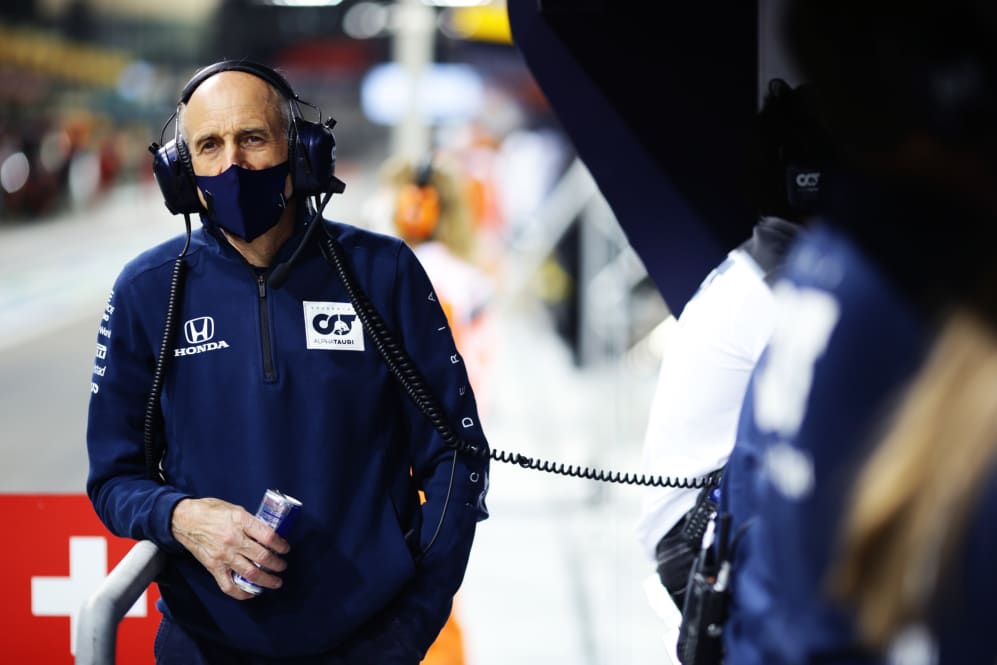 2. Efficiency and consistency will be the team's watchwords in 2021
The AT02 is an evolution of the AT01, which in turn was an evolution of the STR14 – so the team are continuing with their approach of refining rather than overhauling. With a modest facility and budget, the team has to be efficient with the way they spend.
It's why they have stuck with the rear end of the car, that has its origins in the 2019 machine, and instead spent their two development tokens on the front of the car, slimming down their wide nose and tweaking the front suspension.
RAPID REACTION: Our first tech take on AlphaTauri's 2021 AT02
AlphaTauri have increased their working relationship with big brother Red Bull, taking a whole host of non-listed parts from the four-time world champions in a similar way Haas do with Ferrari, and that extends to using their windtunnel this season, too.
But they are also continuing to pursue their own path in terms of aero and this two-pronged attack is starting to pay dividends.
What is needed now, though, is more consistency. They had four retirements last year and should have scored points more consistently. Had they taken better advantage of Ferrari's poor start, they could and should have finished sixth.
3. Honda push could make difference
Toro Rosso were the guinea pigs when Red Bull was weighing up a move to Honda, allowing their second team a season to give the Japanese company a chance to bounce back after a disappointing return with McLaren, and it proved an immediate success.
The two companies have worked brilliantly together, aided by Pierre Gasly's already close relationship with the engine supplier following his time in Japan's Super Formula, and the power unit has played a huge part in AlphaTauri's improved competitiveness – 107 points in 2020 was their highest ever tally since Red Bull took over the Minardi team ahead of the 2006 campaign.
READ MORE: 'I'm ready to take on the role of team leader', says Gasly as AlphaTauri gear up for 2021
This year, AlphaTauri can expect improvements from Honda, who have brought forward their 2022 engine by a season because they have opted to pull out of the championship at the end of the upcoming campaign.
"This is our third year with Scuderia AlphaTauri and in order to improve as a whole, we have also improved the installation and packaging of the entire PU," said Honda Technical Director Toyoharu Tanabe.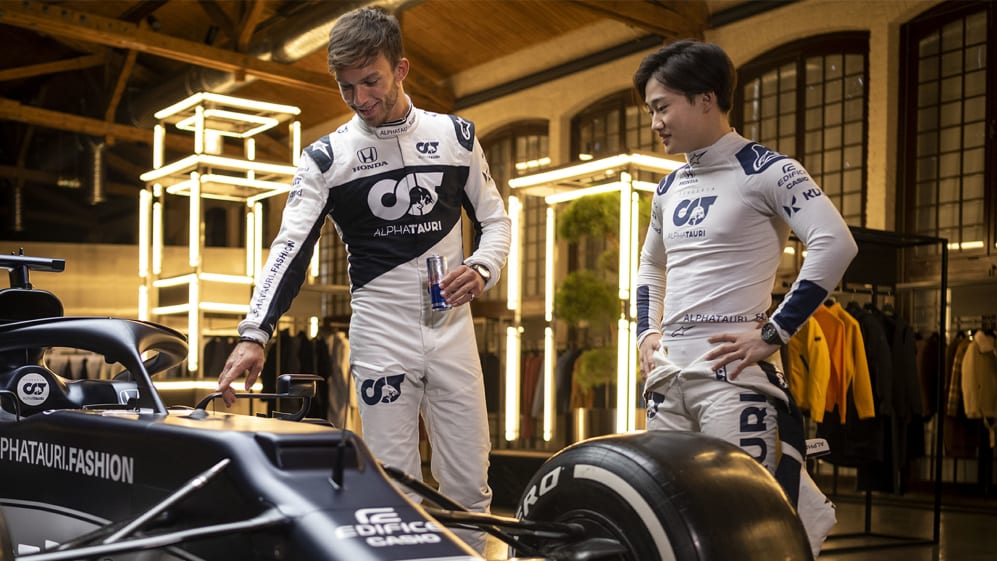 4. Tsunoda gets his chance to shine
AlphaTauri and Red Bull's close relationship with Honda has played a part in Yuki Tsunoda getting his chance, becoming the first Japanese driver in F1 since Kamui Kobayashi left at the end of 2014.
Tsunoda only arrived in Europe to race in 2019 but after impressive single campaigns in F3 and then F2, the Honda and Red Bull-backed driver was promoted to the big time, replacing Daniil Kvyat.
READ MORE: Rookie Tsunoda excited to learn from 'incredibly talented' Gasly in debut F1 season
The 20-year-old has already hugely impressed his AlphaTauri team, with whom he has now done four tests, with his work ethic, speed and ability to adapt and learn quickly.
Tost accepts it will take Tsunoda some time to get comfortable with his new office, and that there may be a few incidents – and that will likely derail hopes of a big finish in the constructors' championship - but he also believes the Japanese will be performing at a high level very quickly.
Given Tost has a wealth of experience blooding young talent, such a statement bodes well for Honda's bright star.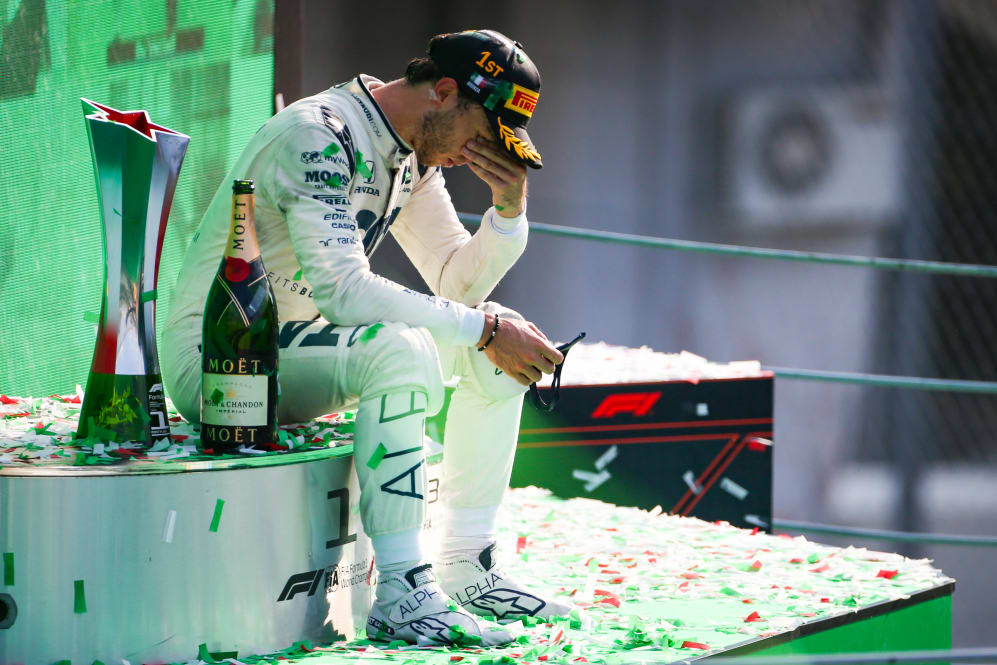 5. Gasly set to step up as a leader
Gasly has gone from near F1 outcast to one of the top five performing drivers of 2020, the Frenchman peaking with an opportunistic maiden victory in Monza.
With Tsunoda slotting in next to him, there's definitely more pressure on Gasly's shoulders as the senior member of the driver line-up and he'll need to step up as a leader, not just for his Japanese team mate but also for the team through his feedback.
READ MORE: F1's ultimate underdogs? 5 of Minardi, Toro Rosso and AlphaTauri's greatest moments
There's no reason to suggest he won't. The Frenchman has recovered from Covid and had a strong training block in Dubai. He heads into the season brimming with confidence and with an increasing maturity that will be key to the team's success.
"Last year, we had a car that allowed us to fight and I got through to Q3 quite often, "he said. "This year I hope we can make a step up, that will allow us to be nearer the front of the midfield. I'm always hungry for more, so I'm sure we can achieve great things also in 2021."
Gasly was consistently quick last year, but suffered unreliability and should have scored a total higher than what he achieved this season. If he his fortunes improve – and he capitalises, maybe dreams will come true for Tost and his Italian squad.