Feature
F1's ultimate underdogs? 5 of Minardi, Toro Rosso and AlphaTauri's greatest moments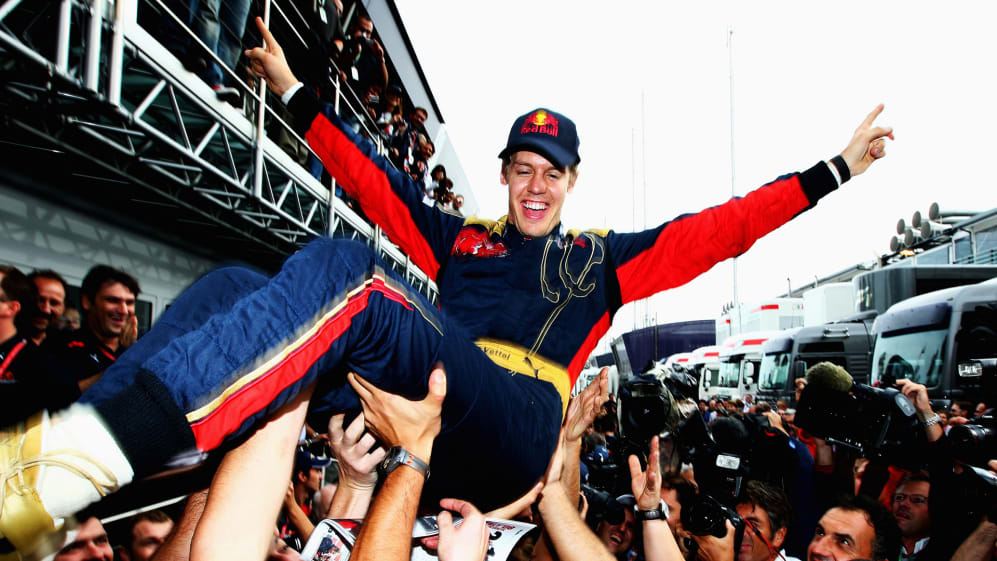 AlphaTauri are busy readying their second ever Formula 1 car, the AT02, for the 2021 season. But the team's factory in Faenza has been producing F1 machines for much longer than that, with Giancarlo Minardi having originally set up his eponymous Formula 1 squad at the northern Italian base back in 1985.
Minardi would score just 38 points in their 340-race, 21-season existence, before morphing into Toro Rosso in 2006 after a buy-out from Red Bull chief Dietrich Mateschitz and then, in 2020, becoming AlphaTauri.
READ MORE: AlphaTauri name date to reveal 2021 F1 car – the AT02
And while the squad have never become regular winners in F1, they've certainly proved the maxim – on more than one occasion – that every dog eventually has their day. Here are five of the best moments from Minardi, Toro Rosso and AlphaTauri over the years.
1. Martini starts on the front row at Phoenix 1990
When it comes to Minardi legends, it's hard to look past Pierluigi Martini. Of Martini's 118 starts in F1 between 1985 and 1995, 102 of those came with Minardi – including both his, and the team's, debut race at the 1985 Brazilian Grand Prix, where Martini was their sole entrant – while he's also Minardi's top points scorer with a heady, er, 16.
READ MORE: Unlucky for some – 13 of F1's most unfortunate records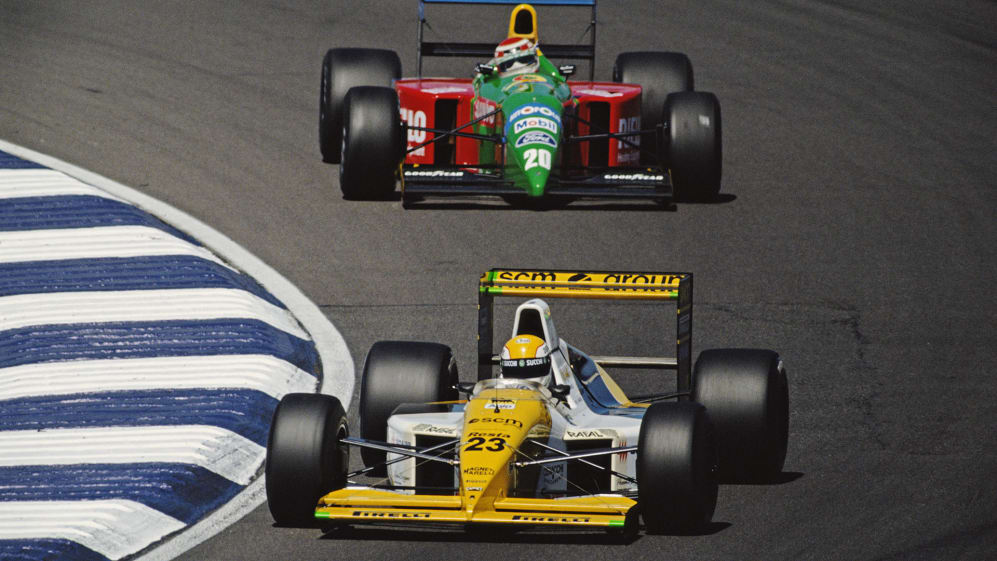 And even though Martini took the team's first point at the 1988 Detroit Grand Prix, and led their only ever lap at the 1989 Portuguese Grand Prix, arguably his greatest day in F1 came at Phoenix in 1990.
There, he put the wieldy little Minardi M189 on the front row of the grid for the first race of the season, just 0.067s off Gerhard Berger's pole time in the mighty McLaren-Honda MP4/5B – Martini's lap undoubtedly aided by Pirelli's rapid qualifying tyres, which also helped Dallara's Andrea de Cesaris and Tyrrell's Jean Alesi to third and fourth.
Martini would ultimately finish just out of the points in seventh, as Alesi starred by taking second following his famous scrap with Ayrton Senna. But no matter; Minardi, thanks to Martini, had taken their first, and only, front row start.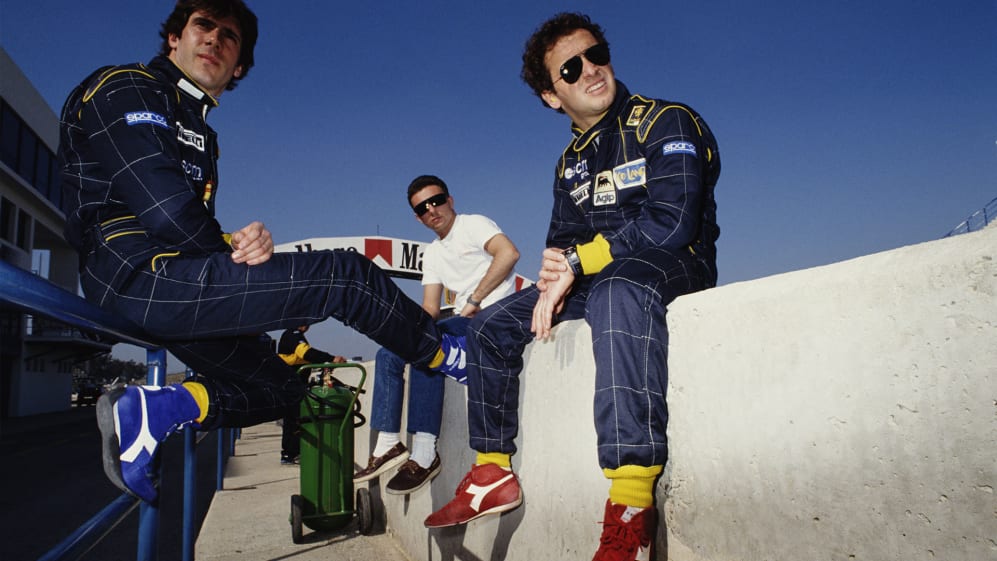 2. Alonso signs off Minardi career with storming Suzuka drive in 2001
Like Charles Leclerc at Sauber or George Russell at Williams in recent years, some drivers' star quality shines through even when their machinery isn't necessarily the best on the grid. And such was the case in 2001 for a driver that Russell and Leclerc will face off against in 2021: Fernando Alonso.
Alonso made his F1 debut with Minardi in 2001, staying for just one season before his promotion to Renault as test driver. The 2001 Minardi PS01 – PS standing for Paul Stoddart, who'd bought out the team that year – wasn't a car capable of taking points, especially at a time when only the top six drivers got rewarded.
READ MORE: 'We could be fighting for 6th or 15th' – Alonso 'keeping feet on the ground' ahead of Alpine return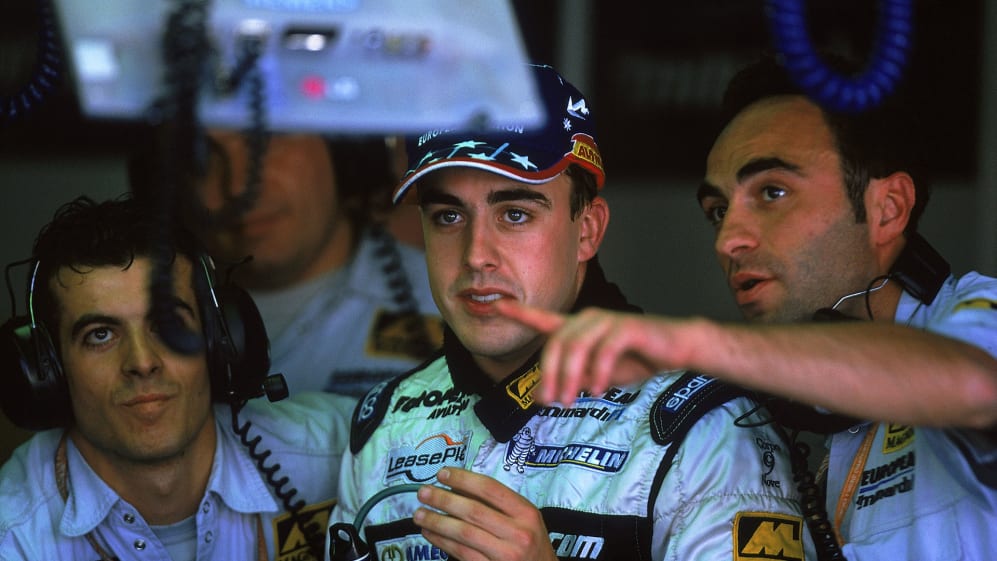 Nevertheless, Alonso impressed throughout the season, with a best finish of 10th at Hockenheim, and having put in some sensational qualifying laps – even if his re-badged Cosworth engine limited him to a best start of 17th that year.
But it was his drive at Suzuka, in his final race for Minardi, that really made people sit up and take notice, Alonso claiming 11th (in a race with only six retirees) and finishing ahead of better cars like Heinz-Harald Frentzen's Prost and Olivier Panis' BAR, which Alonso even managed to lap. "I believe today, I have driven my best race of this first season in Formula 1," said an exultant Alonso afterwards. "I feel delighted that I was able to finish the year with such a fine race outcome."
READ MORE: Alonso says he's 'ok and looking forward to getting 2021 underway' after surgery on broken jaw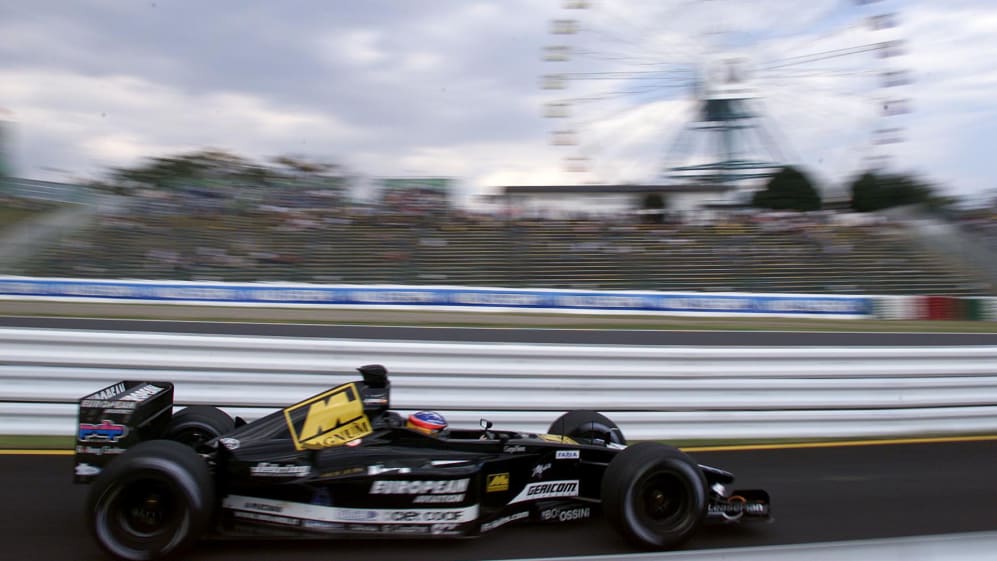 3. Webber finishes fifth on home turf for Minardi
A few months on from Alonso's exploits in Japan, Minardi team owner Stoddart gave a tentative run-out to a young Australian called Mark Webber. Webber was signed to Minardi on just a two-race deal at the start of 2002 – but the Aussie's performance at his season-opening home race in Melbourne would ensure he saw out the rest of the year with the team.
The race was blown wide open at the very first corner when, misjudging his braking point, Ralf Schumacher launched his Williams over the top of Rubens Barrichello's Ferrari – with crashes behind ensuring a full eight cars didn't make the end of the first lap, while another six would retire later on.
READ MORE: Webber looks back on his F1 debut with Minardi
With a handful of laps to go, and despite not having top gear on his Minardi PS02, Webber was up to fifth, but had the faster Toyota of Mika Salo bearing down on him fast. Cunning as a fox, though, Webber had spotted some coolant on the outside of Turn 3 and tempted the Finn onto it. "Sure enough," Webber remembered in 2020, "he turned in a bit later as I defended the inside and… around he goes. Beautiful – that was poetry in my mirrors!"
Webber duly crossed the line to take P5 in front of an ecstatic home crowd, his two points matching Minardi's total from the previous seven seasons combined – while Webber and Stoddart were even afforded an honorary podium appearance to celebrate.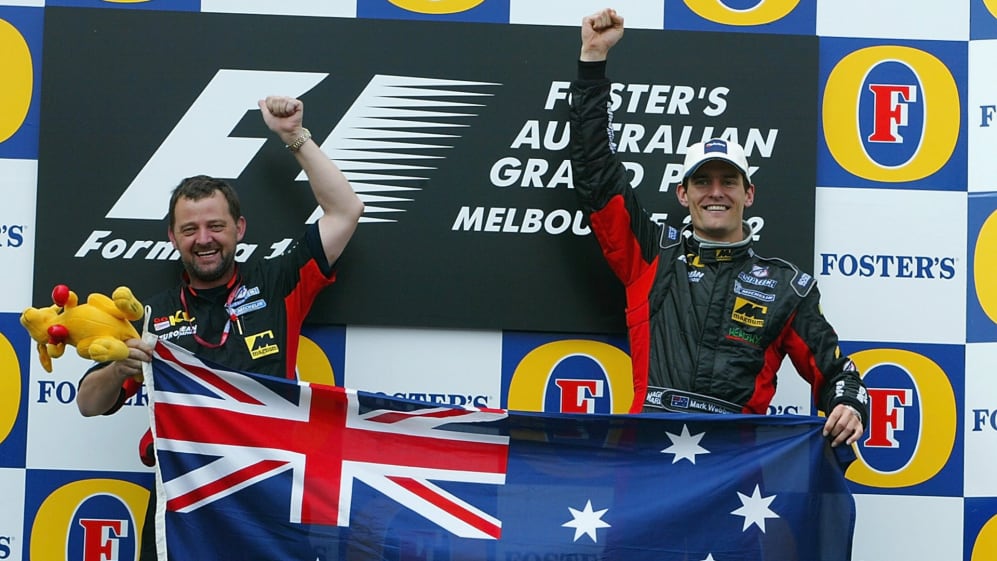 4. Vettel wins for Toro Rosso at Monza
The Minardi name left Formula 1 at the end of 2005, as the team became Toro Rosso for 2006. And just two seasons later, a future four-time champion would stun the F1 world with arguably the greatest underdog performance in the sport's history.
Sebastian Vettel and Toro Rosso had already surpassed expectations at the 2008 Italian Grand Prix when, on Saturday, the 21-year-old Vettel – in his maiden full season in the sport – claimed the team's first ever pole position, helped by frontrunners Kimi Raikkonen and Lewis Hamilton making the wrong choice to go out on intermediates at a sodden Monza.
READ MORE: Aston Martin tease first footage of Vettel in green
And although the rain continued into Sunday's race, Vettel – in the Ferrari-powered STR3 – was practically perfect, leading 49 of the 53 laps to secure both his, Toro Rosso's, and Faenza's first ever Grand Prix victory, ahead of the McLaren of Heikki Kovalainen and the BMW Sauber of Robert Kubica – and with Red Bull boss Dietrich Mateschitz watching on in delighted disbelief.
"It was a miracle it was happening on that day," remembered Vettel, four world championships later. "And I'm extremely happy and proud that I was part of that miracle."
5. Gasly takes an unexpected Italian Grand Prix triumph for AlphaTauri
Destinies can turn on tiny events in Formula 1. And Haas driver Kevin Magnussen's benign retirement from the 2020 Italian Grand Prix paved the way for one of the highlights of that season: Pierre Gasly's unexpected victory for AlphaTauri.
Gasly had been doing sterling work at Toro Rosso/AlphaTauri since his ignominious return to the squad midway through 2019 after an underwhelming 12 races at Red Bull – the highlight being his P2 finish at the 2019 Brazilian Grand Prix. And although the Frenchman's fine form continued into 2020, nothing had suggested that he would be getting his first F1 win any time soon – until Magnussen's power unit issue struck at Monza, that is.