Alpine announce Rac(H)er programme to provide path to F1 for female drivers and increase diversity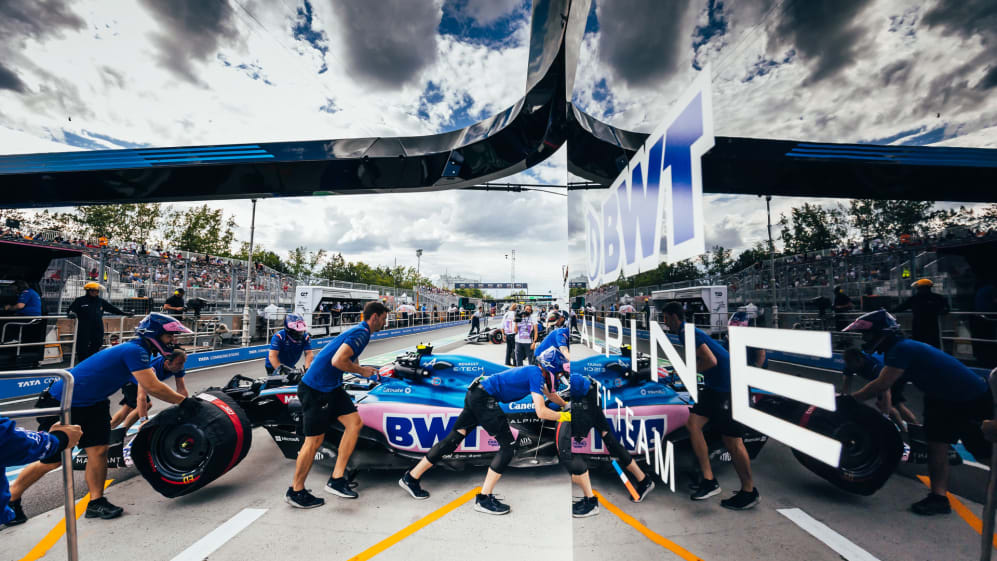 Alpine have announced the Rac(H)er programme to increase diversity, as they aim to not only discover and nurture future female F1 talent but significantly increase their ratio of female employees.
Rac(H)er aims to increase Alpine's proportion of female engineers to 30% by 2027, with just 12% of the Alpine car company's workforce made up of women at present. They will begin immediately, by recruiting male and female trainees and graduates at a 50:50 ratio.
READ MORE: Alpine Academy appoint W Series racer Powell as mentor
Alpine are also targeting an increase in diversity within the F1 team, where they claim only 10% of the workforce is currently female.
The F1 team will also partner with numerous training organisations and provide financial backing, with the aim of fielding a female driver in F1 – with research from the Paris Brain Institute (the ICM, or Institut du Cerveau) to be used to "properly appreciate" the steps to becoming a Formula 1 driver.
Young female karters with aspirations in F1 will be supported by Rac(H)er with bespoke training mental and physical training – with "substantial resources" to be allocated to make sure females have the same chance as males on the road to F1. Alpine's roadmap will see promising female talent guided from karting to F4, regional championships, F3, F2 and then to F1.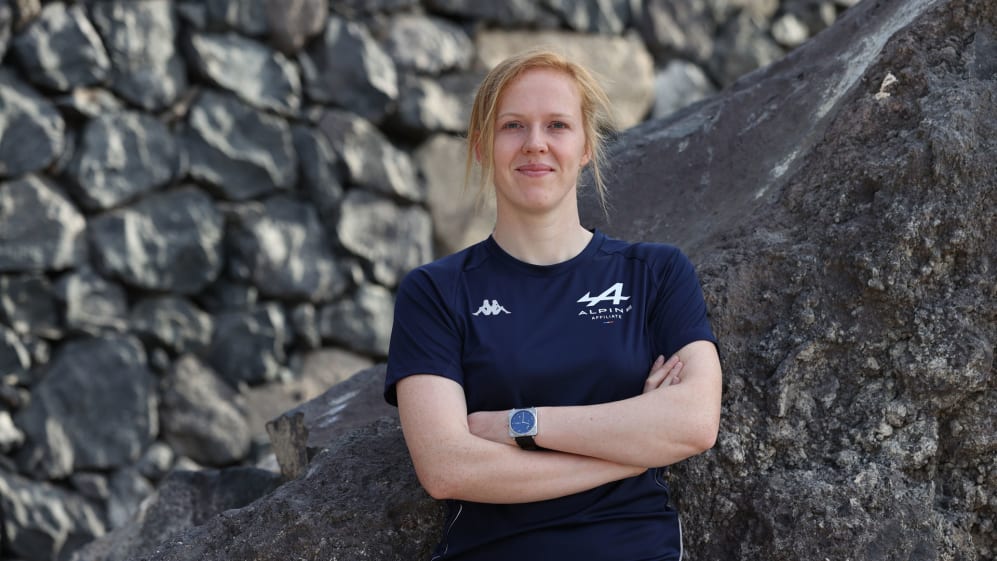 Furthermore, the programme will see Alpine invest in local STEM (Science, Technology, Engineering and Maths) initiatives, including at a grassroots level with educational institutions, to encourage more women to enter the field and pursue it long-term – pairing that with mentoring within every department of Alpine to support women.
Senior personnel will also undergo wide-ranging training to support Rac(H)er and female employees at Alpine – the company underlining that they want to create "equal opportunities for all genders".
GALLERY: Aston Martin's Jessica Hawkins brings Formula 1 to schoolkids in Saudi Arabia
Alpine will work with F1 and the FIA Women in Motorsport Committee, as well as other programmes such as 'Girls on Track', to achieve their aims.
"With Rac(H)er, we want to create a true meritocracy and not just move statistics. We have designed a unique, long-term programme that relies on the commitment of all Alpine employees," said Claire Mesnier, Alpine Human Resources VP.
"The challenge is to encourage reflection within the teams but also to put in place concrete means to move things forward within the company. We commit to doing this in all areas of the company and are leading by example. Fifty percent of the Alpine Management Committee are now female – not because this is a quota but because they are the best in their field of expertise to lead the role and its responsibilities."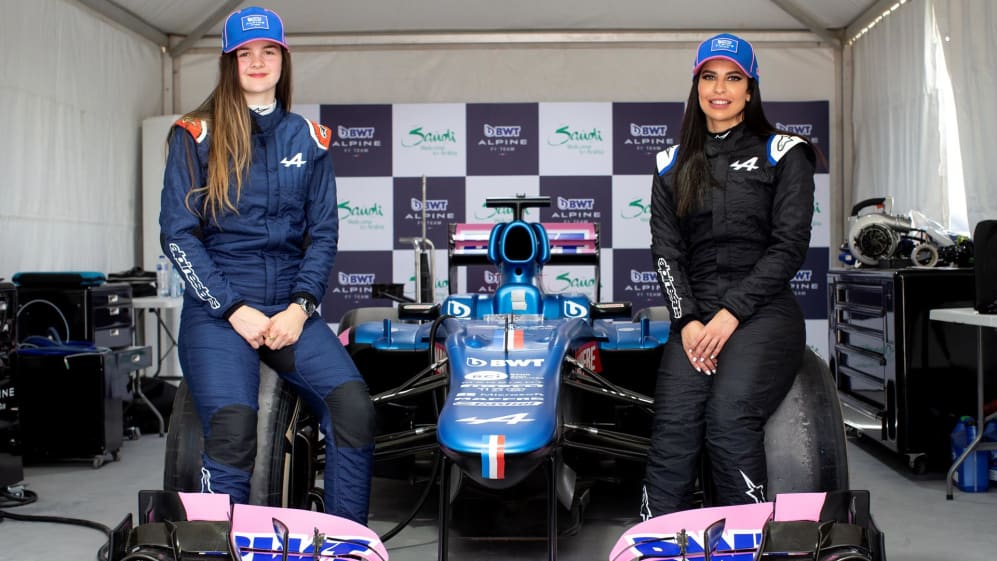 Alpine CEO Laurent Rossi added: "Our role, as a Formula 1 team and a brand of the Renault group, is to commit to making our ecosystem more inclusive and making diversity our strength. We are aware of the need for a profound transformation of both the sport and the industry so that all talents can flourish in the future.
"By launching Rac(H)er, this long-term transformation programme, we hope to be joined by all the players in the sector, because it is only by uniting that we will be able to make real progress. And that would be our real success."
In March, Aseel Al Hamad and Abbi Pulling became the first women to drive a Formula 1 car in Saudi Arabia as part of an Alpine-run demonstration across the Kingdom.
Mercedes launched their own diversity programme, 'Accelerate 25', in 2020 – while McLaren committed to Formula 1's We Race As One initiative with their own alliance that was announced in June 2021.