Alpine complete successful shakedown of A521, despite fog delaying running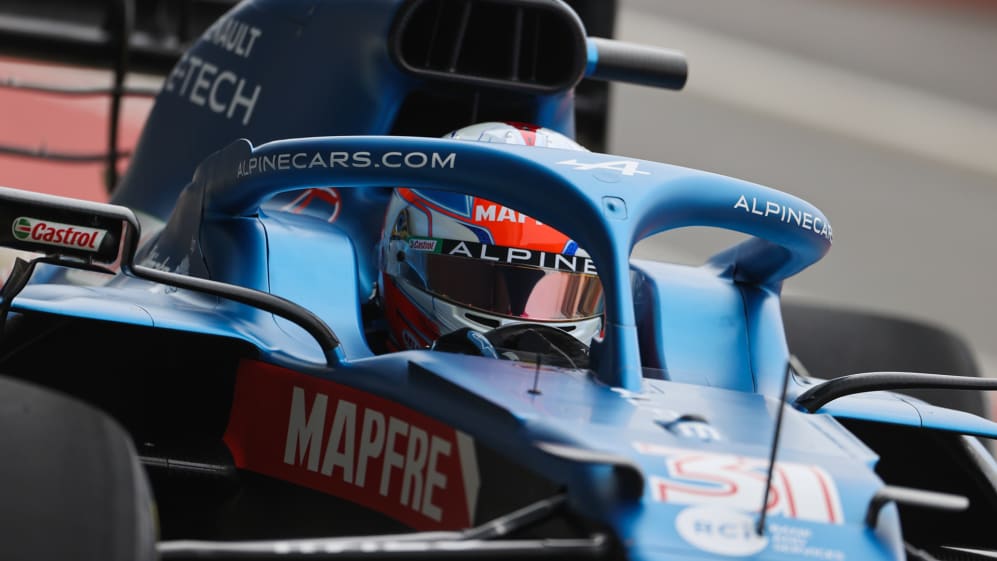 Esteban Ocon completed a 100km filming day shakedown in the brand new Alpine A521 at Silverstone, though heavy fog caused a delay to running on Thursday morning.
Ocon was on hand to unveil the car in a virtual event on Tuesday and fans around the world were enamoured with its stunning paintscheme. Just two days later, the car has hit the track in a pre-season shakedown featuring Ocon – as Fernando Alonso did not take part after a cycling accident in February.
READ MORE: A new look, a new driver line-up, and a new structure – 5 takeaways from Alpine's quirky 2021 launch
"There was a bit of a delay this morning with the fog, but once that cleared, the track was dry and that made the running very enjoyable," said the Frenchman.
"It was a really good fun day today. First of all, it was nice to get in the car again at a track like Silverstone as that's always special. The car felt nice to drive for the first time and we managed to get through our programme as planned."
Oops! Error retrieving Twitter post
Filming day rules say that teams can only run their 2021 car for 100 kilometres, so we'll have to wait until March 12 for pre-season testing to see the A521 again.
"I wish I could drive for more than 100km, but that's the limit, and I leave here with a smile on my face," added Ocon. "We want to take that into Bahrain next week when conditions will be more representative with the race tyres and some heat.
READ MORE: What's underneath that bold new livery? Our first tech take on the Alpine A521
"All in all, it was a very interesting day and I can't wait to discover more about the car. I have to say, I love the new colours. It's the best-looking car on the grid!"
Alonso will join the team in Bahrain for pre-season testing before the Bahrain Grand Prix at the end of March, for which he will return to F1 racing after two years away.
Main image courtesy of Alpine F1 Team Twitter account