Alpine confirm full switch of development focus to all-new 2022 car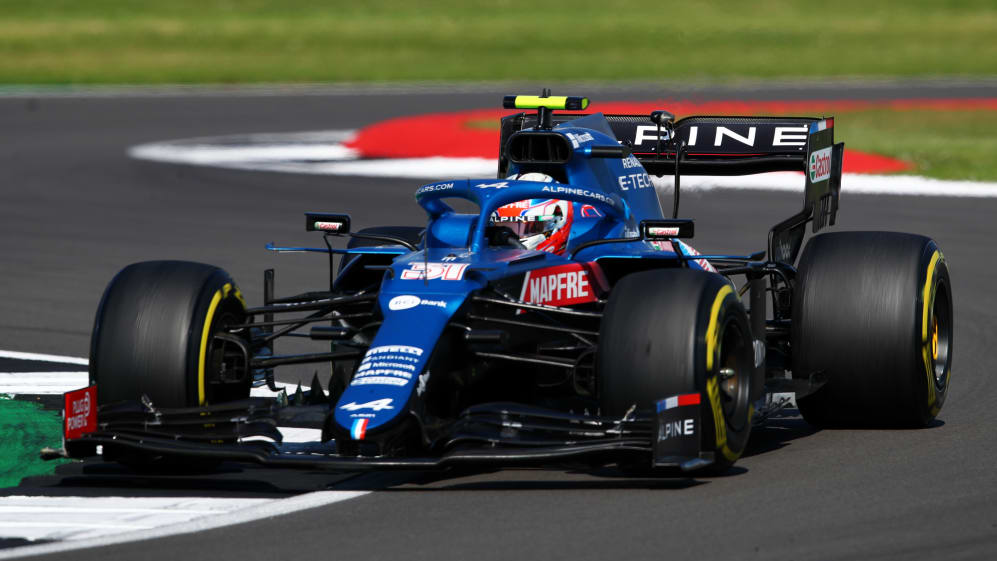 It's always a difficult decision for a Formula 1 team to turn the taps off on development of their current car and switch their 100% focus to the following year, but Alpine Executive Director Marcin Budkowski has revealed ahead of this weekend's Hungarian Grand Prix that the French operation have done just that…
Sweeping new rule changes are coming in next year, with brand new cars (a full-scale model of which broke cover last time out at Silverstone) set to debut with the aim of delivering closer racing – and that means getting the timing right on the development switch is even more critical than usual.
READ MORE: Budkowski says 'impressive' Alonso now back to his best
As F1 heads for its summer break after Hungary, with teams shutting their factories down for a mandatory two weeks, Budkowski said that while a few more parts are still set to come to track, the R&D focus now is on 2022.
"It's been a big push from the start of the season with both Enstone and Viry working hard to develop the car," he said.
"The focus has now switched entirely to 2022 at both factories, meaning there are fewer new parts coming to the track, but the second half of the calendar is a gruelling schedule and everyone in the team looks forward to the two-week break to recharge.
"But, before we can relax, we are aiming for another strong showing and a double points finish in Hungary."
Alpine scored only their third double-points finish of the season at the British Grand Prix and first since round three in Portugal. It moved them to within eight points of Aston Martin and nine of fifth-placed AlphaTauri.
READ MORE: Ferrari have stopped development on current car with focus now 'all on 2022', reveals Mekies
Double world champion Fernando Alonso has now scored for five races on the bounce – with only McLaren's Lando Norris on a better run – while Esteban Ocon returned to the points after four successive non-scores.
"I think Fernando has now silenced for good whoever doubted his return would be a success," said Budkowski. "His speed is still there, and his racecraft is second to none, as we saw once again in both races last Saturday and Sunday.
"He will no doubt continue pushing himself and the team as the season goes on. After two difficult weekends, it was great to see Esteban in good form and a solid weekend allowed him to return to the points. He can now build on this good performance and retrieve his superb early season form."