Alpine drivers revel in 'mega fun' opening day as Alonso returns to Turkey after decade away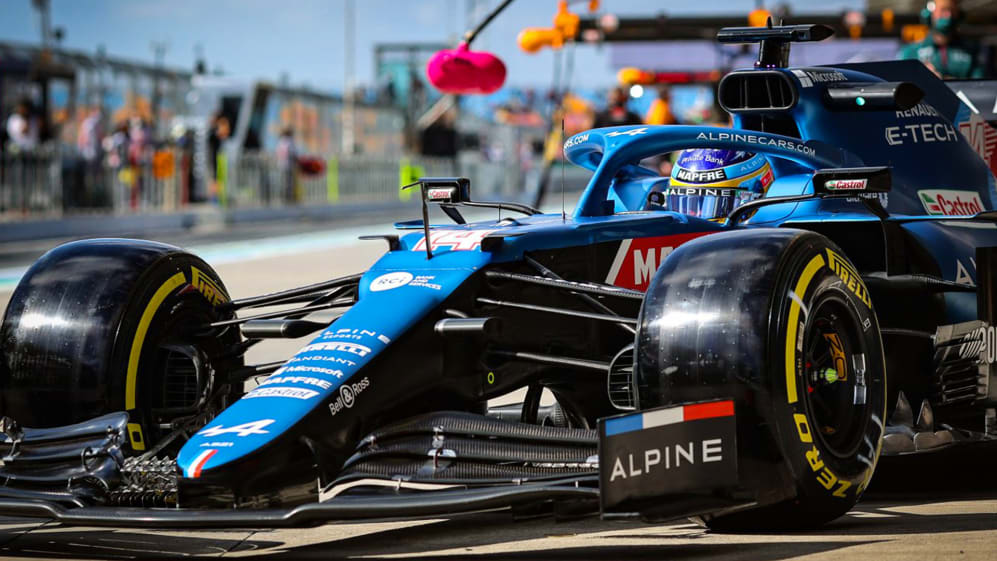 Friday marked Fernando Alonso's first Turkish Grand Prix appearance since 2011. And after a decade away the Alpine driver managed a top 10 finish in both practice sessions – as did team mate Esteban Ocon.
Ocon, who was sixth in FP1 and eighth in FP2, remarked that his sessions at Istanbul Park were vastly more enjoyable than they were in 2020, as the once-slippery track surface has undergone changes, including a water-blasting treatment to make it more grippy.
READ MORE: Hamilton loving 'intense' Istanbul challenge but has 'a lot of work to do on Sunday' after engine change penalty
"Yes, it was mega fun today," he said. "I think… we all were expecting something amazing from this track when we arrived in 2020, and we couldn't really feel this layout and with some grip [now] it really feels great. Amazing fun today, hopefully we can have some more tomorrow.
As for his expectations in qualifying, Ocon added: "We will see, it is only FP2. Of course, I think we understood a lot of things today. We went from being pretty [close to] the top five in FP1 to being in the top 10 in FP2, you know, experiencing a lot of different compounds and stuff. It was quite an interesting day and there is good performance to come from us tomorrow. But we look competitive [with] both cars and that's the good news."
As for Alonso, who took four podiums here from 2005-11, and has never finished outside of the top 10 in Turkey, he felt like he was back in very familiar territory.
"I think it was as I remember in the past so I'm happy that I was not here last year because apparently it was very different, and the timed lap was very different as well. Yes, today was a much more normal feeling; we concentrate on the three compounds of tyres and try to get some answers for the weekend."
FP2 HIGHLIGHTS: Watch as Hamilton sweeps Friday's practice sessions in Turkey
Having finished ninth in FP1 and seventh in the following session, he added: "I think there is always something to come and to find overnight, with all the changes we did. But I think it's going to be more dependent on the weather, and trying to adapt quickly to whatever conditions we find tomorrow. I don't know, Q3 is still the target, and top 10, but let's see tomorrow."
Alpine are on a hot streak in Turkey – sitting fifth on 103 points to AlphaTauri's 84 – as the tricoloured team have scored in every race this season except Bahrain.