Alpine's Budkowski explains leadership split with new Racing Director Brivio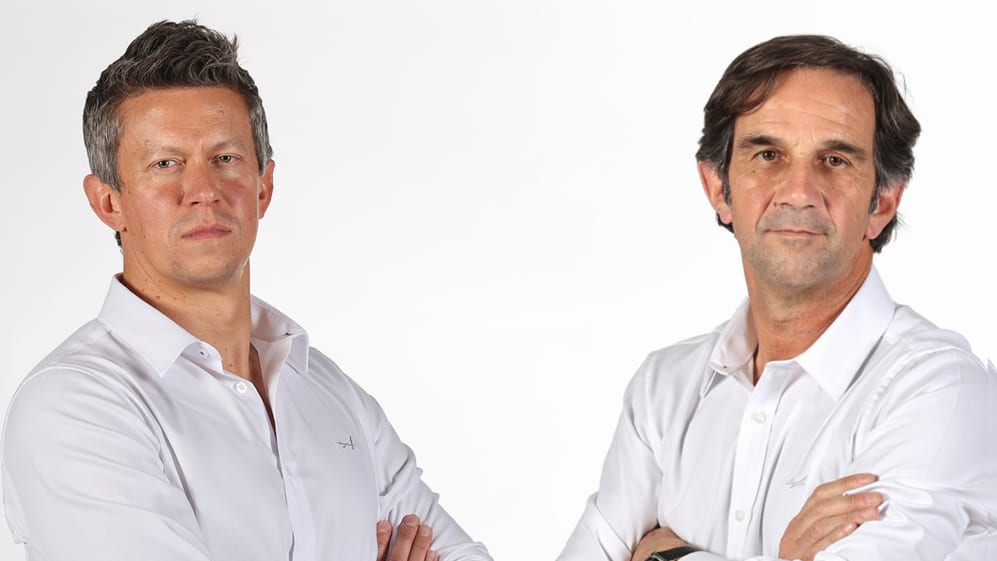 Alpine have a new look leadership team for 2021 with ex-Suzuki MotoGP head Davide Brivio joining the squad as Racing Director, alongside Executive Director Marcin Budkowski and CEO Laurent Rossi. But who exactly is Team Principal this season?
The previous holder of that role, Cyril Abiteboul, departed in a surprising announcement this January, with Alpine bringing in Brivio (main image, right) as from MotoGP championship winners Suzuki.
READ MORE: What's underneath that bold new livery? Our first tech take on the Alpine A521
As a result, the team have deviated from a traditional leadership structure, forgoing a Team Principal role for 2021, with Brivio and Budkowski reporting directly to Alpine CEO Rossi, as Budkowski (main image, left) explained during the launch of Alpine's eye-catching new A521.
"We we went for a slightly different structure than the conventional team structure, but at the end of the day the roles and the responsibilities are clear; we're just calling them a little bit differently," he explained. "We're a French team in the end, we had to put a bit of a French touch in the organization structure as well!"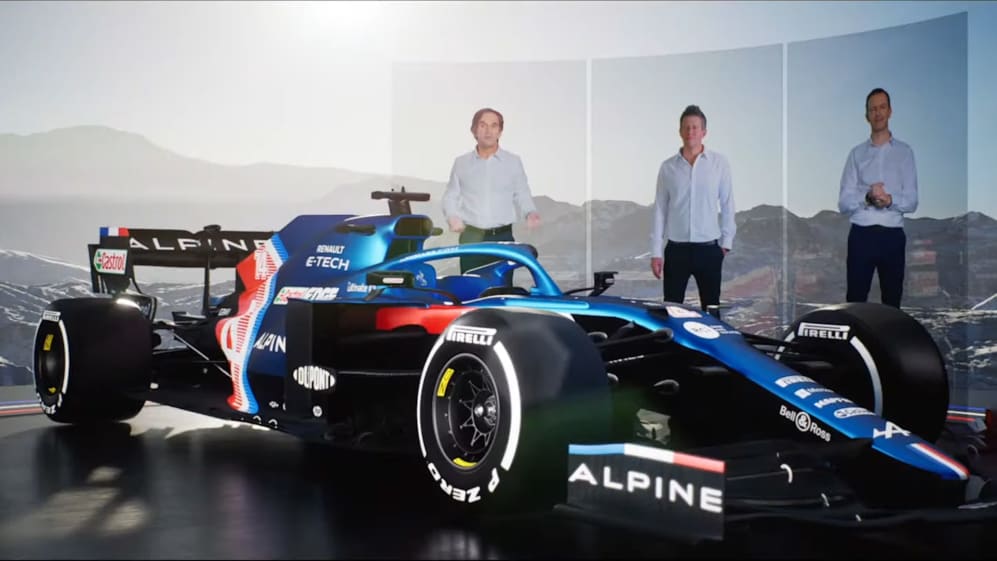 With two management figures sharing similar sounding director roles, Budkowski — who joined Renault as Executive Director in 2017 — explained how his role will differ from Brivio's this season.
"In today's Formula 1, with the complexity of a Formula 1 team, especially one which does chassis and engines, we have a base in the UK, a base in France, there's 23 races, potentially 25 in the future, Covid restrictions, potential quarantines etc… in these conditions managing a team and going to all races is very, very difficult, so for me personally it's great to have Davide on board," he said.
READ MORE: Fans give thumbs up to Alpine's fresh new look after team reveal A521 livery
"Apart from all the skills he brings from his other motorsport experiences, it means I won't have to go to all the races, it means I will probably do the majority of them or start skipping them in the second part of the season. We have someone in Davide who has a lot of trackside experience, a lot of soft skills acquired as a team manager in other categories.
"He knows how to manage drivers, he knows how to motivate them, he knows how to organise a garage, so it's going to be a great contribution to have him there and we can share the role and really make sure we don't leave anything without the attention required," he explained.
Brivio joined Alpine after two decades in the motorcycle championship with success at Yamaha and Suzuki, and will work with a newly rebranded squad that has two-time F1 champion Fernando Alonso and Frenchman Esteban Ocon at the wheel of the blue, red and white A521 this season.
READ MORE: A new look, a new driver line-up, and a new structure – 5 takeaways from Alpine's quirky 2021 launch