Feature
ALTERNATIVE HISTORIES: What if Johnny Herbert hadn't arrived in F1 injured?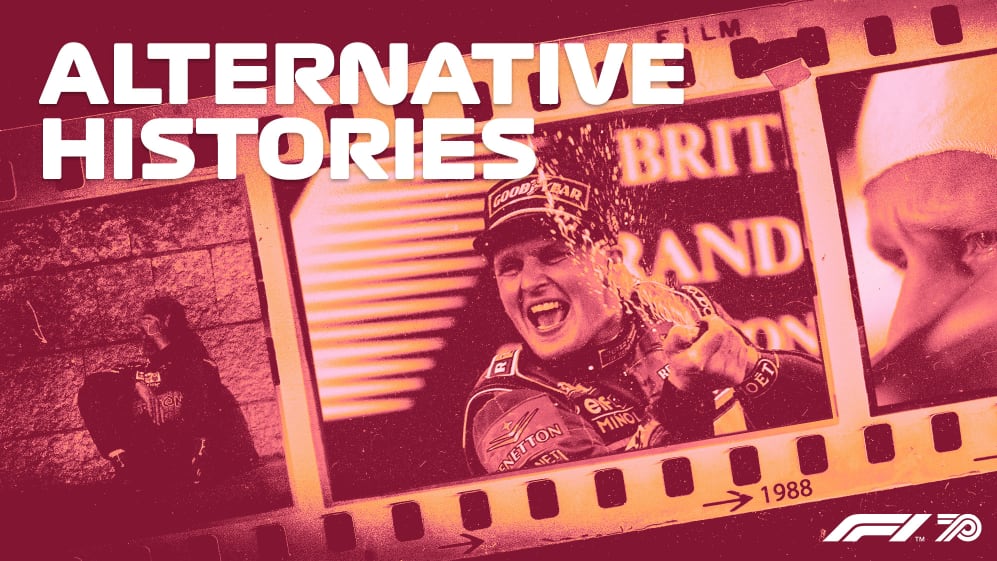 Sport is full of 'what if?' moments – and Formula 1 is no different. In the latest in our series looking back at the moments and decisions that had huge ramifications for the sport and those who participate in it, we ponder what Johnny Herbert might have achieved if he hadn't been badly injured on the verge of reaching F1…
What actually happened
Today, Johnny Herbert is best known to many race fans as that cheeky little chappie on Sky Sports F1, who likes to joke and never stops smiling. Many know that he won three Grands Prix, even that he won Le Mans with Mazda in 1991.
Fewer know what Johnny could have been.
PODCAST: Johnny Herbert on overcoming injury to become an F1 race winner
In 1985 he won the hugely prestigious Formula Ford Festival at Brands Hatch in the unfavoured Quest Racing car. It was the first many had heard of him. The following season he made an impression straight away in Formula 3, and was snapped up for Eddie Jordan's major attack on the British F3 Championship for 1987 – which he duly dominated.
That September he tested for Benetton on Brands Hatch's Indy Circuit.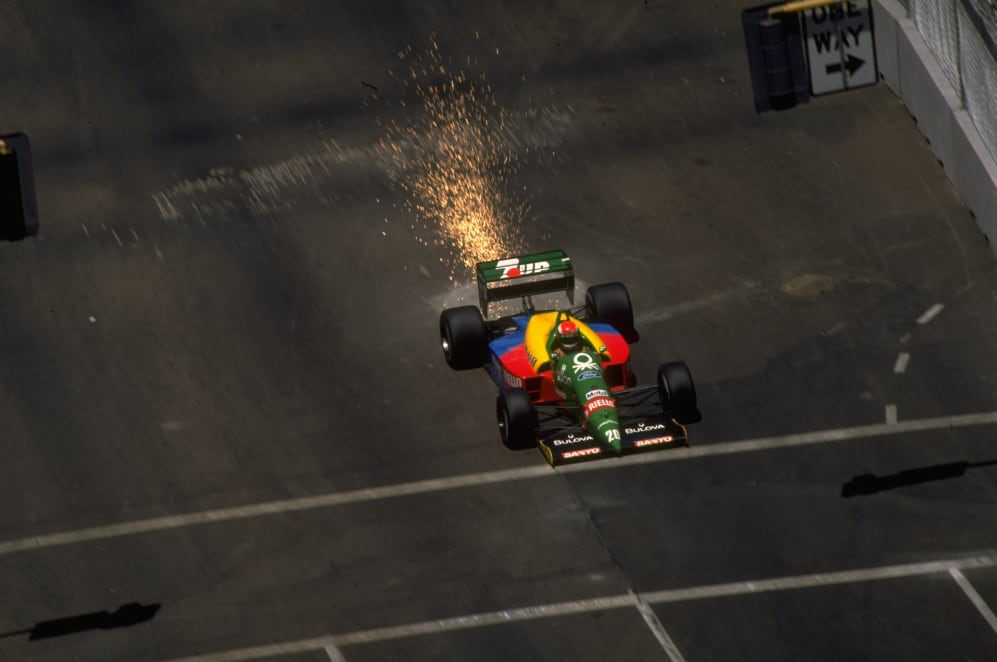 There, he had been so sensationally quick that Nigel Mansell, unused to seeing that car going quite so fast in Thierry Boutsen's hands, pitted his Williams-Honda and demanded to know who was at the wheel. Johnny loved that car and took to it with the easy confidence of a natural.
No question, he was a natural. His sheer speed, allied to his quiet temperament, invited comparisons with Jim Clark from some quarters.
READ MORE ALTERNATIVE HISTORIES: What if Hamilton hadn't joined Mercedes?
Yes, he was talked of that highly.
Mentor Peter Collins, team manager at Benetton, wanted him to race alongside Alessandro Nannini in the F1 team in 1988 but was told by the Benetton family that the 23-year-old should do a year in F3000. That he did and, still with Jordan, he won the opening round in Spain.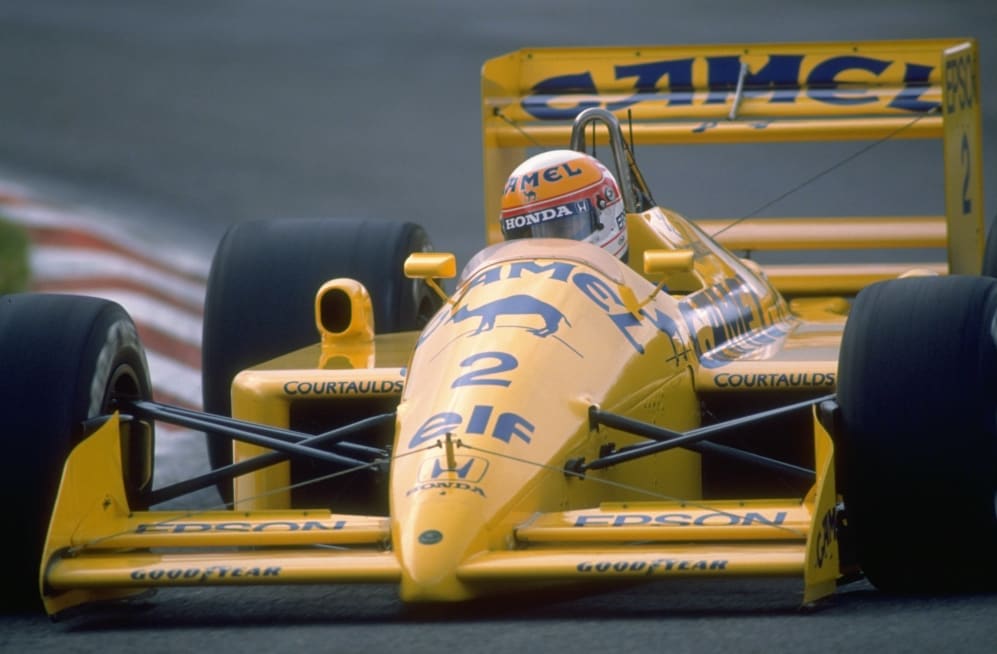 He was back in an F1 car at Monza in the middle of 1988, this time in Nelson Piquet's Lotus 100T. He went so fast, and embarrassed the Brazilian triple champion so much, that the team had to ballast the car with a hefty fuel load to slow him down.
Frank Williams was very interested in him by that summer, and went down to Brands Hatch on August 27th, it was said, with a contract for 1989 in his briefcase.
The racing world, it seemed, was at Herbert's feet. Everything was set for him to become Britain's next great F1 hero. But then fate intervened…
READ MORE ALTERNATIVE HISTORIES: What if Jean Alesi had gone to Williams and not Ferrari?
The 'sliding doors' moment
Typically, Johnny was on pole position for the F3000 race that day, and led until it was stopped after an accident.
At the restart, he bogged down on the sloped side of the grid but just salvaged third place behind Pierluigi Martini and ahead of Gregor Foitek, as team mate Martin Donnelly jumped into the lead.
VOTE: Tell us which classic Grand Prix you want us to stream next Wednesday
On another day, Herbert might have recovered, won the race, signed the contract with Frank Williams.
But the gods had other plans.
On the run out of Surtees and down towards Pilgrim's Drop, Foitek's right front wheel made contact with Herbert's left rear, turning the yellow machine sharply at very high speed into head-on contact with the barriers to their left. It then spun back across the track where it was collected by another car, pushing it into another head-on contact with the opposite barrier.
Herbert's now-exposed feet were grievously injured as the multiple-car carnage brought out the red flag.
The threat of amputation was the immediate fear.
As that receded, Herbert miraculously turned his attention back to F1, and thanks to the faith of mentor Peter Collins at Benetton a seat was kept for him for 1989.
On his debut in Brazil, still limping badly after a brutally painful recovery, Johnny brought his Benetton home fourth. He was just 10.5s behind Mansell's winning Ferrari, 2.6s adrift of Alain Prost's McLaren in second place, and 1.1s behind Mauricio Gugelmin's Leyton House. Team leader Alessandro Nannini was sixth, 7.7s behind him…
READ MORE: The inside story of Stewart GP's fairytale '99 victory with Johnny Herbert at the wheel
The alternative reality
But what if Johnny hadn't crashed that fateful day at Brands Hatch, and been left with ankle injuries so bad that even 20 years later he was seriously considering the option of prosthetics to ease the continual pain?
He would almost certainly have won that F3000 title, but in any case had he signed for Williams he would have been in on the ground floor when Renault took their powerful new V10 to Didcot.
READ MORE: Exploring the technological wizardry behind Williams' legendary FW15C
Given how fast he drove Thierry Boutsen's Benetton, it's inconceivable that a fit Herbert wouldn't have been faster too in the Williams FW13 that the Belgian also drove.
He was 24 at the start of the 1989 season, in which case he could easily have led Frank's team until Renault withdrew at the end of 1997. That would have seen him driving the FW13, then Adrian Newey's Williams FW14, FW14B, FW15, FW16, FW17 and FW19 designs.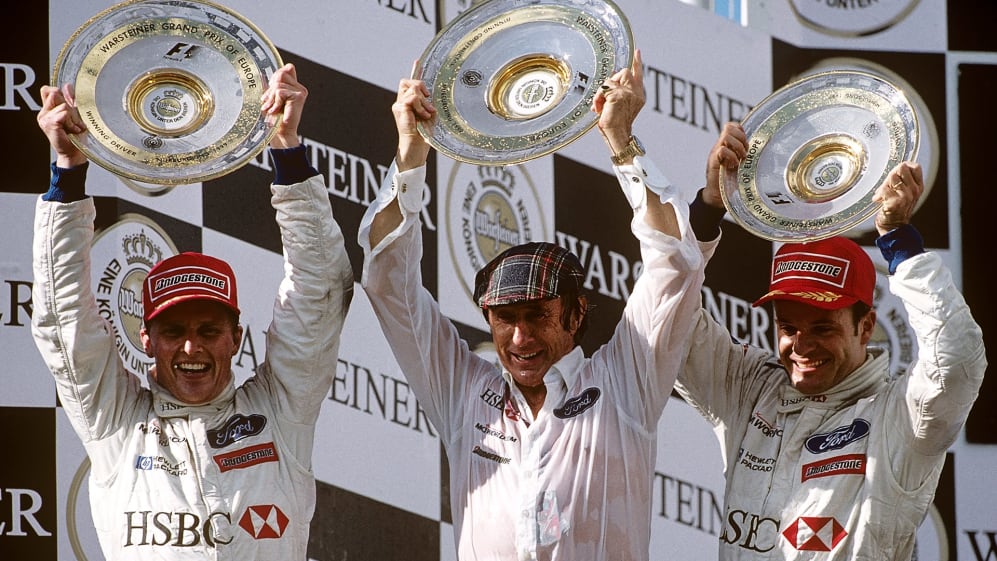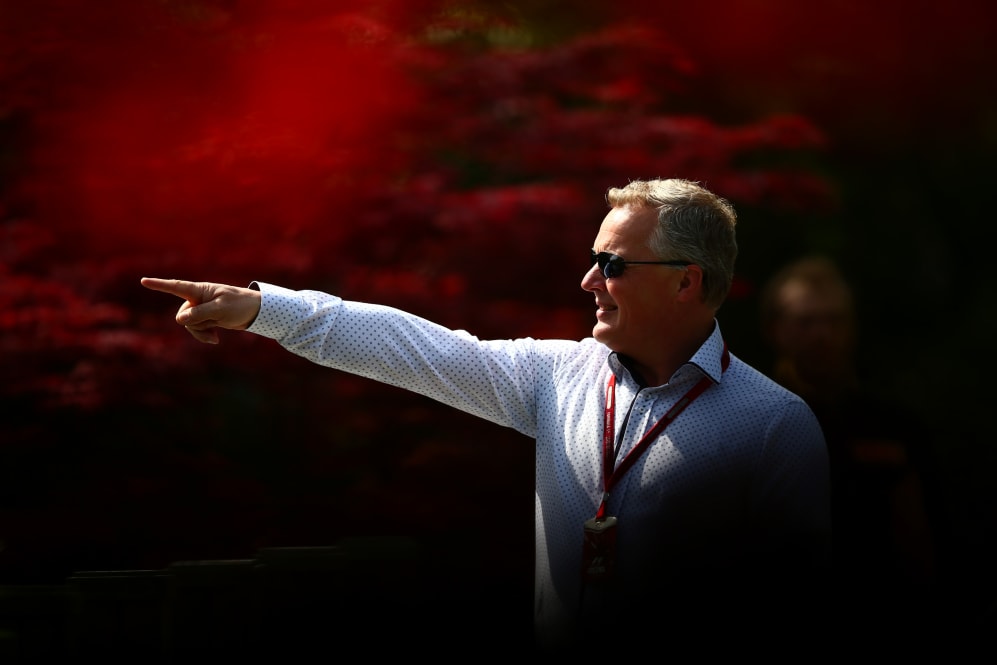 Even with his injuries – he struggled in particular with the articulation of his damaged ankles and couldn't brake hard enough on tighter tracks – he still went on to become a multiple race winner, driving 160 Grands Prix for Benetton, Sauber, Stewart, Jaguar and Lotus.
Today he is massively popular with fans whether colour commentating, joking around with Damon Hill, or falling off a hoverboard.
But had fate been kinder, they may have been cheering him not for his entertainment value (and, in the cases of those who know of his painful past, his raw but understated courage) but out of respect for the multiple world championships he had won.