Feature
ANALYSIS: What does AlphaTauri's switch from Red Bull's 'junior' to 'sister' team actually mean?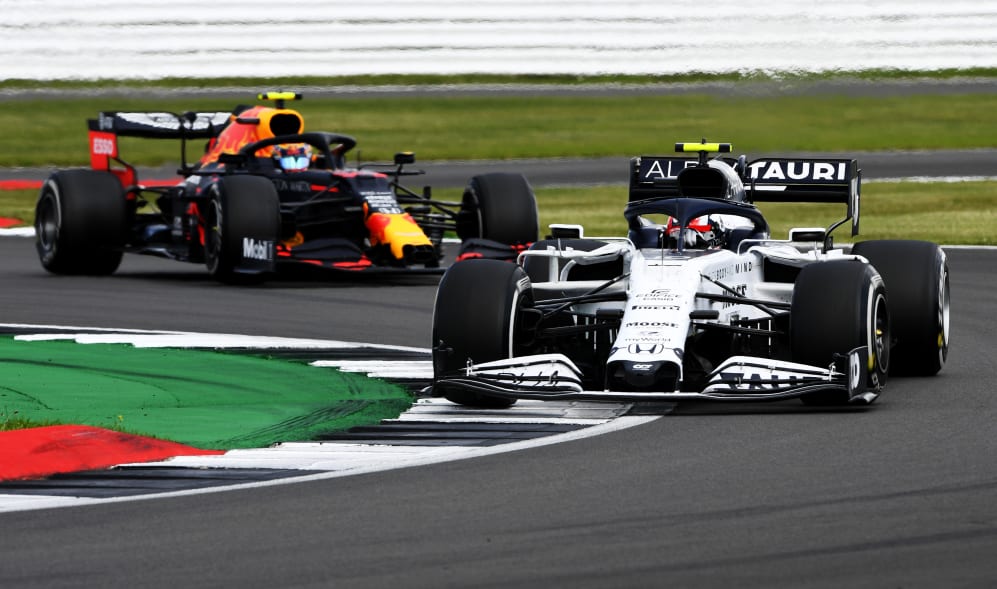 In Mugello, Red Bull Team Principal Christian Horner said AlphaTauri is "now a sister team rather than a junior team" to Red Bull Racing. It's an interesting choice of words and points to a change in the way the two operations, owned by energy drinks magnate Dietrick Mateschitz, will co-exist going forwards…
How have Red Bull and AlphaTauri traditionally operated?
Mateschitz purchased the Minardi team and rebranded it Toro Rosso ahead of the 2006 season, to create a school for promising drivers from their Red Bull Junior Team to prove they had what it takes to drive the senior Red Bull F1 squad.
The strategy has proved hugely successful. Sebastian Vettel came through and guided them to four drivers' and four constructors' championships. Daniel Ricciardo and Max Verstappen followed with 16 victories for Red Bull between them, and Pierre Gasly - though at AlphaTauri - is now a race winner too.
READ MORE: F1's latest race-winning car is AlphaTauri's AT01 – but how similar is it to the 2019 Red Bull?
Initially, Red Bull and Toro Rosso had a very close relationship, the latter essentially using the previous year's Red Bull (which was then permitted), before becoming a true constructor in 2010. However, in recent years, they have moved back towards a closer relationship, for both performance and cost-saving reasons.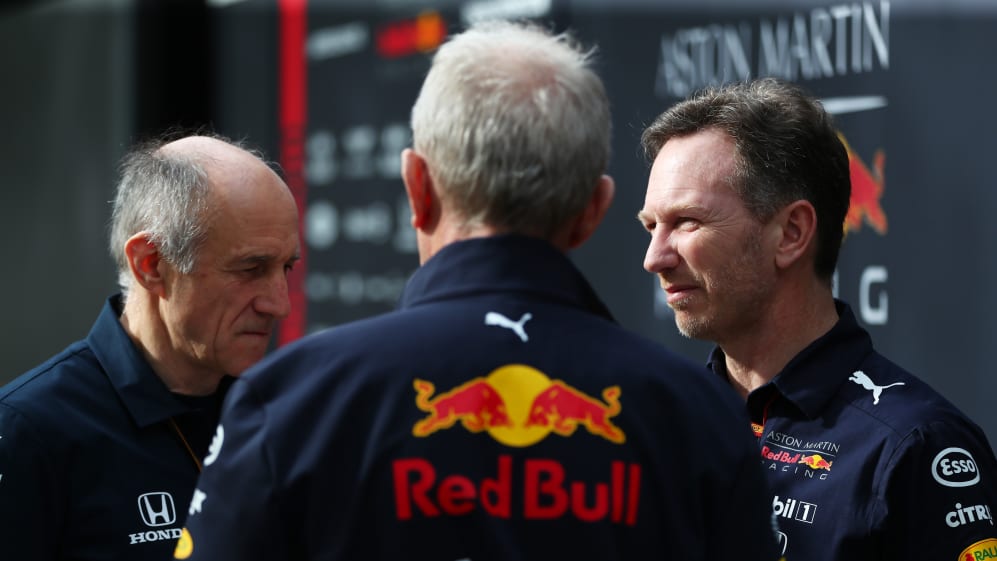 What is changing?
Toro Rosso taking on Honda as an engine supplier, as a test bed for Red Bull, was the first sign that plans were afoot to change the team's dynamic.
READ MORE: Gasly says Monza win has given him 'big boost' as he reveals hopes to emulate Vettel achievements
They instantly built a good relationship, and when Red Bull took on Honda, there was no demotion for Faenza-based team. They had the same arrangement with Honda, while the rear-end of the car – including gearbox, associated hydraulics and electronics – comes from last year's Red Bull.
The closer relationship continued with the front suspension coming from the RB15, too, and the collaboration with Red Bull Advanced Technologies – the development arm of Red Bull's F1 arm – extends to the fuel system, brake system and steering.
The rebrand as AlphaTauri for this season was a move away from Toro Rosso, which had that youthful connotation, too. "Obviously AlphaTauri is a rebranded team for this year," said Horner. "Their aspirations are beyond where Toro Rosso's were."
READ MORE: I'm ready for second Red Bull chance after Monza win, says Gasly
In light of very challenging financial conditions, particularly given the strain created by the Covid-19 pandemic, sharing resources where possible for efficiency is key.
"The team has grown up in the last years, in that we show better performance, the cars are more reliable, the co-operation with Red Bull Technology is very positive and all the synergy process brings us a lot of advantages, everything within the regulations," added AlphaTauri boss Franz Tost.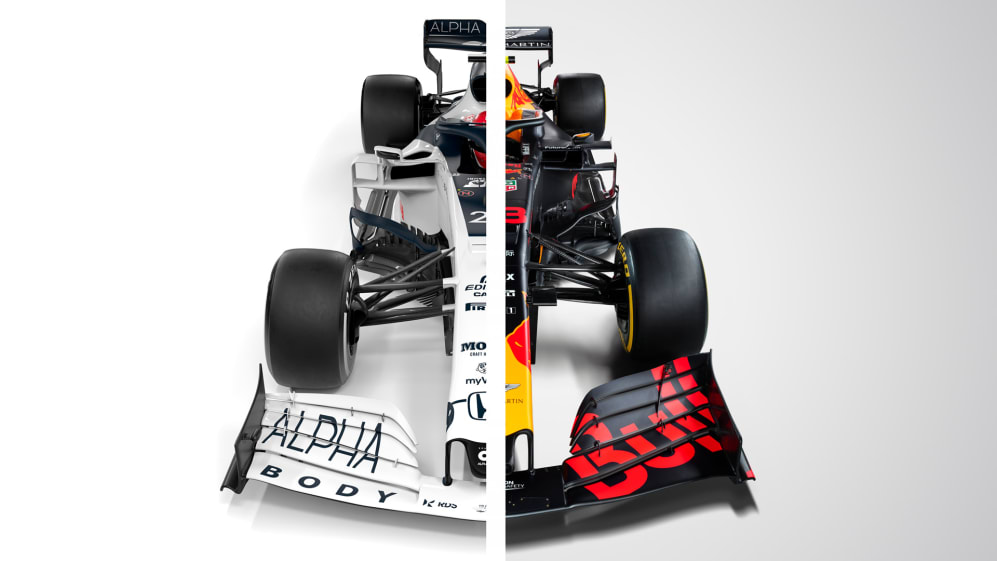 What are the next steps?
AlphaTauri will have access to Red Bull's windtunnel in Bedford from next season. This has been possible with the introduction of Aerodynamic Testing Restrictions for 2021. The amount of windtunnel time is being reduced, which means there will be extra capacity in the Bedford tunnel, allowing AlphaTauri - who currently use a different tunnel in Bicester - to take advantage.
It's significant as they are currently the only team using a 50% windtunnel model – the rest of the grid use 60%. With the new access, the quality of the data delivered from AlphaTauri's development should be considerably more reliable.
"[Using the 60% wind tunnel will] obviously bring us an advantage because you can make much more valid measurements and the rest is not a synergy process, we did it already in the last years quite successfully, it was saving money and improving the performance, because Red Bull Technology at a very high level from a technical standard," said Tost.
READ MORE: Tost praises 'fantastic' race from Gasly - but scotches talk of imminent Red Bull return
There was agreement between teams as to what is and isn't allowed with regards collaboration, in light of the awkward situation created by Racing Point's brake ducts. That clarification, combined with AlphaTauri's new trajectory, is timely given 2022 will see a reset with radically different-looking f1 racing cars.
"Obviously the regulations have been clarified very recently as to what is permitted and what isn't and it doesn't fundamentally change anything that we've been doing with AlphaTauri apart from the fact that we start co-sharing the wind tunnel which makes a great deal of sense," said Horner.
READ MORE: 'I was sideways in every corner' – thrilled Gasly explains how he fended off Sainz to seal Monza win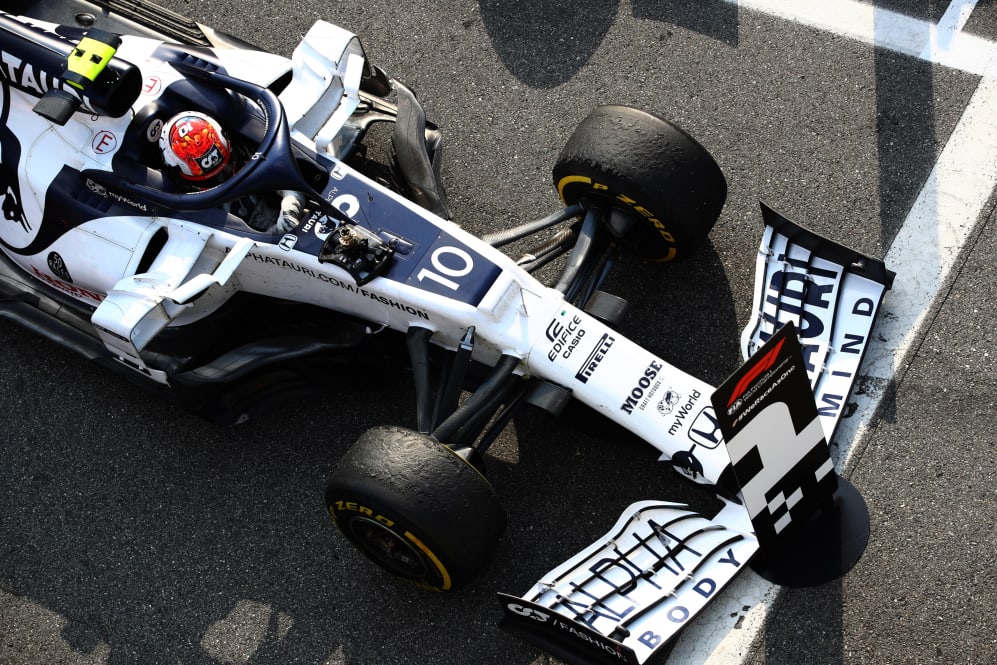 "So the tools that we're using, within the models, the model size, AlphaTauri will be utilising the same equipment, the same tunnel and of course hopefully that will be helpful for them in their development, particularly with the 2022 car being such a significant regulation change.
"So I think the regulations are now clear, the grey zones have been taken out in terms of what is and isn't allowed and hopefully AlphaTauri will certainly benefit from that."
Will AlphaTauri be a Red Bull clone?
No. While many of the components underneath the skin will be of Red Bull origin – in much the same way Haas takes parts from Ferrari – from the outside, the AlphaTauri should look different.
READ MORE: Red Bull to give Albon 'best opportunity' to retain his seat, not planning Gasly swap
The aerodynamic surfaces must be designed and developed by a team themselves, so you'll almost certainly see differences visually. Crucially, the externals should look more refined, as the team benefits from the cost-savings – that allow budget to be diverted into design and development – and the better quality data generated from the new windtunnel.
Tost has long harboured ambitions of finishing fifth in the constructors' championship. Continue on this path – and take advantage of opportunities like Monza where they snatched victory – and achieving that ambition may become reality sooner rather than later.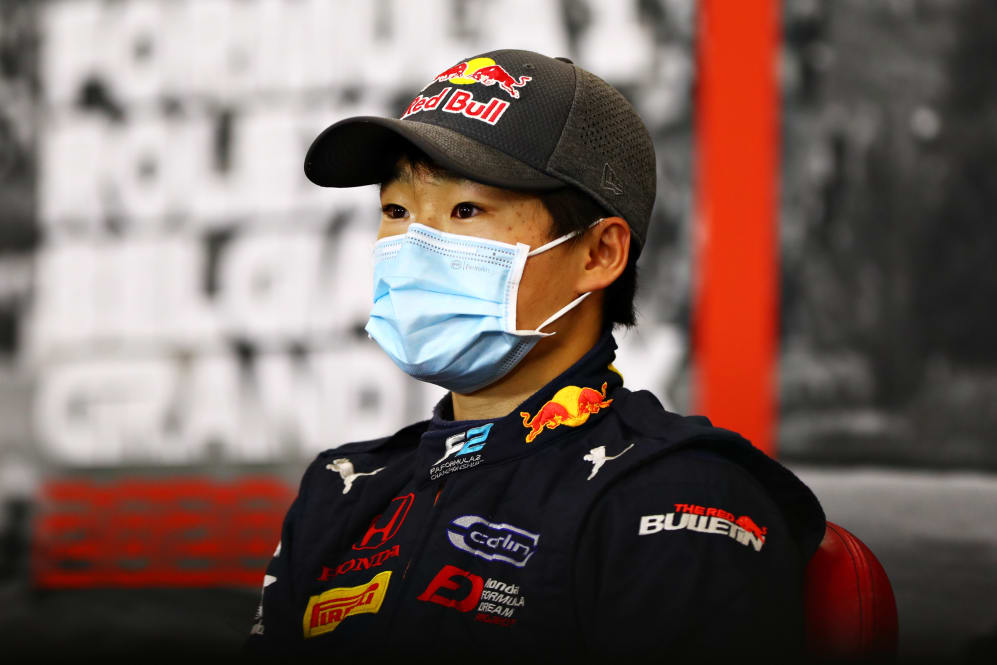 What about the driver philosophy?
AlphaTauri are currently running the most experienced line-up they have ever had in Pierre Gasly and Daniil Kvyat – but that doesn't mean they are moving away from blooding young drivers.
Despite the change from junior to sister team, their focus remains on providing a testing ground – tutored by Tost – for Red Bull to bring youth through.
It's unlikely AlphaTauri will make a decision on their final driver line-up until November at the earliest and it remains unclear whether any of the junior team will be strong enough to acquire the required super licence points to make the step up.
Red Bull are evaluating Honda-backed Yuki Tsunoda, who is currently sixth in the F2 championship, with the 20-year-old set to drive for AlphaTauri in the end-of-season Abu Dhabi test.
However the Japanese racer needs a top-three finish in the standings to score enough super licence points to race in F1. As it stands, sticking with the same line-up for 2021 is the most likely option.