Gasly says Monza win has given him 'big boost' as he reveals hopes to emulate Vettel achievements
AlphaTauri's Pierre Gasly has revealed the sensations he felt while driving to his maiden Formula 1 win at the 2020 Italian Grand Prix – while admitting that becoming just the second driver ever to take victory for Toro Rosso/AlphaTauri had left him wanting to emulate the achievements of the other driver to manage that accomplishment, Sebastian Vettel.
A Safety Car, a red flag and a penalty for Lewis Hamilton at Monza conspired to create the conditions that allowed Gasly to hold off McLaren's Carlos Sainz and score his first F1 win, with Gasly revealing after the race that he'd been congratulated by everyone from footballers to French president Emmanuel Macron.
READ MORE: 'The stars aligned and he took the opportunity' – Gasly's fellow drivers hail his maiden victory
And ahead of the Tuscan Grand Prix at Mugello, the Frenchman explained how surprised he'd been not to have been fazed by leading a Grand Prix for the first time.
"I was really happy to be in that fight with Carlos, with the McLaren," he said. "I must say I thought that Bottas with the Mercedes, with such a big edge in quali, they would come back and probably be on for the win and we'd have to settle for second or third at some point, but quite quickly, I saw he wasn't making so much ground and we had out opportunity and it kind of reminded me of the old times fighting with Carlos in the younger series, and it was a pretty nice feeling.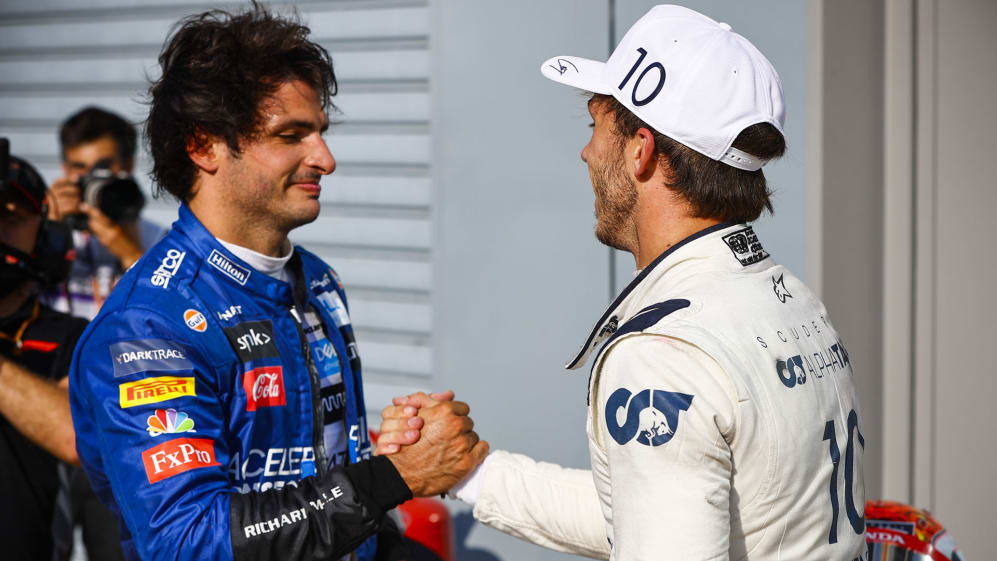 "I was surprised how great it felt, the first lap after Lewis pitted [for his penalty]," Gasly added. "I was in the lead and I still remember, I just went out of Ascari on that first lap and I thought, 'Okay, now I have the best position', and I missed that feeling of leading the race and just focusing on purely each corner at a time, driving lap by lap and really squeezing everything out from the car.
"Not chasing anyone in front of you and trying to find a gap to make the move. This was the best position ever, and I kind of missed that. I felt like after that, I wasn't even really paying attention to Carlos behind, because it's out of my control.
"I knew he was fast, I just thought, 'Okay, take one corner at a time, every lap as a qualifying lap and try to be as fast as you can and we'll see what we can do from this race.' But I wasn't too stressed, I just tried to deliver the best of myself and put the fastest laps possible till the end."
FORM GUIDE: Who's best-placed to take advantage of the new-for-F1 Mugello track?
Gasly's victory, in the face of Alex Albon's continued struggles in the second Red Bull, naturally raised the question in the aftermath of the Italian Grand Prix on whether a return to the senior team could be on the cards for Gasly, after his demotion in 2019.
But while Gasly said he wasn't thinking too far ahead, he did reveal that he was pleased to have joined four-time champion Sebastian Vettel, who called to congratulate him on the Monday after the race, in a unique club of just two drivers who have now won races for Toro Rosso/AlphaTauri – with Gasly hoping that that achievement proved to be a good omen for his future.
"On what it's going to change for the future, at the moment… I didn't discuss anything with [Red Bull]," said Gasly.
"I think [your first F1 win is] always a big boost. Obviously winning in lower series is something, but then winning in F1, which is the pinnacle of motorsport is another thing… [and] my personal target is to fight for podiums on a more regular basis, and wins and championships if possible, so I will always try and be in the fastest car.
READ MORE: I'm ready for second Red Bull chance after Monza win, says Gasly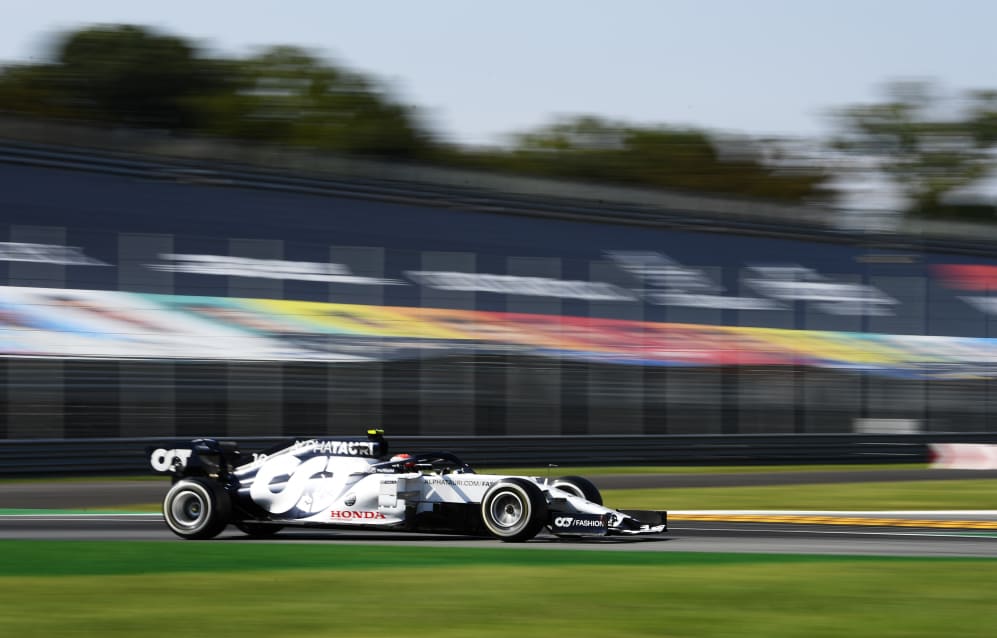 "Obviously in Toro Rosso, as Seb mentioned to me on Monday when he called me, we're the only two to have won with this team; he won in 2008 and went on with Red Bull to win four world championships, as we know, and I'm really happy to have joined him in this winners' club for this team.
"We will see what opportunities there will be in the future, but at the moment, I just want to take this time to celebrate with AlphaTauri, with this team, and we still have many more races to go until the end of the year, and we need to make sure we perform at a very high level and the focus is on that at the moment."
Gasly goes into this weekend's Tuscan Grand Prix at Mugello P8 in the drivers' standings, just two points behind Ferrari's Charles Leclerc.