I'm ready for second Red Bull chance after Monza win, says Gasly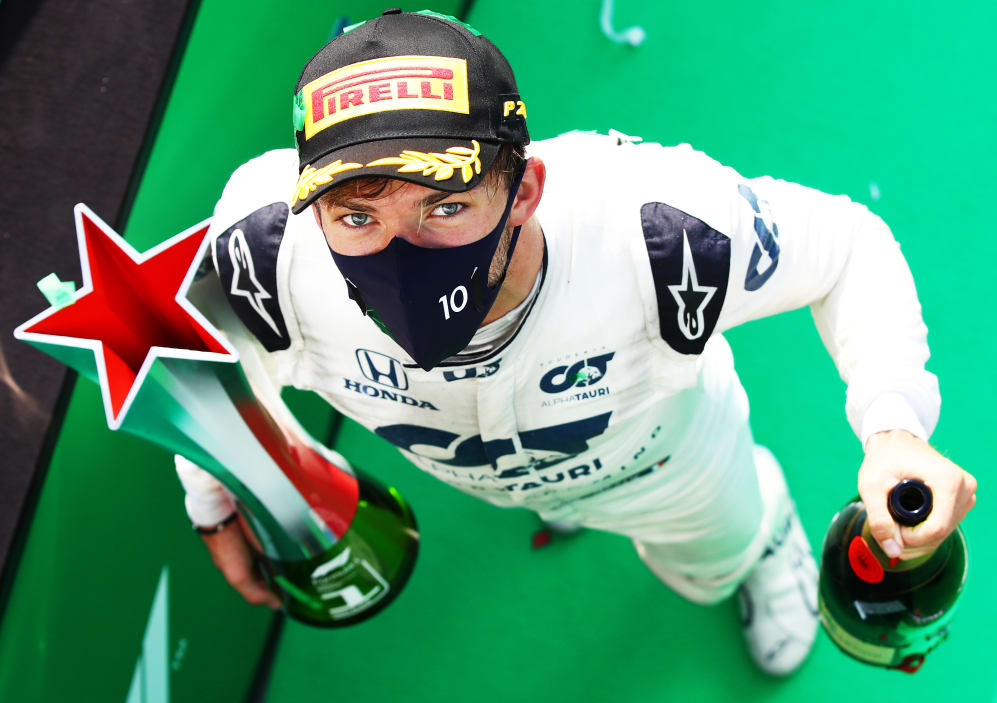 Pierre Gasly became the newest – and one of the most unexpected – Grand Prix winners on Sunday when he took an incredible victory in the Italian Grand Prix. And with his race suit still drenched in champagne, he was already getting questions about whether he would soon be called back up to the senior Red Bull team...
In a rollercoaster couple of seasons, Gasly was called up to Toro Rosso – now AlphaTauri – in place of Daniil Kvyat for the 2017 Malaysian Grand Prix. He then stepped up to Red Bull to replace Daniel Ricciardo for 2019 – but it was an unhappy spell and he lasted until just mid-season before he was demoted back to Toro Rosso, ahead of the Belgian Grand Prix.
READ MORE: 'The stars aligned and he took the opportunity' – Gasly's fellow drivers hail his maiden victory
But now after securing his maiden F1 podium at Brazil 2019 and then his first win in a stunning Italian Grand Prix last weekend, Gasly was asked the inevitable question: is he ready to step back up to the senior team and return to Red Bull?
"I think I'm ready but as I said, it's not up to me to make that call," he said. "The only thing I've done since they moved me back to Toro Rosso has been just to focus on myself and just show what I can do."
"Obviously I guess the strong results should be rewarded with something but we will see what happens. At the moment it's not something I really want to think about. I just want to enjoy this moment, because it's my first win in F1 and I will have time to think about this [a potential move] later."
READ MORE: The Ross Brawn column: Brilliant Italian GP showed why reverse grid races are worth considering again
Gasly is the second driver to have won a race for the Faenza-based team, after Sebastian Vettel took victory in the 2008 Italian Grand Prix at Monza, when the squad was called Toro Rosso. And the Frenchman said he thinks he's been in good form since he returned to the team late last year.
"When I get the right tools in my hand I'm really happy that the performance we've shown – and I'm not only talking about Brazil but I think generally, we've been pretty strong most of the time. We've had some really strong qualifying [performances], really strong races since.