Feature
ANALYSIS: Why did Renault withdraw their Racing Point protest appeal?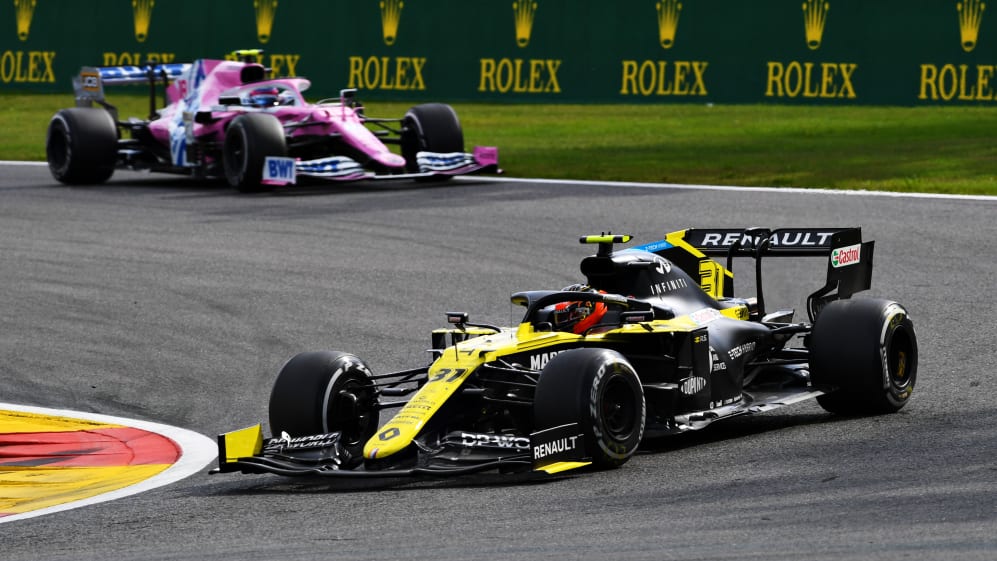 On the eve of the Belgian Grand Prix, Renault moved to the top of the news agenda when they revealed they no longer wanted to appeal the stewards' verdict on Racing Point's controversial brake ducts. But, having come this far, why pull out now?
Formula1.com's Senior Writer Lawrence Barretto looks at the background to what has become one of the biggest stories of the 2020 season – and it all means for Renault, Racing Point, and Ferrari...
Renault got what they really want
Renault do not have a budget to match rivals Mercedes, Ferrari and Red Bull, but it remains healthy and one which they feel should be substantial enough to competing at the sharp end of Formula 1.
However, in wishing to compete as a pure constructor – producing everything from the chassis to the engine in house – the challenge Renault face is greater than a team that takes the Racing Point approach, following the philosophy of last year's championship winning car at a fraction of the cost.
When that team then starts beating them on track, it's a bitter pill for Renault to take. They can accept being beaten by a constructor, but not one whom they believe are taking advantage of an ambiguity in the rules and moving away from what they feel should be the core values of the sport.
So at the heart of the protest against Racing Point's brake ducts – in which they were successful – was an agreement from F1's rulemakers that copying in this way would be outlawed.
READ MORE: FIA to amend 2021 regulations to prevent car copying, following Racing Point case
"It's a complex matter, but if I try to summarise it in the best way," said Renault team boss Cyril Abiteboul when we spoke. "Our intention in that matter has always been that F1 stays true to what we believe – a championship of constructors, where every team should be independent and be able to develop its own aero philosophy.
READ MORE: What happens now after Renault's request to withdraw Racing Point appeal?
"We have received guarantees it will be a case, with changes to the sporting and technical regulations. It won't happene just now but we know it's going to happen in the future. It's for that reason we want to focus on the racing, focus on the championship, and leave the controversy behind."
Assurances have been given by the FIA
The guarantees Abiteboul speaks of were the fruit of discussions that have accelerated from the moment Renault put in the protest. Sure, they wanted to win – and they did, with Racing Point financially penalised as well as suffering a points penalty – but what they really wanted was clarity.
Since then, there have been multiple meetings between the teams, the FIA and F1 to discuss adjusting the wording of the regulations. As is often the case, teams, including Renault, have worked with the stakeholders to develop the texts, in the interest of absolute clarity going forwards.
The 2021 Sporting and Technical Regulations haven't been redrafted officially yet and it will be some time before they all vote on the changes – but it is widely expected this will happen in the next few months and it is believed Renault have had enough assurances that the changes will be to their satisfaction.
Included in those assurances is that copying in the way Racing Point have done will not be allowed, while there will be further clarification on collaboration. One of Renault's areas of concern, it is believed, is that they would be against a situation where AlphaTauri run what is essentially a Red Bull while Haas could come to a similar arrangement with Ferrari, though admittedly right now, such a move is unlikely give their form.
READ MORE: 'We need to clear our name' – Racing Point explain RP20 penalty appeal
Incidentally, while those assurances were enough for Renault to withdraw their appeal, they are currently not enough for Ferrari, who are not dropping theirs. I understand this is because they want to see the text in black and white and enshrined in the regulations before they ease the pressure. Racing Point, meanwhile, are continuing, because they want clear their name and have the penalty revoked.
Renault are playing the long game
In dropping the appeal, Renault may have lost the battle but they have achieved something more important.
Significantly, this approach suggests Renault are in F1 for the long haul, with new CEO Luca de Meo supportive of the F1 project. It's a big statement as there have been question marks in recent years over whether the French manufacturer would stick it out after a challenging start to their latest F1 works operation.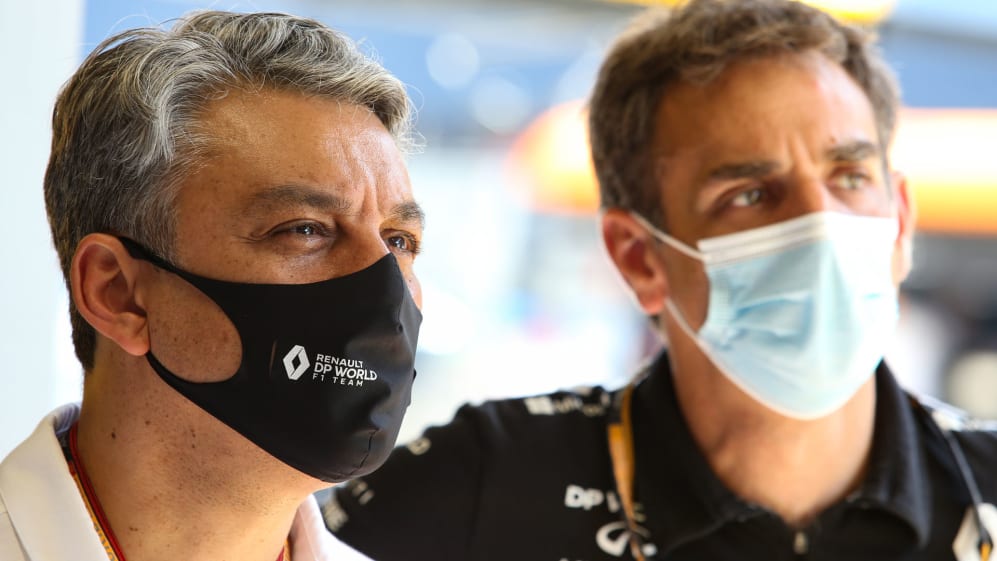 There remains frustration that Racing Point will be able to continue to use the brake ducts which have been deemed illegal through this year and into next year – but there is a pragmatic acceptance that given the deed has been done and you can't forget what you've learned, there is not a lot that can be done.
So Renault will take the pain this year – and next, knowing they face a steep challenge to beat Racing Point in the constructors' championship, which means they will get a smaller slice of the commercial revenues. But the board, led by De Meo, have backed Abiteboul and this approach to the protest.
READ MORE: 'Angry' Racing Point owner Lawrence Stroll says he's 'appalled' with rivals as he hits out at accusations of cheating
That means they will accept this year and next will be tougher – but when it comes to the reset in 2022, there can be no excuses. Renault must make a step up, on what should be a more level playing field with less collaboration between teams.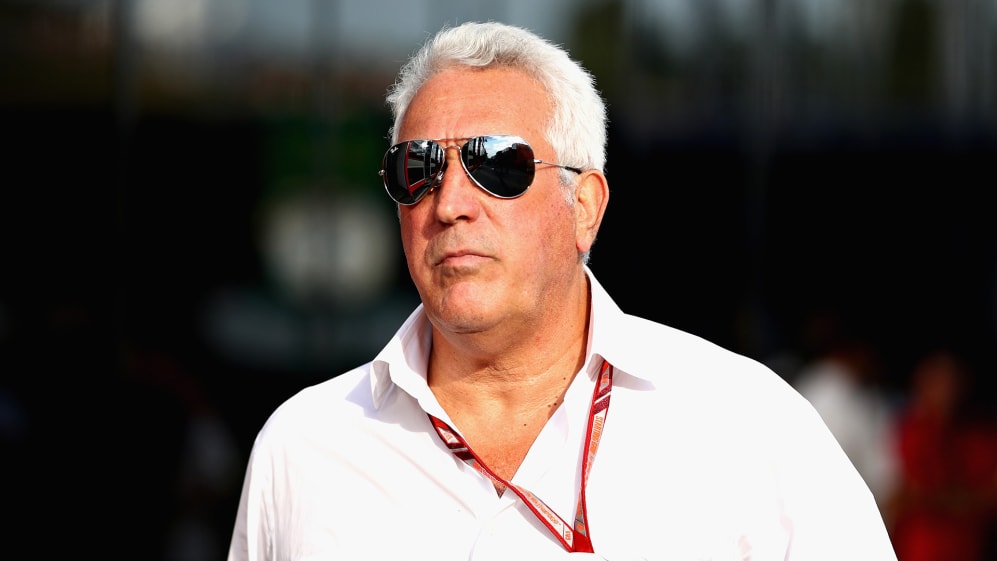 Dropping the appeal also stops Renault getting into a spending war on the legal front with Racing Point. It's clear that billionaire Lawrence Stroll has the funds available to secure the very best legal representation, who have been present from the moment the meetings with the stewards began.
READ MORE: 'Angry' Racing Point owner Lawrence Stroll says he's 'appalled' with rivals as he hits out at accusations of cheating
Stroll believes he has done no wrong and is willing to provide the resources needed to defend his team. And of course by going to the International Court of Appeal, anything could happen. The penalty could be increased, reduced or removed altogether.
It's also not in the interests of Renault to get into a public battle with Mercedes and Aston Martin (which will be the name above the Racing Point door from January 1 2021), particularly from a brand perspective on the road car side.
So while they have pulled away, it many ways, they have already won.