'The controversy should be put behind us' – Renault withdraw appeal against Racing Point ruling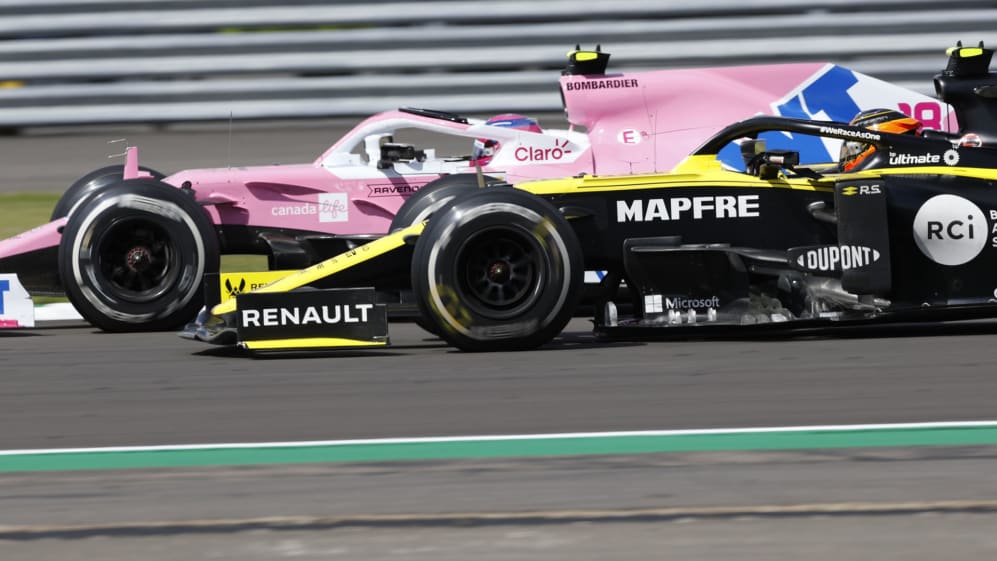 Renault have announced their decision to withdraw an appeal against the penalty handed out to Racing Point for what were deemed to be illegal rear brake ducts on their RP20 racing car, with the Anglo-French team citing "concrete progress in safeguarding the originality in the sport" as their reason for standing down.
After the 70th Anniversary GP at Silverstone, Renault had announced their intention to appeal the stewards' decision regarding the rear brake ducts on Racing Point's 2020 car and the punishment metered out.
Racing Point's were handed a €400,000 fine and deducted 15 points for running brake ducts that were deemed to be of Mercedes' and not their own design, but allowed to keep the offending parts on the car.
TECH TUESDAY: Under the skin of Renault's protest of Racing Point's RP20
Ferrari and Racing Point also announced an intention to appeal, while Williams and McLaren ultimately rowed back from their own similar announcements – but on the Tuesday ahead of the Belgian Grand Prix, Renault announced that they had requested to withdraw that appeal, saying "the controversy of the start of this season should be put behind us".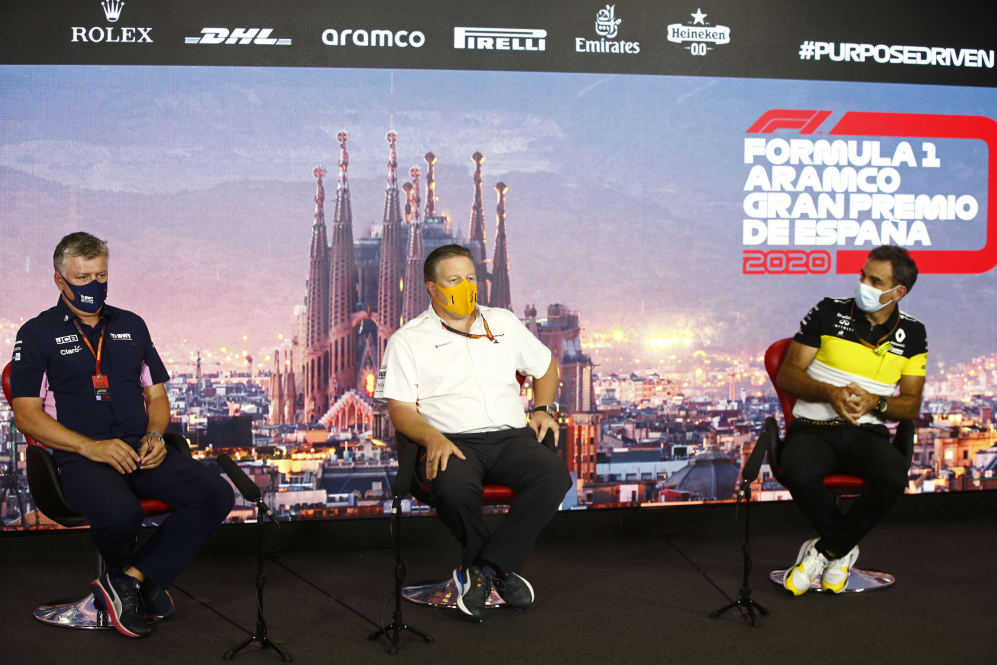 "[Renault] confirms that it has requested to withdraw the appeals lodged against the stewards' decisions in relation to BWT Racing Point F1 Team's brake ducts," said a statement from the team.
"Beyond the decisions, the matters at issue were vital to the integrity of Formula One, both during the current season and in the future. However, intensive and constructive work between the FIA, [Renault] and all Formula 1 stakeholders has led to concrete progress in safeguarding the originality in the sport by way of amendments to the Sporting and Technical Regulations planned for the 2021 racing season, confirming the requirements to qualify as a Constructor.
"Reaching this strategic objective, in the context of the new Concorde Agreement, was our priority. The controversy of the start of this season should be put behind us, as we need to focus on the remainder of an intense and unique championship."
READ MORE: 'Angry' Racing Point owner Lawrence Stroll says he's 'appalled' with rivals as he hits out at accusations of cheating
It's not yet clear whether Ferrari or Racing Point plan to continue with their own appeals, with Racing Point's CEO and Team Principal Otmar Szafnauer having been unhappy about the severity of the punishment, and telling the media that Racing Point "need to clear our name".