Feature
ANALYSIS: Why McLaren and Ricciardo divorced – and what they will do next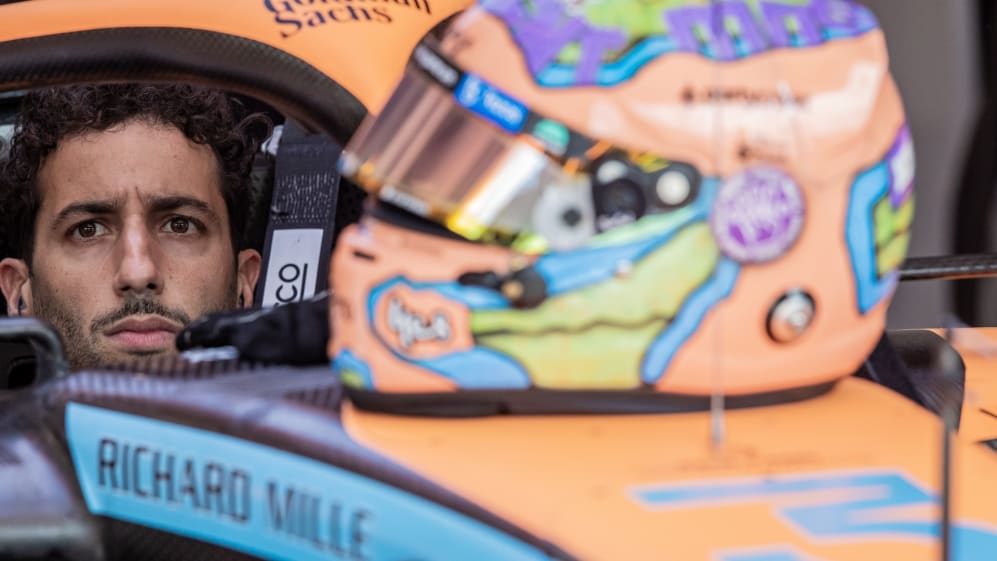 A relationship that promised so much has come to an early end, with Daniel Ricciardo and McLaren to part ways at the end of the season. F1 Correspondent Lawrence Barretto answers the key questions surrounding the news…
Why did McLaren want a change?
Aside from a remarkable weekend in Monza last year, when Ricciardo led home Lando Norris in a shock McLaren one-two, the parties' time together has failed to deliver the lofty ambitions they both had when they signed a three-year contract.
Eight-time race winner Ricciardo started the season on the back foot, missing Bahrain testing after testing positive for Covid-19. He never really got to grips with the vastly different 2022-spec cars in the first half of the season, the Australian seemingly struggling to find a way to unlock the potential of the car as he did in 2021.
READ MORE: Daniel Ricciardo to leave McLaren at the end of the season
Ricciardo's form was not for want of trying. The Australian spent hours with his engineers trying to get on top of the car – while McLaren threw resource and manpower at trying to make him more comfortable. But they were unsuccessful.
"I'm surprised we didn't get it to work because with everything Daniel has shown before, having won so many races before, we thought the transition would be easier and therefore it's very unfortunate we ended up in this situation," said McLaren Team Principal Andreas Seidl.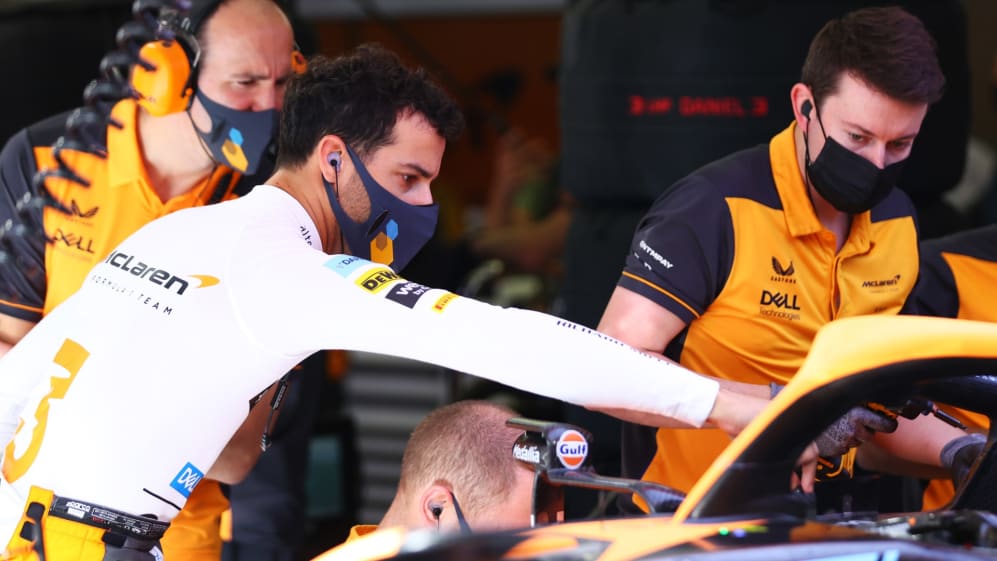 "We had some shared challenges and also some shared responsibility for not making it work. We will go far away from putting the blame on Daniel for our position we have in the constructors' championship.
"In terms of performance, for an F1 driver to pull off performances, he needs to be fully one with the car. We didn't manage that he was as comfortable as Lando was, especially when it came to pushing to the absolute limit. We put a lot of effort team side to see what we can do car side to help him. He put a lot of effort as well. But we still didn't manage to unlock these percentages that were missing."
He added: "We tried everything we could from both sides but unfortunately we couldn't make it work, which is obviously my responsibility, being in charge of the team. In the end it is a team effort between the team and the driver and that's how I also see it. It's a share responsibility for also not getting it to work."
BEYOND THE GRID: Lando Norris on playing the long game with McLaren, the disappointment of Russia 2021, and more
There was dialogue between McLaren CEO Zak Brown, Seidl and Ricciardo throughout this year, with both sides open and honest about their view on the Australian's results. Both wanted to find a way forward, but the growing frustration was clear.
McLaren haven't delivered a car as fast as they would have hoped this season, and rather than kicking on from a strong fourth in the constructors' championship last year they are in a tense fight with Alpine for that position.
Ricciardo was costing them points and they could see he wasn't getting the most out of the car because on the other side of the garage, Norris was delivering in a big way. The Briton scored a brilliant podium in Imola and has made the top-10 10 times this year, compared to four for Ricciardo – and that leaves him 57 points clear in the drivers' standings.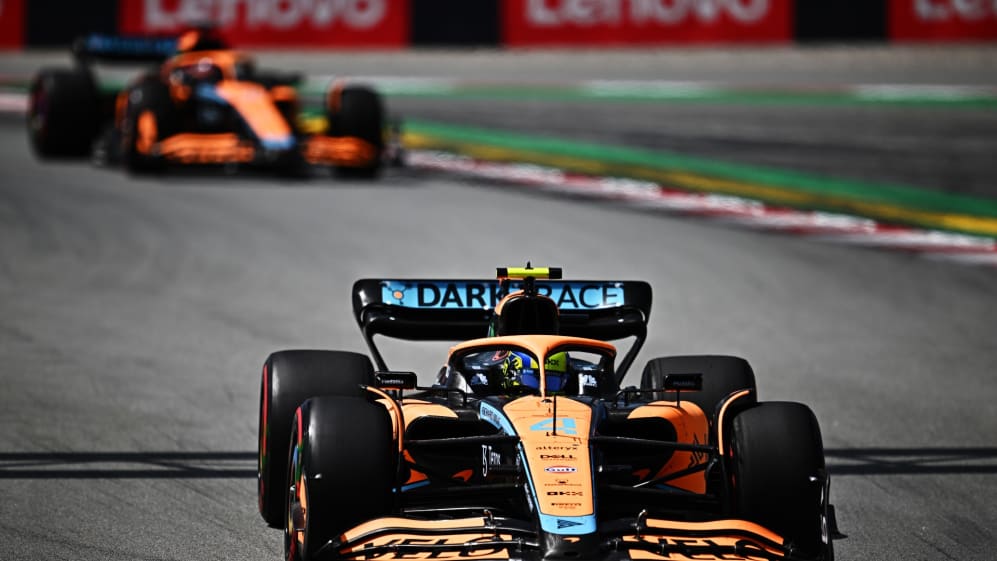 "Lando is clearly one of the superstars of the sport and the goal is to have two drivers that can race each other hard, as you see in George Russell and Lewis Hamilton at the moment or Carlos and Charles and even Sergio and Max are racing each other hard, so I don't see why we shouldn't be able to field two very competitive cars," said CEO Zak Brown.
ANALYSIS: Piastri, Ricciardo, Williams and more – where next for F1's 2023 driver market?
With that in mind, McLaren realised they had to make a change. But Ricciardo had to agree to part ways as he had a contract for next year. Ultimately, after some negotiations which are believed to have been very amicable, they agreed a deal that will have involved a financial settlement and moved to announce it quickly so that both sides had plenty of time to put next steps in place and focus on the future.
What next for Ricciardo?
While McLaren and Ricciardo have not revealed details of the settlement agreement, Brown did say "it was never a discussion between Andreas and I nor Daniel to consider not allowing him to race in any other form of motorsport next year, and we hope he does". He added: "He's a friend of the family and always will be, and restricting a racing driver from racing cars is not something McLaren will do." That means Ricciardo is free to race next season.
Brown said he would welcome conversations with Ricciardo should he want to do so for McLaren in one of their other series – they are involved in Indycar and Extreme E and will join Formula E next year – but added, "we will let him speak for himself, but I believe he is very focused on Formula 1".
This tweet has been removed from Twitter
So what does Ricciardo want to do? He looked heartbroken in his video on Instagram announcing the news, the Australian having given it everything to try and find a way to get the most out of the McLaren.
He's remained positive throughout – and at times seemed like he didn't have an answer for why he couldn't unlock the car's potential, which in turn made it even more painful. He hasn't lost his speed overnight – and remains one of the best drivers in F1. It's just that the McLaren marriage didn't work out.
READ MORE: 'I still have that fire in me' – Ricciardo keen to stay in F1 after McLaren exit
It's with those emotions in mind that Ricciardo is giving serious consideration to finding a seat elsewhere on the grid in 2022, not to prove a point to those on the outside but more prove to himself that this two-year stint in orange was just a blip.
Alpine are the favourites to land his signature. With Fernando Alonso having decided to leave to join Aston Martin, there's a seat open alongside Esteban Ocon.
Ricciardo has previous with the Enstone team of course, having raced for them under the Renault banner for two years prior to joining McLaren. He ended that stint with 11 straight points finishes, including two podiums.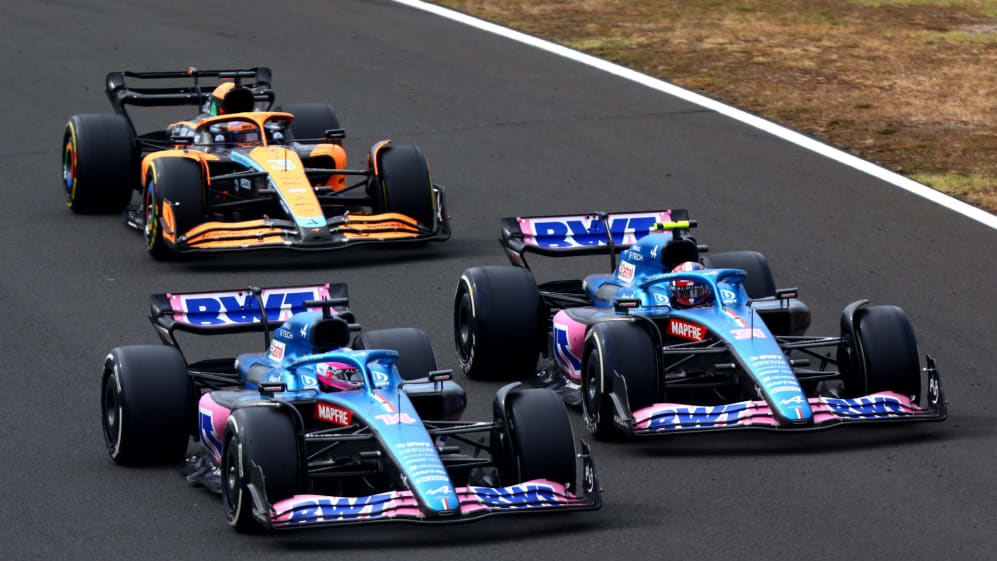 The team were sad to lose him to McLaren and as they are in the ascendancy and at this point actually faster than McLaren, having someone of his experience would be of huge benefit. Ricciardo could settle in quickly there and potentially make an instant impact.
Unsurprisingly, other teams are also keen to get him onboard, namely Haas. It's believed the American team have contacted the Australian's representatives. That there is such interest in his services, despite his disappointing form, shows how highly-rated he is.
READ MORE: Our writers pick out their top three drivers, best performances and biggest shocks of the 2022 season so far
This isn't the end of Ricciardo in F1 if he doesn't want it to be.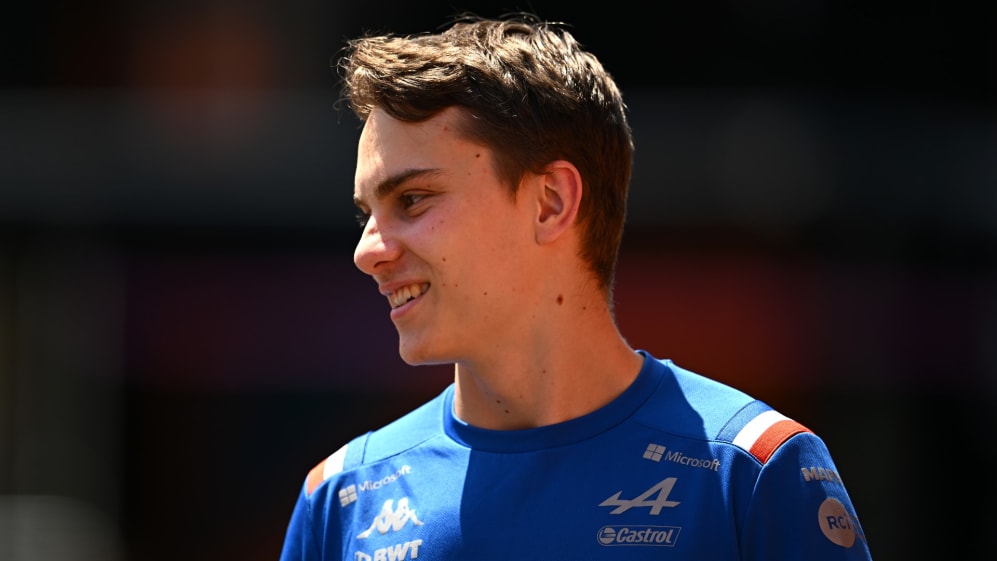 What will McLaren do?
The team will announce their plans "in due course" with McLaren CEO Zak Brown saying: "the goal is to have two drivers that can race each other hard".
F2 champion Oscar Piastri, who this year is fulfilling reserve duties with McLaren as well as Alpine – where he is part of the driver academy – is favourite to get the nod.
PALMER: Five key questions for the final nine races of 2022
He is highly-rated – he won the F2 and F3 championships in back-to-back seasons – but while he has tested older F1 machinery, he hasn't run the new generation of cars that were introduced for this year and is therefore something of an unknown quantity at this level.
Beyond that, there are limited to no high calibre options for McLaren, which only increases the chances of Piastri making his F1 debut with the team.