Podcast
Andy Cowell on what convinced him about leaving Mercedes - and why he's undecided on what to do next
They say it's best to go out on a high. And having handed in his notice at Mercedes on the back of six consecutive double world championships (with a possible seventh on the way), Andy Cowell, Managing Director of Mercedes AMG's High Performance Powertrains and this week's guest on F1 podcast Beyond The Grid, has certainly done that.
A native of Blackpool in the UK, Cowell spent time at Cosworth and BMW in F1 before joining Mercedes-Ilmor in 2004. He was elevated to his current role in 2013, meaning he oversaw the creation of the V6 turbo-hybrid power unit that has helped make Mercedes the dominant force in Formula 1 since 2014.
But despite all the success, an engineer's natural curiosity and restlessness ultimately told him that it was time to move on – while it was the advent of Project Pitlane, a joint venture between Mercedes and the six other UK-based F1 teams to use their engineering nous to help fight Covid-19, that assured him that he'd made the right choice.
"[Project Pitlane] helped confirm that my decision was the correct one," Cowell tells Beyond The Grid host Tom Clarkson on this week's episode. "I handed my notice in in January and Project Pitlane popped up in March.
"Project Pitlane was a 'go and have a go at something different' that lit the bonfire in my belly and got my head thinking every second of the day about CPAPs [continuous positive airway pressure machines] and about anything else that Project Pitlane was working on, and that's the challenge that I want going forward."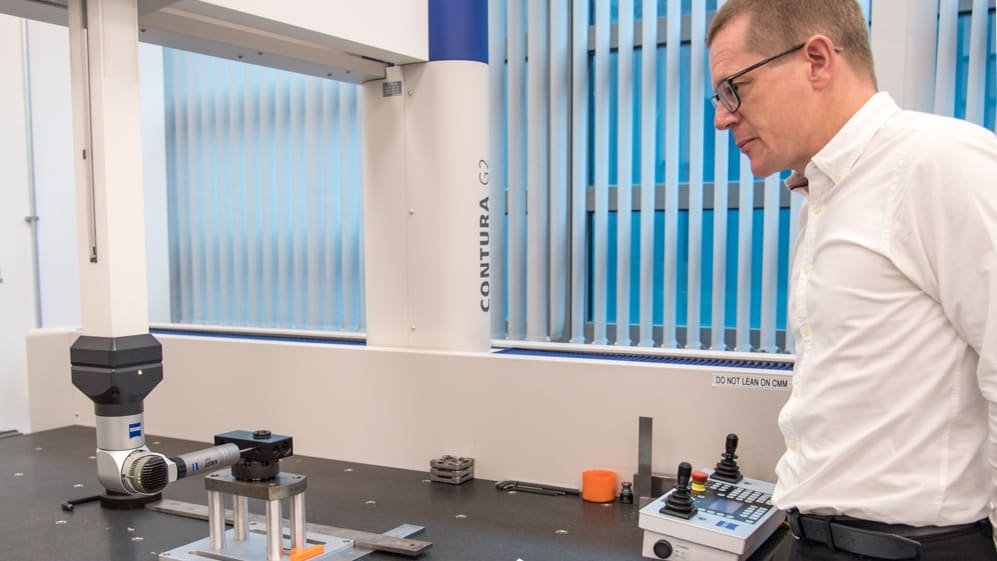 Just what Cowell is going to do next was always going to be a hot talking point up and down the pit lane. But although Cowell refused to be drawn on whether he'd been taking any phone calls from, say, Italian, French or Japanese numbers, he was clear that he was hungry for a new challenge.
"I do class myself has having one of the best jobs on the planet at the moment," says Cowell. "A lot of my friends, and especially my Mum, think I'm as mad as a box of frogs to hand my notice in. Everybody's saying, 'Well, what are you going to do next?' and I'm not 100% certain yet, but hopefully it will give me a nice big challenge, and hopefully I can help companies and organisations and, ultimately, people.
READ MORE: Mercedes announce engine chief Andy Cowell is to leave the team
"It's time for a change," he adds. "Mercedes is a company that I'm hugely proud to have worked for. The people here are an incredible group of people and I'll miss them. [But] 16 years feels like a long period of time doing largely the same thing. I enjoy the 'clean sheet of paper' challenge of design. I think my personality likes the thrill of being dropped into something that's challenging and scary."
Listen to Andy Cowell's episode of Beyond The Grid in the player above, or via Spotify, Apple Podcasts or your favourite podcasting platform.