Aston Martin tech chief Andrew Green reveals 'nerve-wracking' process behind 2022 car build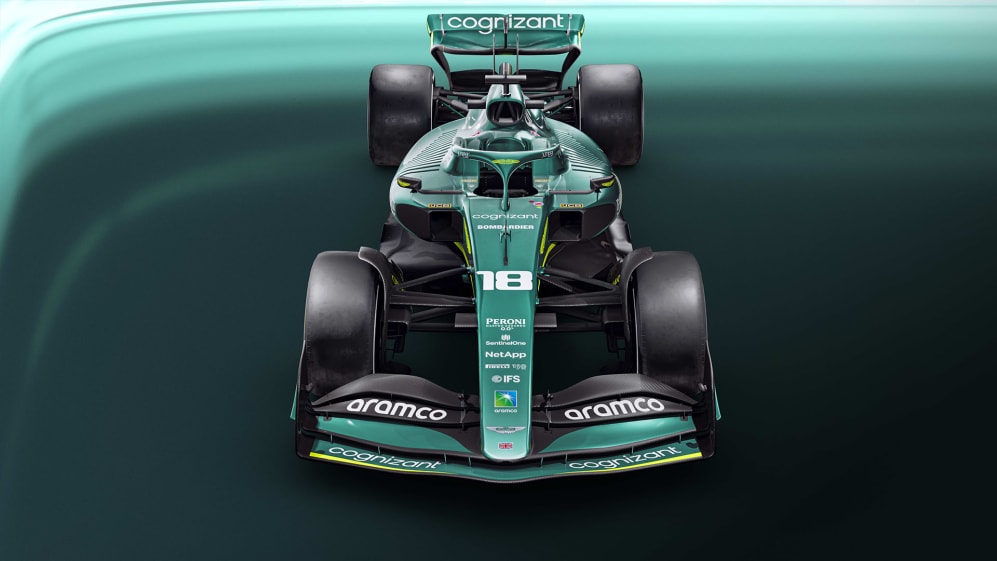 "Nerve-wracking". That was the word Aston Martin's Chief Technical Officer Andrew Green chose to describe the process of readying the team's AMR22 for the dramatic new regulation changes this season, as Formula 1 heads into a brand-new era.
Speaking at the launch of the AMR22 at Aston Martin Lagonda's Gaydon factory in the United Kingdom, Green was asked about the technical challenge of creating the new car, built to fresh aerodynamic regulations that put the onus on 'ground effect' to generate downforce – with the aim of allowing closer racing.
READ MORE: Aston Martin reveal 2022 car with revised livery
"It was a massive challenge," said Green, "and a massive change in regulation to roll back to a ground effect car. That meant our winter has been one of the most challenging that we have ever had: new regulations, new challenges but new opportunities.
"I think what we are seeing is the first iteration of the AMR22," added Green. "We are on a steep learning curve, everyone's on a steep learning curve, nobody's got the answers yet. I think we are going to see this car develop highly over the coming season… So, it is an exciting time to be in Formula 1, but it's also quite nerve-wracking."
It's not just new cars that Green and his team have had to get their heads around this winter but new tyres too, with Formula 1 moving from 13-inch to 18-inch Pirelli rubber for 2022, with Green saying of the change: "We are hoping that the tyres will allow the drivers to attack more during the race.
"Better racing which is what we all want. We have got a lot of learning to do with these tyres; they've never been run with the ground effect aerodynamics before, so there's a lot of data to gather. I am really hoping that they will allow the divers to push harder, and we can get better racing."
READ MORE: 'For many reasons we should be better off this year' says Vettel after Aston Martin unveil new AMR22
If Green found the process of creating the AMR22 nerve-wracking, at least Aston Martin Performance Director Tom McCullough was enjoying himself, as he described the "fantastic fun" he'd had during the car's gestation.
"For sure, from an engineering point of view there is nothing more exciting than a huge regulation change," said McCullough, speaking at the AMR22's launch. "As Andrew was saying, it's quite scary at times; we've had to go back to the drawing board with a clean sheet of paper in so many areas.
"It has been fantastic fun working with the great team of people we have back at Silverstone, evolving into what you see now," added McCullough. "Let's hope we can develop quickly during the season. This launch car will change quickly but it is great to be stood here in front of it now."
WATCH: Aston Martin unveil their new AMR22
Following a shakedown at Silverstone on February 11 – the first time a 2022 car will be driven on track – the AMR22 will then make its way to the Circuit de Barcelona-Catalunya, where pre-season running will begin in earnest on February 23.