'For many reasons we should be better off this year' says Vettel after Aston Martin unveil new AMR22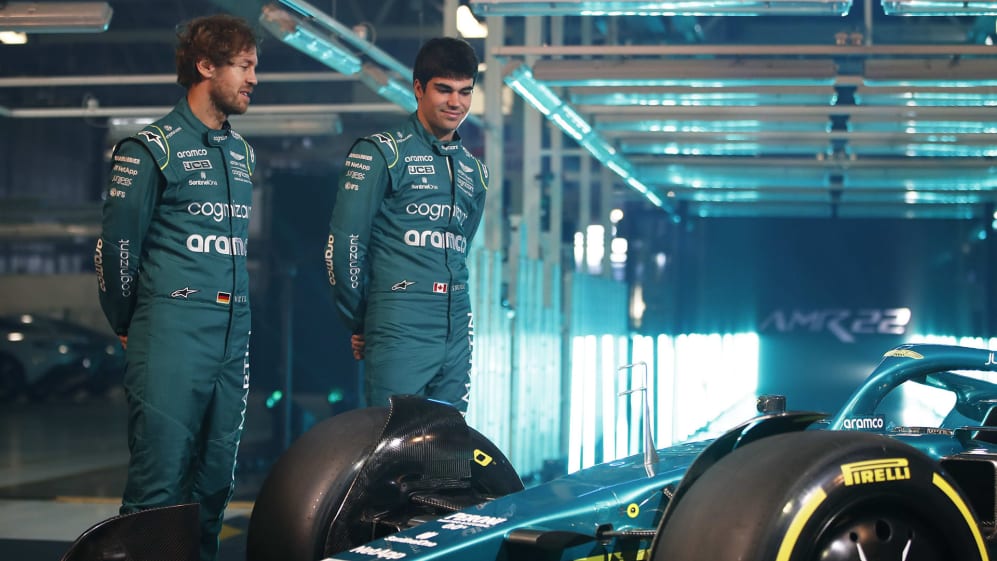 Aston Martin have shown off their all-new 2022 challenger, the AMR22, in a glitzy launch at the company's Gaydon factory. And speaking after pulling the covers off the new car, Sebastian Vettel hailed the potential of the team to move forward this season as they seek to become F1 frontrunners.
Last season was Aston Martin's first as a works team since 1960, with the squad finishing a distant seventh in the constructors' championship – well below the expectations of billionaire owner Lawrence Stroll, who was also on hand at Gaydon to show off his team's new car.
READ MORE: Aston Martin reveal 2022 car with revised livery
Four-time champion Vettel earned Aston Martin's best finish of 2021 with P2 at the Azerbaijan Grand Prix, but admitted after the season that he had been "hoping for more". And after unveiling the AMR22 – which will have its first shakedown at Silverstone on February 11 – Vettel explained why he felt this season could see Aston Martin emerge as a stronger prospect, as F1 moves into a dramatic new era of regulations.
"It's very exciting," said Vettel. "This year, there's so many novelties and so many things we're keen to find out and look forward to. It's been an incredible project, a lot of work that went in, and to see it from scratch, and now coming together and being built right in front of you, I can't wait to step inside and see how it feels.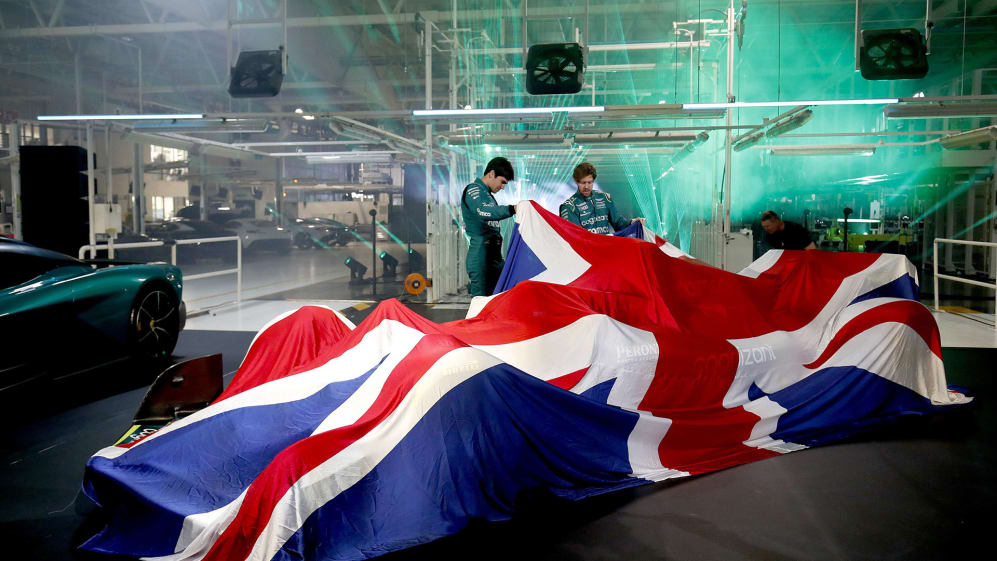 "To [predict] where we will be, it's impossible at this stage," added Vettel. "But surely, we're on the climb, so we want to be better than last year. Last year, we had our difficulties and I think for many reasons we should be better off this year.
"But at the same time, there's so many new things, with new tyres, completely new cars, lots of new challenges. I hope the field will be closer together, that will give us more chance to race and race more at the front than we did last year. But realistically, the answer at the moment is we don't know and we have to be a little bit more patient.
WATCH: Aston Martin unveil their new AMR22
"But certainly the excitement is very high, and the potential as well that the team is gathering, the momentum to pick up during the season and improve the car throughout the season, I think, our potential is just rising. I can't wait to get on track and see where we are and get going."
There have been significant changes behind the scenes at Aston Martin over the winter, with ex-Red Bull Head of Aerodynamics Dan Fallows agreeing terms to join as Technical Director from April onwards, while Team Principal Otmar Szafnauer has departed, replaced in his role by former BMW motorsport chief Mike Krack.
And Vettel's team mate Lance Stroll added his belief that the return of the Aston Martin name in 2021 has helped the team to attract new talent, as they continue into year two of their five-year plan to become World Championship contenders.
READ MORE: Two big questions for Aston Martin in 2022 – Will Stroll's masterplan start to pay off
"It's been amazing," said Stroll. "We've grown so much as a team since I first started in 2019 as Racing Point. I think Aston Martin's brought so much excitement to the brand and has really helped us grow and attract a lot of very talented people into our team.
"We're growing as a team," he added. "It's very exciting to see so many talented people come onboard and join this very exciting project, as we're in the process of growing. And I think that's what Aston Martin has done: it's brought such a great brand to what was already a great team, and now that great team is growing more and more every day, and the future is very exciting."