Tyre performance a 'real shock' for Mercedes says Hamilton after Spanish GP win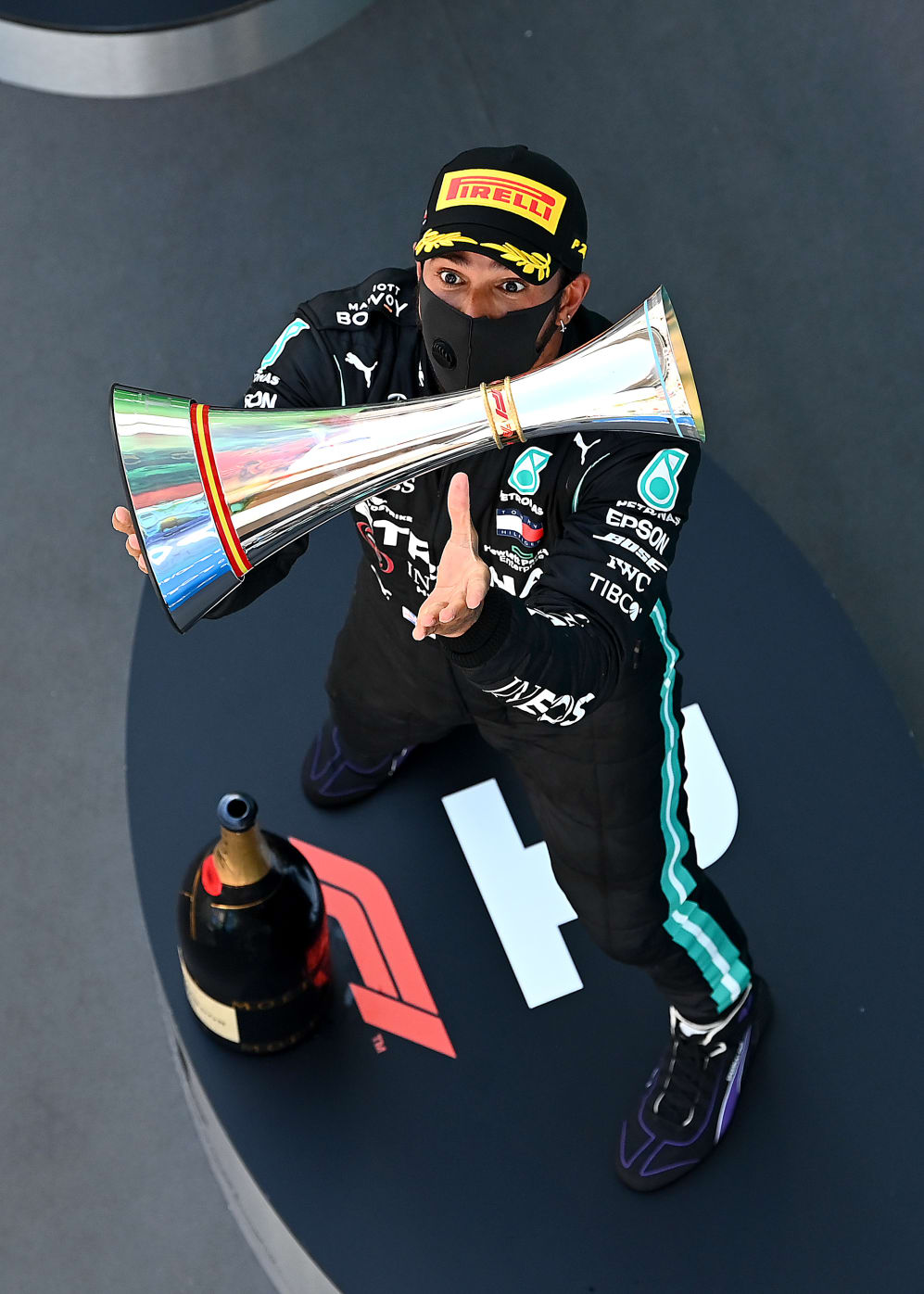 Record-breaker Lewis Hamilton took his 156th podium and 88th win at the Spanish Grand Prix – and admitted afterwards that he was shocked his tyres had lasted so well in the sweltering Spanish heat, after the same issue had cost him a chance of victory at the last race.
In last week's 70th Anniversary Grand Prix at Silverstone, Max Verstappen took his first win of the season as front-row starters Hamilton and Valtteri Bottas struggled with tyre management in the heat – their compounds blistering and wearing heavily. But in Spain, the Mercedes cars had no such problems.
READ MORE: Dominant Hamilton eases to fifth Spanish GP win as Verstappen splits Mercedes
"It was a great, incredible, effort from the team, which I'm so thankful for. And a real shock for us. We were not expecting tyre performance to be as it was today," Hamilton said after the race.
"As I begun to understand that I could make the tyres last longer than we planned, I was even looking in my mind, potentially, going for a one-stop but the strategy we had was just right.
"Management was very, very good and I think that's ultimately our understanding of what happened last week, what we brought into this weekend has inevitably allowed us to do what we did today."
So how did the Silver Arrows – now in the hunt for a record seventh-consecutive constructors' championship after winning five of six races this season – rectify that tyre blistering issue with such a short turnaround between races?
READ MORE: DRIVER OF THE DAY: Gritty one-stop drive gets Vettel your vote
"The team did a great job in understanding, analysing. We had a great debrief coming into this weekend and I am just so proud of everyone and I was fully in the zone," Hamilton explained.
He was so "in the zone" that the chequered flag – flown as Hamilton had led all 66 laps – came as a surprise to him.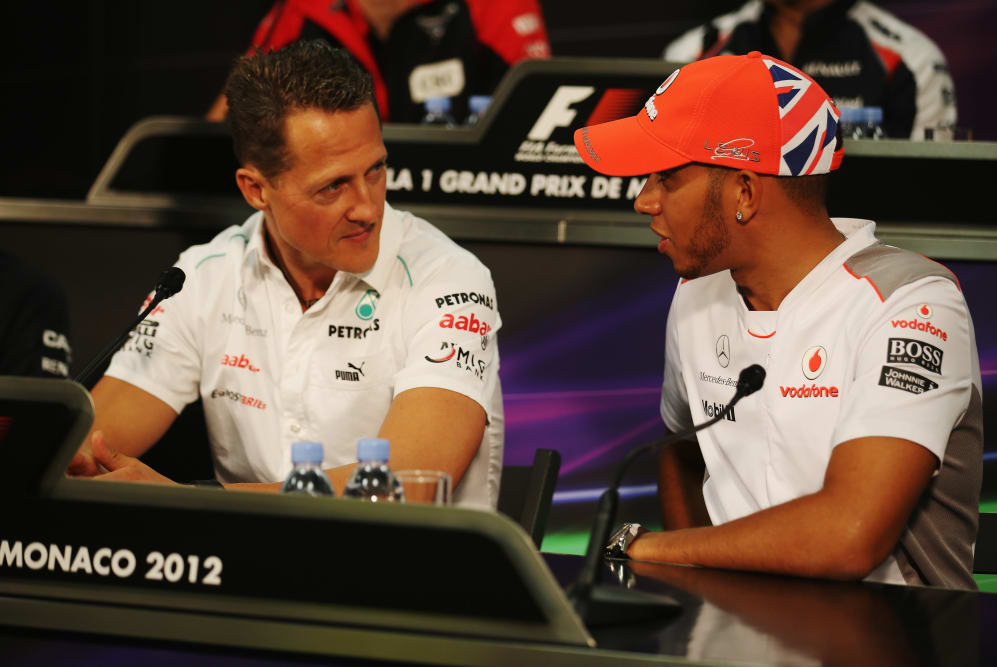 "I didn't even know it was the last lap at the end, that's how zoned in I was, I was ready to keep going," he said.
As for clinching his 156th podium - thereby setting a new F1 record - Hamilton said he never expected to beat Michael Schumacher's tally and be in the same realm as the greatest F1 drivers ever.
READ MORE: Why did Schumacher struggle at Mercedes? Tech guru John Barnard shares his theory
"All of us drivers grew up watching Michael and dreaming of one day being here. This is… far beyond what I dreamed as a kid… and I think Michael was an incredible athlete and driver, and I always feel really humbled and honoured to be mentioned in the same light like a driver like him, and Ayrton [Senna], and [Juan Manuel] Fangio – it's pretty cool. And I hope the Hamilton family are proud also," he added.
Just three more wins, and Hamilton will have equalled Schumacher's F1 record of 91 Grands Prix victories. Next up is Belgium, then Monza and Ferrari's 1000th Grand Prix at Mugello in the third triple-header of the season.