Being Ferrari boss more enjoyable than expected, says Binotto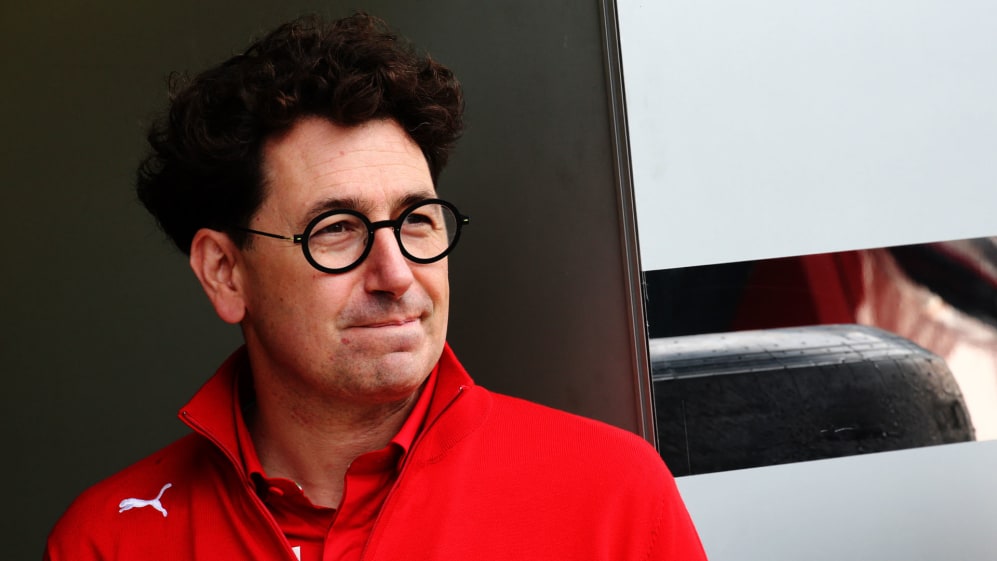 Heading up the world's most famous Formula 1 team is always going to be a tough gig – especially when the clamour for championships and race wins is always sky high. But despite that, Mattia Binotto says his Ferrari role is proving more fun than he'd predicted...
Binotto, formerly the Scuderia's technical director, took over from Maurizio Arrivabene as Team Principal at the start of the year. Things began well, with their SF90 the class of the field in pre-season testing – but that didn't translate into race form, with arch-rivals Mercedes finishing one-two in the opening five rounds.
The first part of the season has been difficult... But somehow that will make us even stronger in the future
Only at round 13 did Binotto's squad finally chalk up a win, with Charles Leclerc's maiden triumph in Belgium, followed a week later by Ferrari's first victory on home soil since 2010, again courtesy of Leclerc. So how is the boss finding his role after a rollercoaster few months?
"I would say it is more enjoyable than what I was expecting, rather than difficult," he stated. "The reason why it is enjoyable is because I think we have got a great team and a great team spirit and that is somehow giving to the team principal the right confidence and boost - and again our tifosi."
LONG READ: How Leclerc made himself Ferrari's leading man
Those famous Ferrari fans place a huge weight of expectation upon the team. And as well as their car struggling to match Mercedes' at all but the fastest circuits, Binotto has also had to contend with his drivers' fluctuating form, newcomer Leclerc very much on the rise, but four-time champion Sebastian Vettel yet to take a 2019 win.
"The first part of the season has been difficult and somehow to manage the situation is never easy," continued Binotto. "It's true with the fans, with the media and it's true within the team. But somehow that will make us even stronger in the future by making sure that we have been able and capable of managing the start of this season."
READ MORE: Don't write Vettel off yet, says Rosberg
The immediate future is this weekend's Singapore Grand Prix – not a race that Ferrari expect to favour their car and one which the team have won just twice in its 11-year history, their last victory coming with Vettel in 2015. But who knows what will happen under the lights this year...