Feature
BETTING GUIDE: Who are the favourites for the first race of the 2023 season?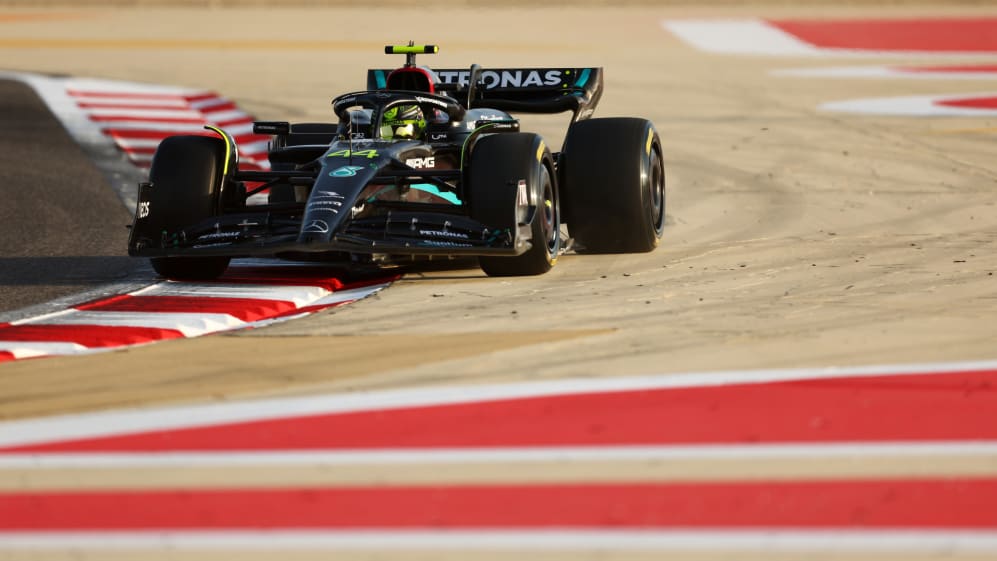 The 2023 season is set to get under way this weekend in Bahrain, as Max Verstappen and Red Bull look to get their respective championship defences off to the perfect start. But what do the odds say about their chances?
188BET's odds are presented in decimal form: for every $1 wagered you would win the figure represented by the odds; so if Verstappen is favourite at 1.50, you would win $1.50 for every dollar bet.
The odds for the win
Bahrain is one of the few races on the calendar where Verstappen has not stood on the top step of the podium. But, the two-time world champion is the big favourite to claim victory after a strong pre-season test at the same circuit.
IT'S RACE WEEK: 5 storylines we're excited about ahead of the 2023 season opener in Bahrain
The winner of last year's Bahrain GP, Charles Leclerc, is the second favourite to claim victory, while the odds believe that Aston Martin's Fernando Alonso has an outside chance at winning this weekend's season opener, in what would be incredible scenes.
Max Verstappen 1.80
Charles Leclerc 4.50
Carlos Sainz, Lewis Hamilton, Sergio Perez 10.0
George Russell 19.0
Fernando Alonso 23.0
Lance Stroll 151
Lando Norris, Valtteri Bottas 301
Esteban Ocon, Kevin Magnussen, Nico Hulkenberg, Oscar Piastri, Pierre Gasly 601
Alex Albon, Logan Sargeant, Nyck de Vries, Yuki Tsunoda, Zhou Guanyu 901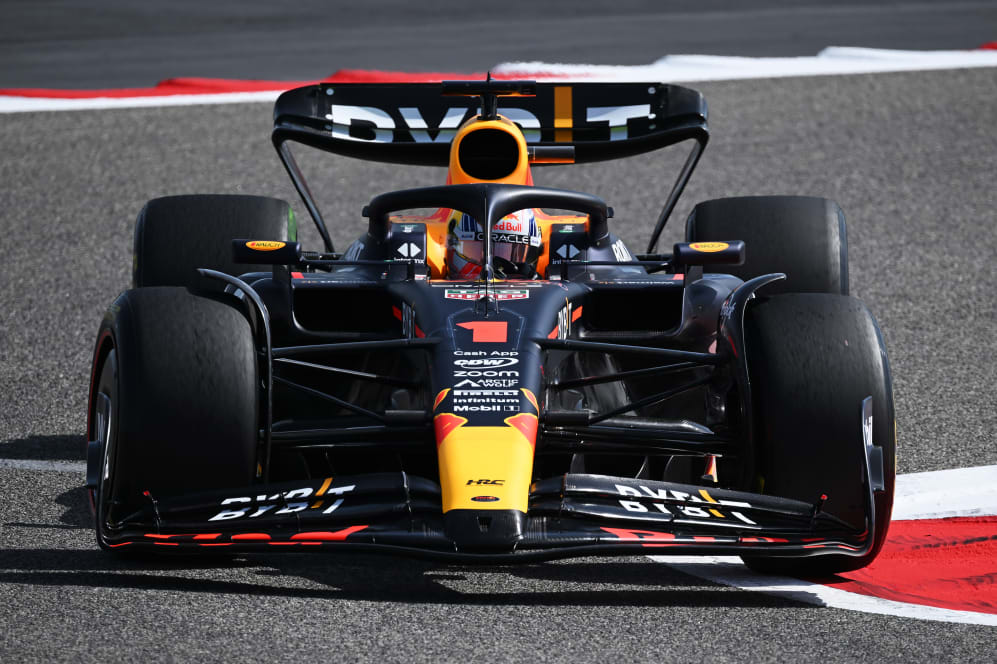 The odds for who will be fastest in qualifying
Leclerc took pole in Bahrain last year – one of his nine pole positions in the 2022 season, which was the most on the grid – but he is second behind Verstappen in the odds for who will be the fastest in qualifying come Saturday evening.
DESTINATION GUIDE: What F1 fans can eat, see and do when they visit the Bahrain Grand Prix
Ferrari's Carlos Sainz is the third favourite to start on pole this weekend, while his compatriot Alonso is fifth in the odds, ahead of both Mercedes drivers, Lewis Hamilton and George Russell.
Max Verstappen 2.20
Charles Leclerc 2.75
Carlos Sainz 8.00
Sergio Perez 11.0
Fernando Alonso 15.0
Lewis Hamilton 21.0
George Russell 26.0
Lance Stroll 81.0
Lando Norris, Valtteri Bottas 101
Esteban Ocon, Oscar Piastri, Pierre Gasly, Zhou Guanyu 151
Kevin Magnussen, Nico Hulkenberg 601
Logan Sargeant, Alex Albon, Nyck de Vries, Yuki Tsunoda 901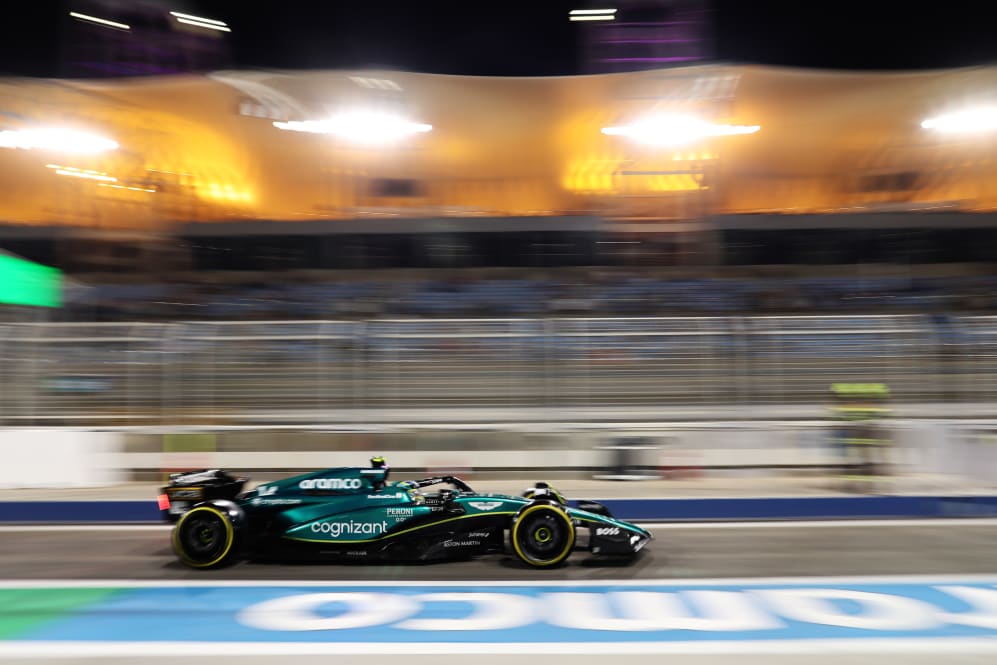 The odds for a podium finish
Hamilton has finished on the podium 10 times in Bahrain, but after a mixed pre-season test for Mercedes, he only has the fourth best odds to add an 11th – ahead of his team mate George Russell, who is considered the seventh favourite.
READ MORE: 'It hurt a lot' – Alonso explains why Aston Martin missed Stroll so much at pre-season testing
McLaren's Lando Norris was the only driver outside of the top three teams in the championship to stand on the podium last year, but he is given quite long odds to finish on the rostrum after a difficult pre-season for the papaya squad.
Max Verstappen 1.25
Charles Leclerc, Sergio Perez 1.65
Carlos Sainz 2.50
Lewis Hamilton 2.80
Fernando Alonso 3.25
George Russell 4.00
Lance Stroll, Lando Norris, Valtteri Bottas, Zhou Guanyu 34.0
Esteban Ocon 41.0
Oscar Piastri, Pierre Gasly 67.0
Alex Albon, Kevin Magnussen, Nico Hulkenberg 101
Nyck de Vries, Yuki Tsunoda 126
Logan Sargeant 151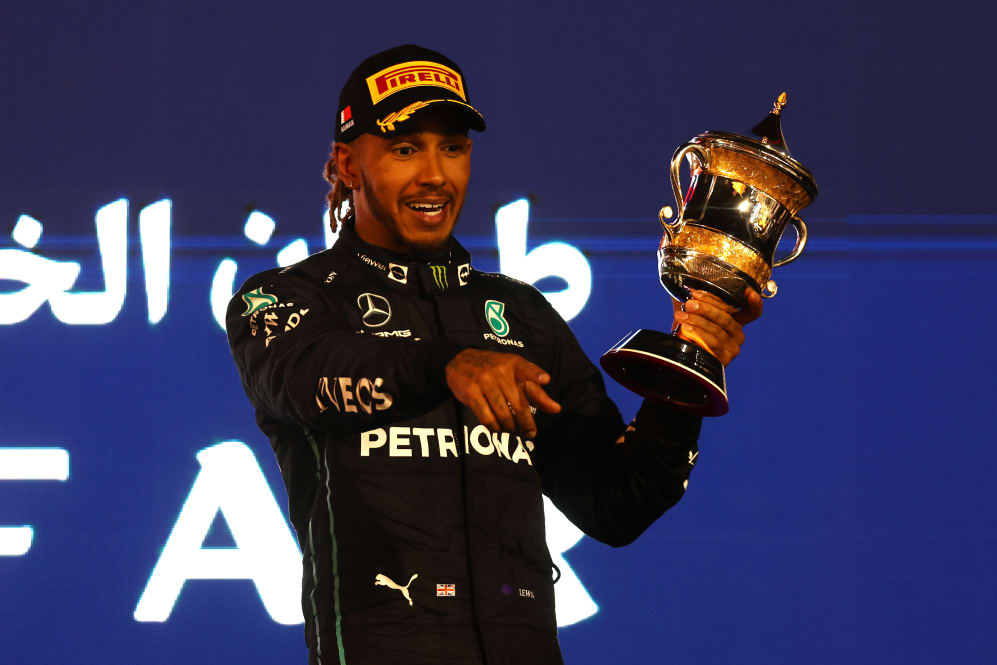 The odds for the fastest lap
Verstappen is seen as the favourite to set the fastest lap time in Sunday's race, once again ahead of Leclerc. Aston Martin's Lance Stroll – who is returning from wrist surgery – is also given outside chance at claiming the fastest lap prize.
F1 NATION: New cars, new drivers, new season – It's our Bahrain GP preview podcast
Max Verstappen 2.60
Charles Leclerc 3.75
Carlos Sainz, Sergio Perez 8.00
Fernando Alonso, George Russell, Lewis Hamilton 10.0
Lance Stroll 41.0
Esteban Ocon, Lando Norris, Pierre Gasly, Valtteri Bottas, Zhou Guanyu 101
Kevin Magnussen 201
Logan Sargeant, Alex Albon, Nico Hulkenberg, Nyck de Vries, Oscar Piastri, Yuki Tsunoda 251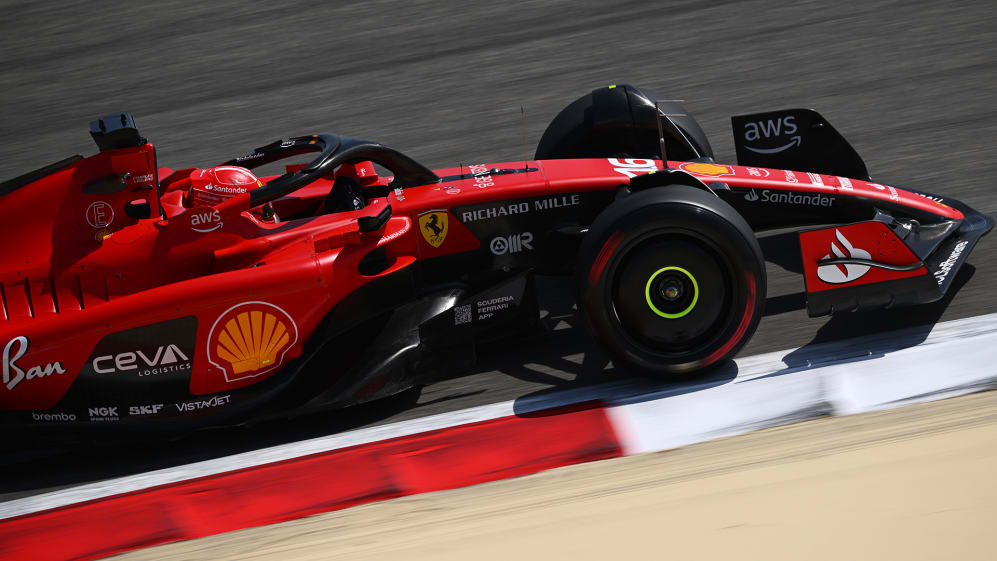 What are the odds for which team will take the most points?
Red Bull are seen as the favourites to secure the most points this weekend, as they look to get their championship defence off to a winning start.
F1 POWER RANKINGS: All 10 teams ranked after 2023 pre-season testing
Alpine – who finished fourth in the constructors' championship in 2022 – are given the seventh-best odds to claim the most points this weekend, just ahead of Haas.
Red Bull 1.55
Ferrari 3.00
Mercedes 7.00
Aston Martin 19.0
Alfa Romeo 126
McLaren 151
Alpine 251
Haas 301
AlphaTauri, Williams 501
The odds for a Safety Car appearing during the race
The odds see it as more likely than not that a Safety Car will make an appearance in Sunday's race. The Safety Car was needed last year after Pierre Gasly's AlphaTauri caught on fire in the closing stages of the race.