Feature
F1 POWER RANKINGS: All 10 teams ranked after 2023 pre-season testing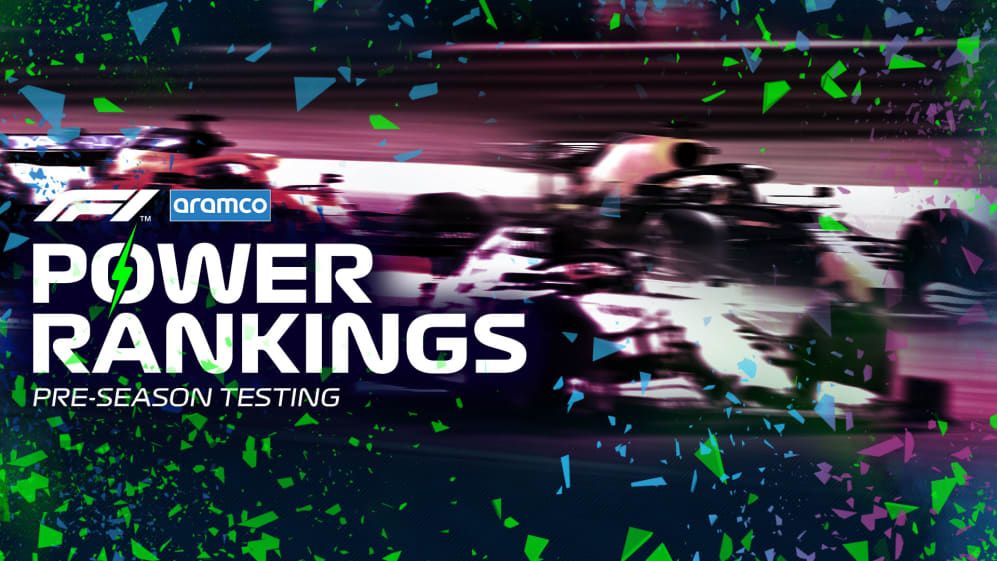 The 2023 Formula 1 season is almost here with all 20 drivers getting ready for lights out in Bahrain this weekend. We've only seen the new cars run for three days as they took to the circuit last week for pre-season testing – but how do they rank at this early stage?
Day 1 of testing saw Red Bull's Max Verstappen set the fastest time before Alfa Romeo's Zhou Guanyu lit up the timesheets on Day 2, and Verstappen's team mate Sergio Perez capped off the test with the fastest lap of the whole test on Day 3.
Our data team have crunched the numbers and – with the usual caveats that it's hard to be definitive given unknowns like fuel loads and setups – this is how they reckon the order is looking ahead of the new season...
READ MORE: The 5 key questions from 2023 pre-season testing in Bahrain
10. Williams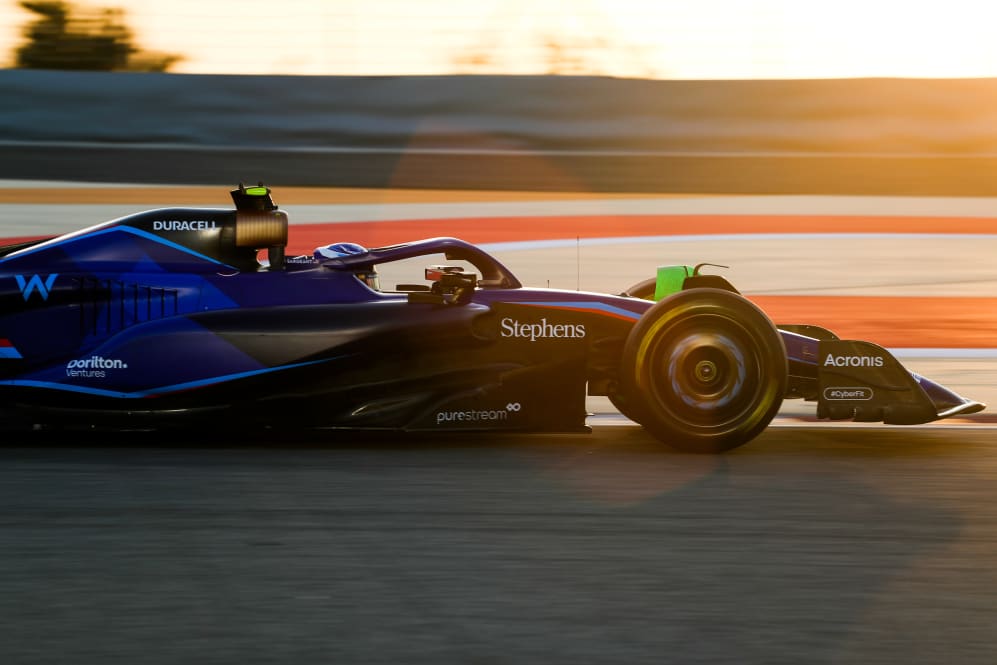 Williams' only reliability concern over the three days of pre-season testing was a small electrical issue, as rookie Logan Sargeant and team mate Alex Albon notched up an impressive 439 laps of the Bahrain International Circuit, which is as good a return as they could hope for.
As for the performance of the FW45, Albon said the car was "definitely quicker" than last year's version. Whether we saw the true potential of it last week remains to be seen, and right now they sit at the bottom of the Power Rankings. That doesn't mean they haven't improved; it means there might be more to come from the sleeping giants.
WINNERS AND LOSERS: Who aced 2023 F1 pre-season testing and who has work to do ahead of the Bahrain Grand Prix?
9. Haas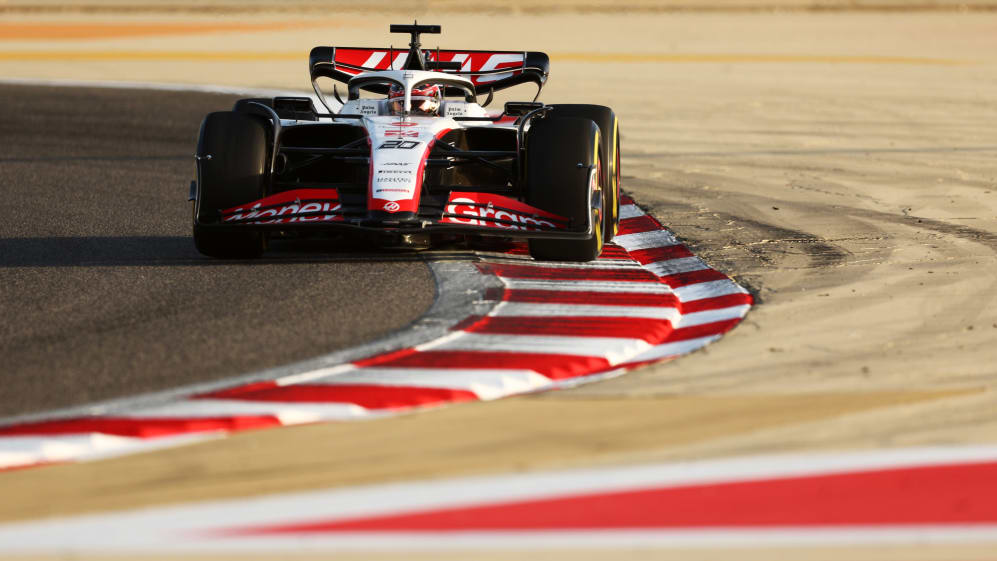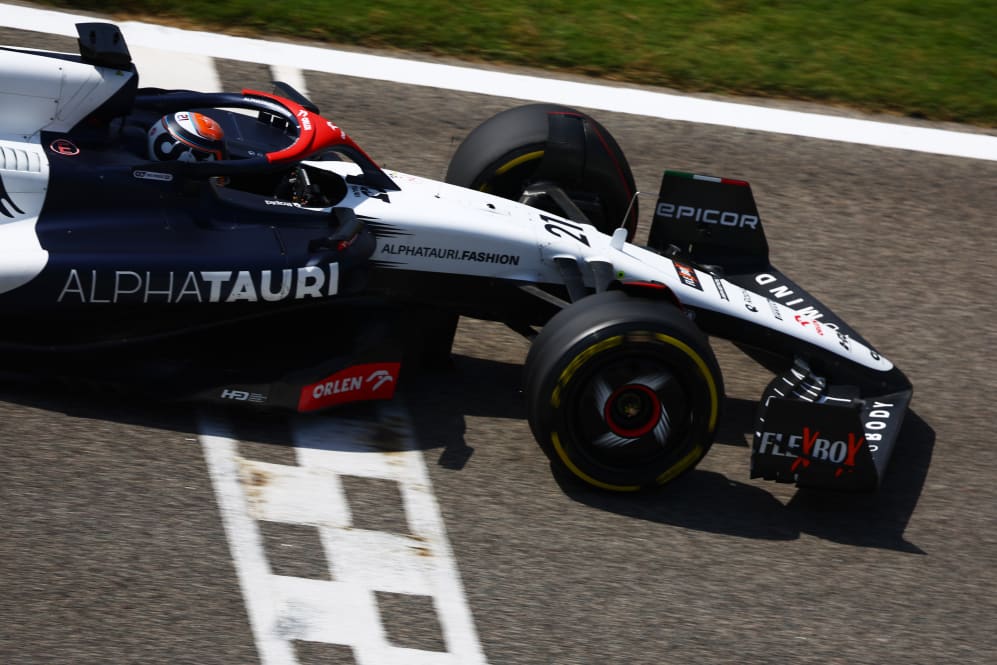 AlphaTauri led the mileage stakes in Bahrain with 456 laps of the circuit that will also host this weekend's season-opener. Yuki Tsunoda and rookie team mate Nyck de Vries clearly encountered no bugs with their AT04, but the team's pace was hard to read as Tsunoda managed a fast flying lap only at the end of the third day – which might have been a low-fuel quali run.
So we haven't had a proper read on the Faenza team's pace, but our preliminary data hints that they're only just above Haas and Williams in the stakes. Again, the same caveats as above apply in this tight midfield scrap.
ANALYSIS: How do McLaren, Haas, AlphaTauri and more stack up after pre-season testing in Bahrain?
7. McLaren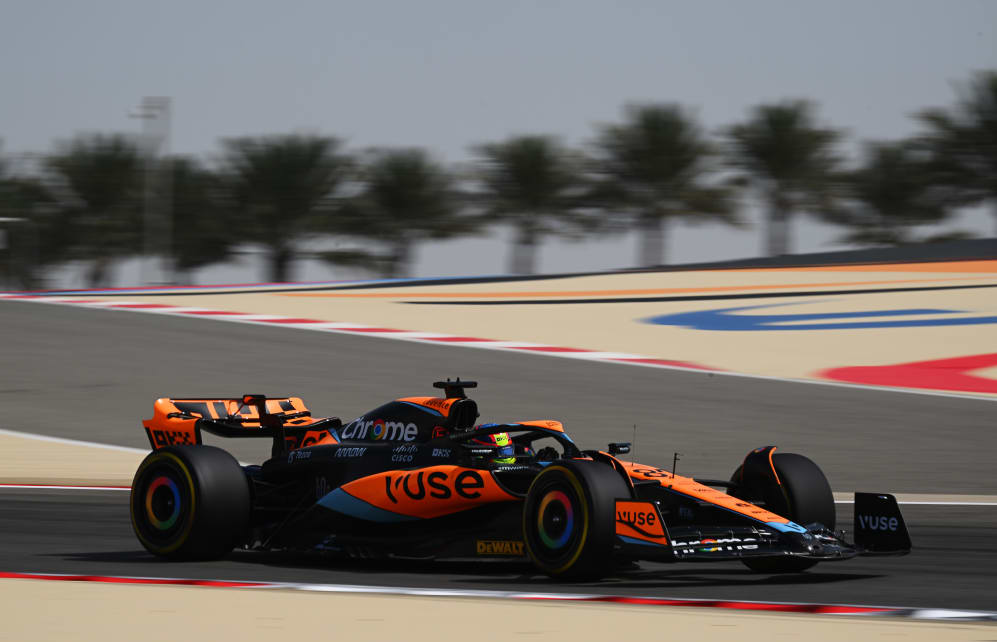 McLaren were one of the surprises from pre-season testing, and not for the reasons they would have liked. The team in orange seemed to struggle with aerodynamic efficiency and further issues sprung up at the front of the car with their front wheel brows needing strengthening, which hampered rookie Oscar Piastri and team mate Lando Norris.
As a result, McLaren managed just 312 laps over the three days and our data put them in the bottom half. Perhaps they didn't get a representative quali or race run in, but it's not a great start for the Woking team.
READ MORE: More points and prizes, mini leagues and boosters – How to get the most out of F1 Fantasy in 2023
6. Alfa Romeo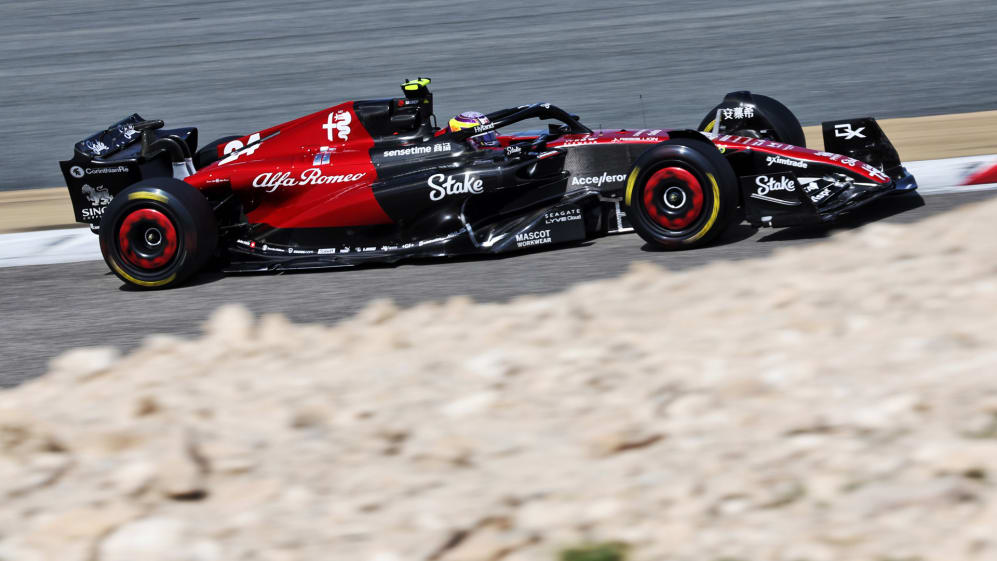 Alfa Romeo's Zhou Guanyu topped the timesheets on Day 2 with a run on C5 tyres and it would really be something if they do that again in qualifying this Saturday. It's fair to assume that this was not a lap worth reading too much into and our data backs that up, putting Alfa Romeo in the midfield battle.
But there are reasons to be optimstic for Alfa Romeo and fans of Valtteri Bottas and Zhou, because it does look like they've made some improvements over last year. Two significant reliability issues during the three days of testing might be reason for concern, however.
WATCH: Jolyon Palmer's testing takeaways after three busy days in Bahrain
5. Alpine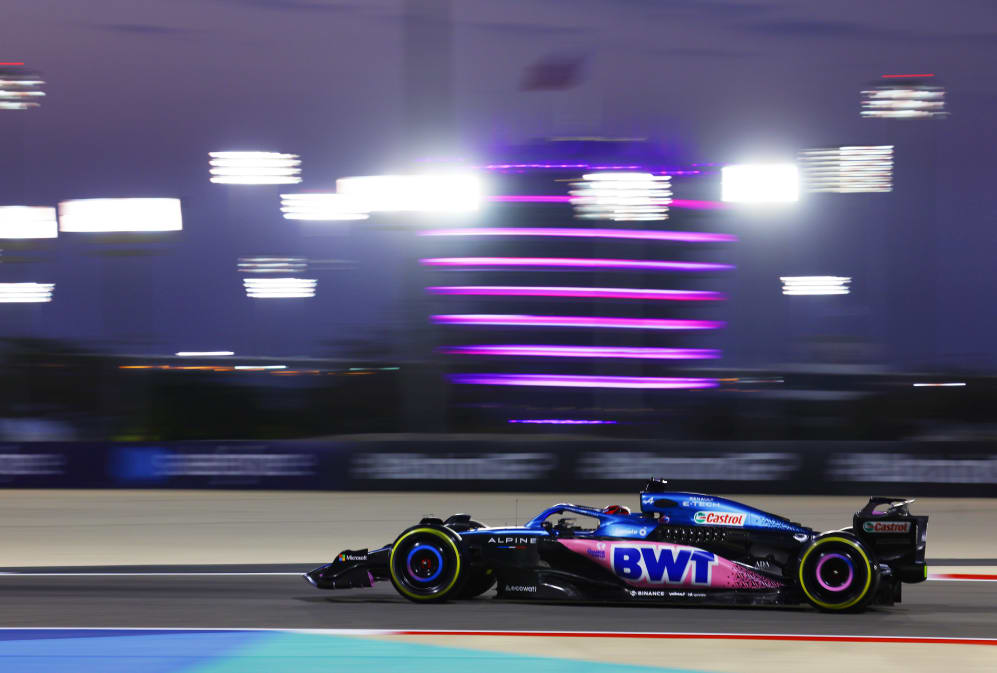 Alpine were bullish during launch season with their engineers showing off numerous aero changes and talking of a significant decrease in weight, but the team didn't seem to show their hand in testing: there were no blistering glory runs and their long runs were hard to read.
New signing Pierre Gasly hinted that there was pace in the A523 but that race simulation on the final day was interrupted by a red flag. So our data put the team that finished fourth in last year's constructors' standings one step lower in this year's pre-season Power Rankings.
VOTE: Which of the 10 teams impressed you most in 2023 pre-season testing?
4. Aston Martin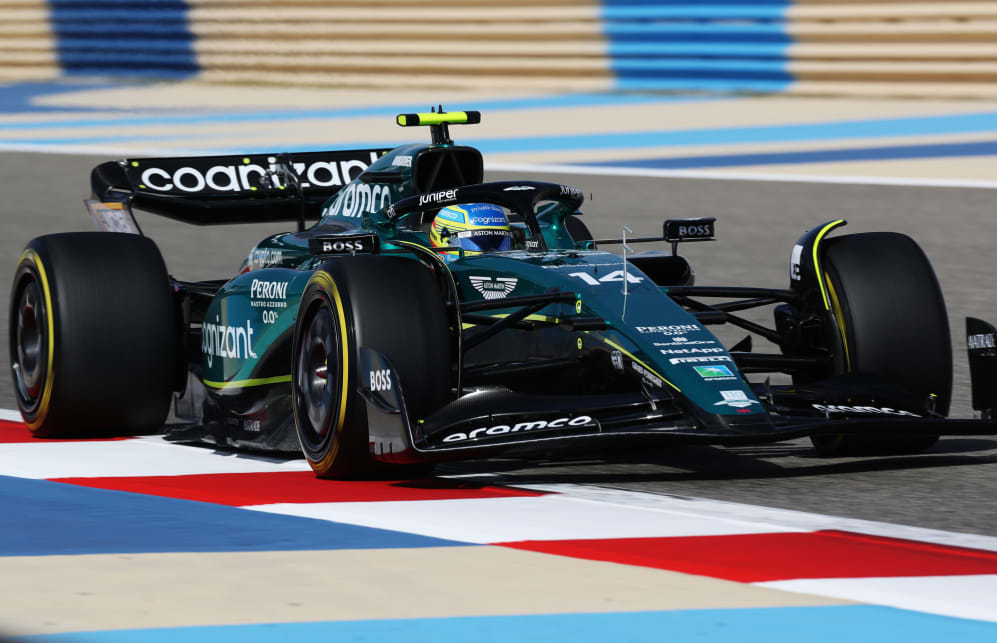 Aston Martin's AMR23 looks like a big step up from last year's car, which saw the team finish seventh in the standings. Our data puts them fourth in the rankings before the opening Grand Prix – is that an outlandish or realistic expectation for Lance Stroll and Fernando Alonso?
Well, Haas driver Magnussen and Red Bull Team Principal Christian Horner have already pointed at Aston Martin as this year's most-improved in testing.
It would be far-fetched to expect a Red Bull-beating display from Aston Martin but long runs and short runs were both favourable over the three days. Fernando Alonso was particularly fast and reserve driver Felipe Drugovich was no slouch as he replaced the injured Stroll in testing.
READ MORE: Aston Martin officially confirm Drugovich as Stroll stand-in if Canadian can't race in Bahrain Grand Prix
3. Mercedes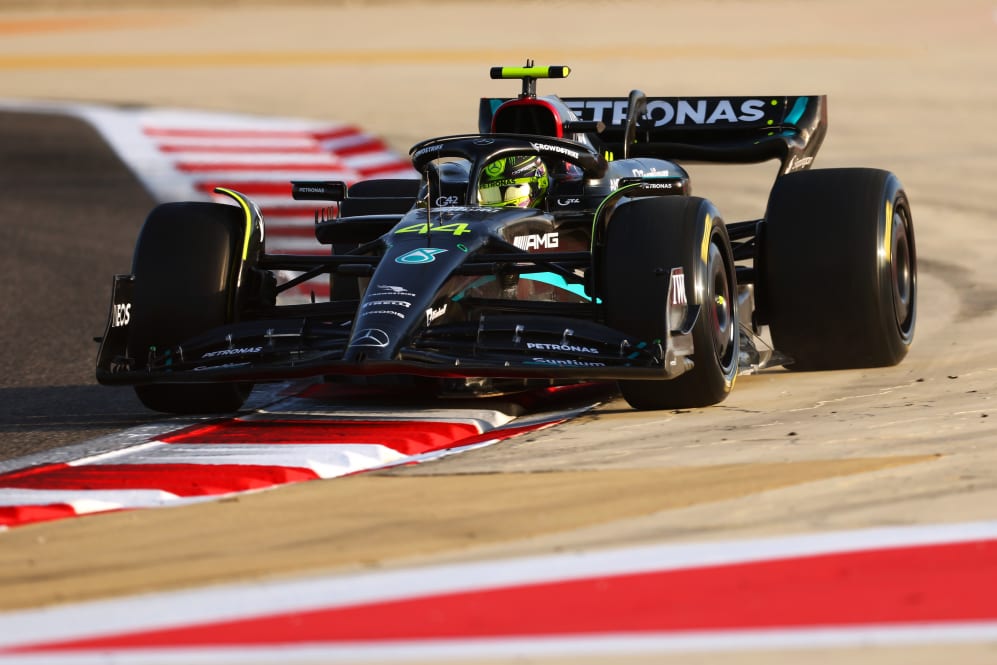 Some predictions have put Mercedes behind Aston Martin but our data hints that they might just hold the advantage over the midfield leaders. The eight-time constructors' champions did have a couple of reliability hiccups during the three days of testing, and as the session unfolded they looked a lot happier about their performance.
Day 1 wasn't a disaster for the Silver Arrows but only on Friday and Saturday did Lewis Hamilton and George Russell find their feet in the unconventionally-designed W14. They have made strides over 2022 but they're behind Ferrari in our Power Rankings.
Although team Principal Toto Wolff hints that there's more to come...
READ MORE: Wolff admits Red Bull and Ferrari look 'fast' – but says Mercedes are 'still hiding' some pace
2. Ferrari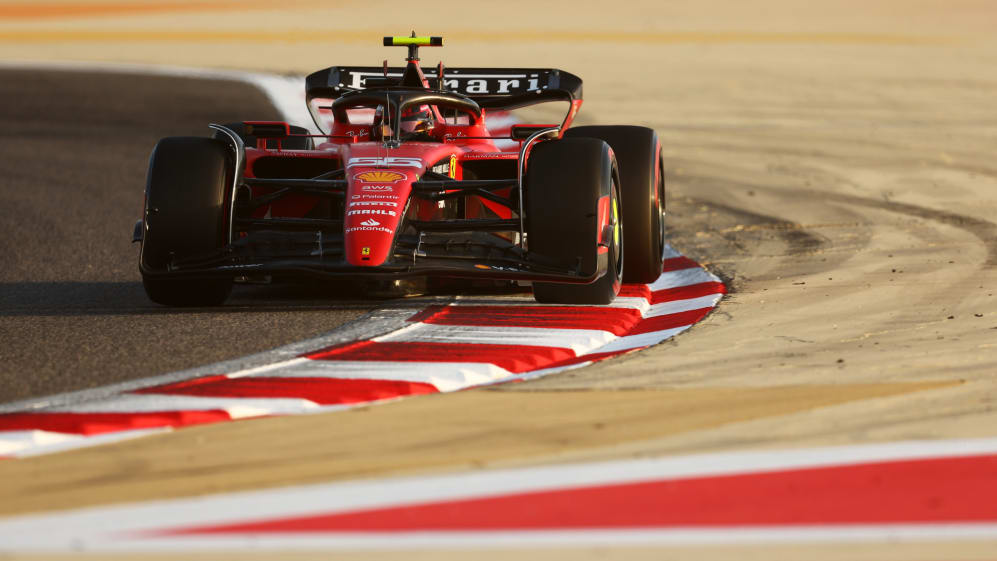 Ferrari set some competitive times, briefly topping sessions throughout the weekend – but their rivals Red Bull eclipsed them. Furthermore, our data showed that the team in rosso were around the level of Mercedes and, at times, Aston Martin.
Carlos Sainz and Charles Leclerc did have positive things to say about the balance of the SF-23 but as always, Ferrari kept their cards close to their chest. Those positive remarks centered around how "smooth" three days in Bahrain went.
Last year, we saw Ferrari win the first race of the season at the same circuit as Red Bull were hit by reliability concerns. Will the Scuderia be able to make a winning start again this year?
READ MORE: 'The mood in the team is perfect' says Ferrari boss Vasseur after encouraging pre-season test
1. Red Bull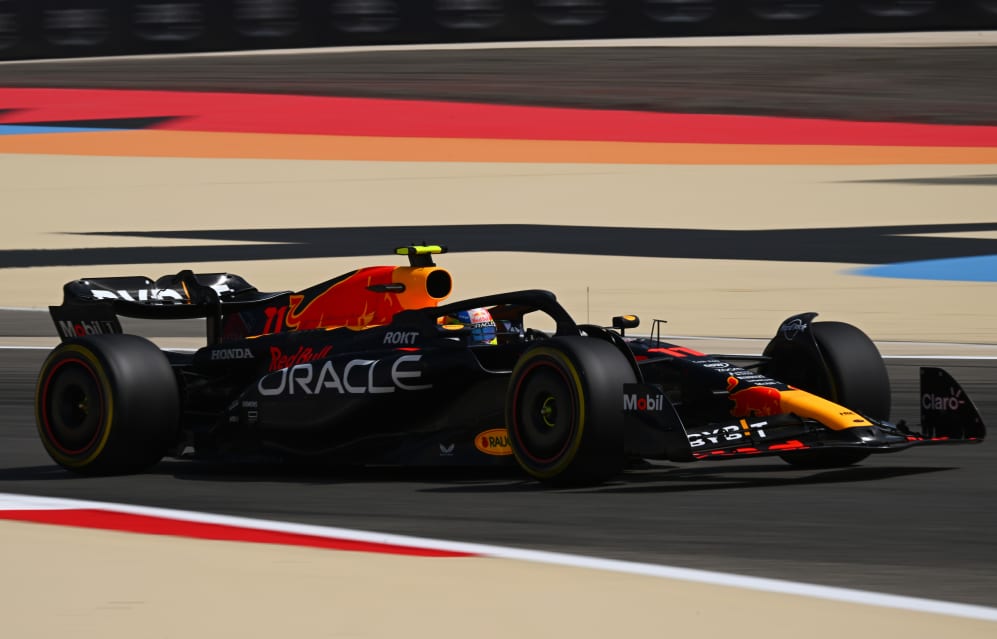 Our data puts Red Bull at the top in both qualifying and race simulation stakes, and there's no denying that the RB19 looked assured and poised on track over all three days. Furthermore, there was not even a hint of reliability trouble for the reigning constructors' champions.
Max Verstappen was fastest overall on Day 1, and Sergio Perez was fastest – even beating last year's Bahrain Grand Prix pole position time – on Day 3 with Alfa Romeo's Zhou fastest in the middle day. So, not only did Red Bull put in some fast race simulations, they were blistering in the short runs.
Red Bull were solid in testing – but will things go so well when the racing starts? This weekend's Bahrain Grand Prix will give us the answers...
READ MORE: Perez hails Red Bull's 'tremendous' winter push and warns team will start 2023 'much stronger' than last year