Podcast
BEYOND THE GRID: NASCAR ace Jeff Gordon reveals how close he really got to F1 switch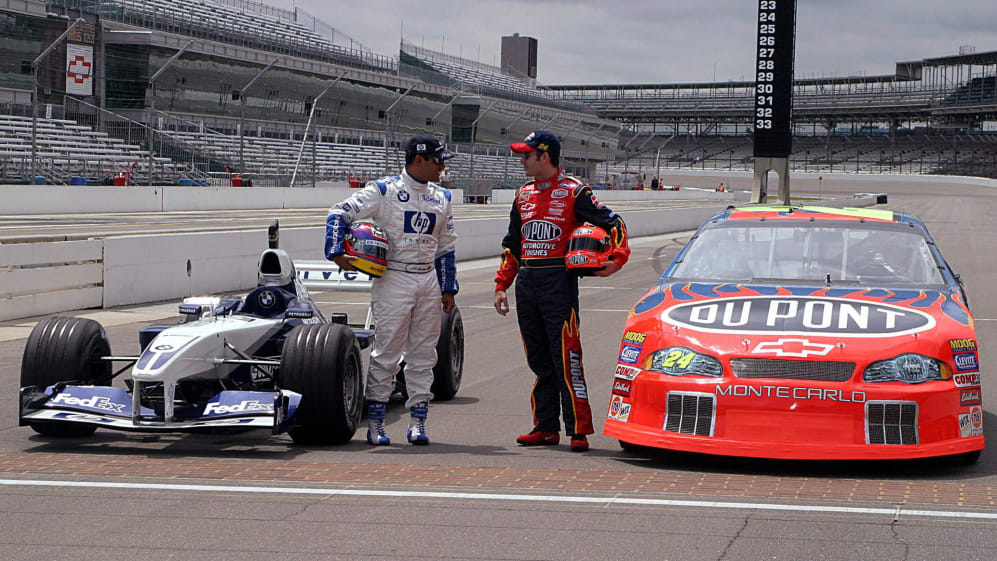 A self-proclaimed "religious" Formula 1 fan, four-time NASCAR Cup Series champion Jeff Gordon joins Tom Clarkson for the latest Beyond the Grid podcast and reveals just how close he got to making the full-time switch from stock cars to F1.
In 2003, Gordon swapped cars with then-Williams driver Juan Pablo Montoya (who later went on to compete in the Cup Series) around Indianapolis' road course for a television feature. And, as the Californian reveals in the podcast, Williams founder and former Team Principal Sir Frank Williams did in fact discuss a move to F1 with Gordon.
READ MORE: NASCAR racer Jimmie Johnson on swapping seats with a two-time F1 champ
Gordon says: "So there were a lot of discussions that went on that got more serious than I thought they would after that [test], because I did have so much fun with it and I started thinking: 'Can I train my neck enough to do this, can I learn the tracks, can I be competitive?'"
There weren't just talks with the Williams head, but also with BAR, previously known as Tyrrell, who were readying for their maiden Formula 1 campaign in 1999.
"There was one other conversation: Jacques Villeneuve was a part of these talks and conversations when he was at BAR… when that was all being formed, I think they wanted an American driver, somehow I got on the list, and we had a lot of discussions," continues Gordon.
READ MORE: NASCAR fan Ricciardo offered drive in Dale Earnhardt Sr stock car – if he lands podium for McLaren
Not only did BAR try to pry Gordon's talents away from stock cars, but the champion says that then-Formula 1 chief Bernie Ecclestone also held discussions to try and sway the NASCAR star towards F1.
"He was involved yes, I had discussions with him and they were not long discussions, you know, but I think there was some talks about a big interest in an American driver. There always has been, right?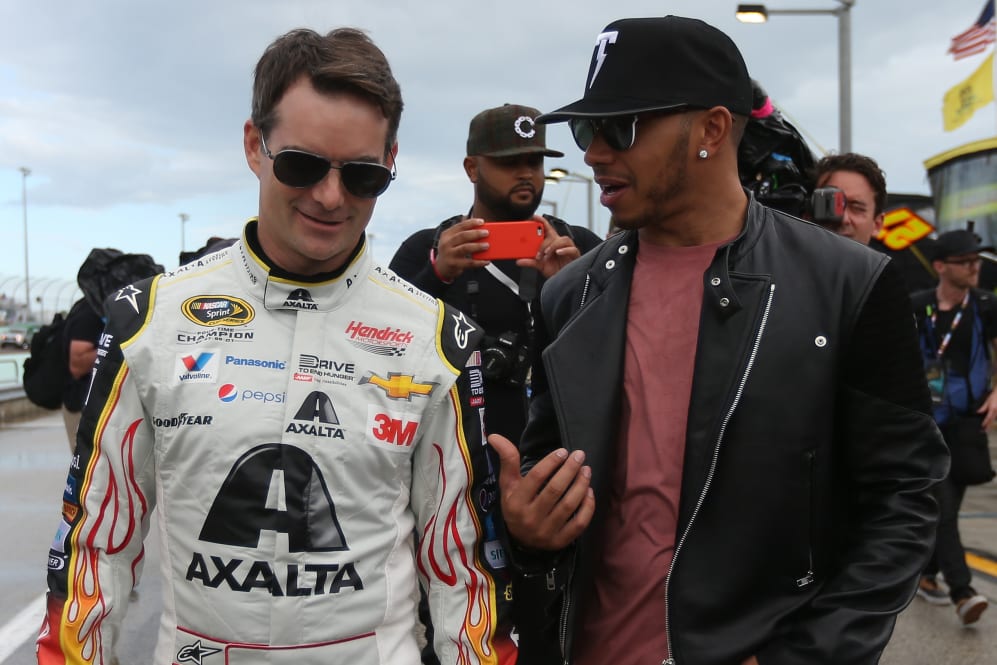 "I don't really know why it hasn't really worked out and the reasons why I mentioned earlier, I think Alexander Rossi is probably one of the closest we've seen to really have success. But just again, trying to have that American driver in a car that compete up front would be exciting and fun for me to see. So anyway, yes, Bernie, when I would come to the racetrack, he and I would chat real quick about it and he was like 'We've got to get you a ride… what have we got to do?'"
Gordon goes on to reveal more about those talks with Williams and BAR – and why an F1 switch ultimately didn't happen – and discusses that 2003 swap with Montoya, whether Lewis Hamilton could be successful in NASCAR, and so much more. You can hear the full episode of Beyond The Grid in the player above, on Spotify, or Apple Podcasts.
READ MORE: America's Got Talent – but when will we see the country's next F1 star?