Binotto: Ferrari being hurt by 'efficient' 2019 car – but battle with Mercedes far from over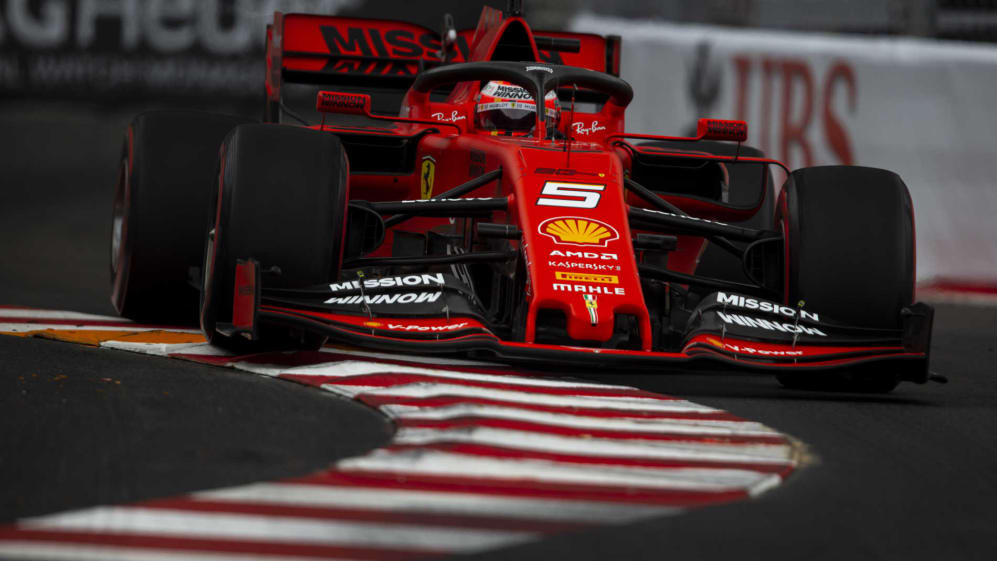 You might have thought having an "efficient" Formula 1 car would be good thing. But according to Ferrari Team Principal Mattia Binotto, it's his SF90's efficiency this season that has seen the team bleed away points, as they've struggled to get it to switch its tyres on.
While rivals Mercedes are just three points off having taken a maximum score in the constructors' championship this year, early season favourites Ferrari currently lag 96 points behind, having failed to finish higher than third so far. And while the SF90's blistering straight-line performance is undeniable, Binotto revealed that this could well be linked to the current cornering deficiencies the team are experiencing…
"I think we've got a car that's quite efficient – you can see it on the straight," said Binotto. "But it doesn't mean we've got the car that's got the highest downforce in the pit lane.
"We've got a car that is overall efficient, but lacking in… peak of downforce. But here again it is peak of downforce [in] high speed [corners], low speed, and that is where we are.
"The tyres this season are quite different to the ones of last year," he added. "No blame, it's only a matter of fact. The main difference is that last year we all had very good warm up on the tyres... The tyres of this season are quite different in this respect. Warm up is a lot more difficult, and the window also, temperature targets, to get the best grip from the tyres itself, to achieve it you need to heat up the tyres."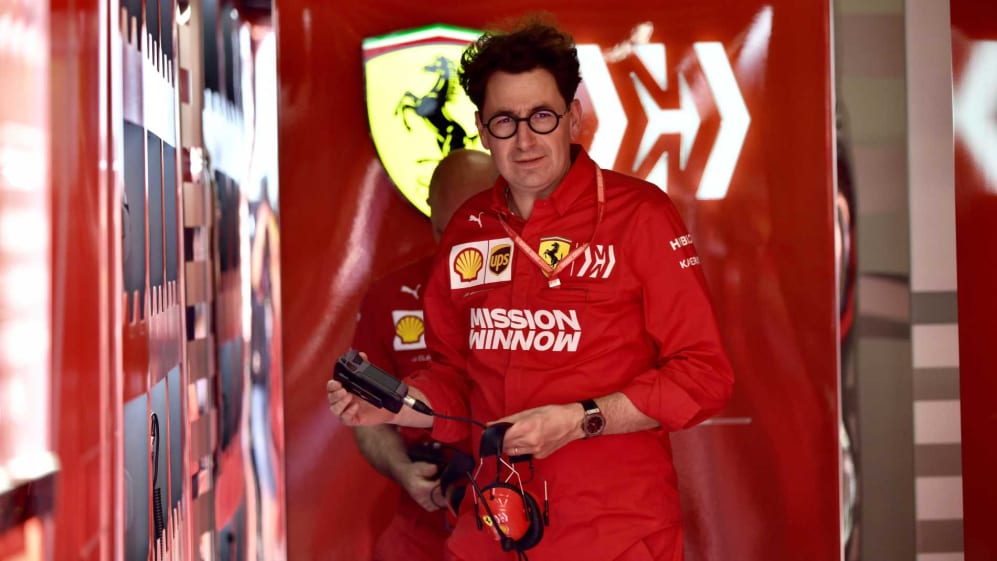 Our front wing is a different concept to Mercedes, but that doesn't mean that we have achieved the maximum of this concept
Binotto confirmed that a change of Ferrari's radical front wing concept, which may be contributing to their current woes, was not on the cards for 2019 – but that, with design of the 2020 car already underway, the team would be honest in evaluating what the best concept was for them to adopt going forward.
"Now I think it's time to question ourselves if we need to look for different overall targets how to achieve the final performance," said Binotto. "Are you better looking for maximum downforce or efficiency?
"I think we do not need to change our front wing [this year]. Certainly it's a different concept to Mercedes, but that doesn't mean that we have achieved the maximum of this concept today. We are not foreseeing to change the wing concept."
READ MORE: Ferrari say tyre struggles mean Monaco pole will be difficult
So that's the long-term outlook. But short term, Binotto was adamant that, despite Sebastian Vettel finishing Free Practice 2 in Monaco over 0.7s behind the Mercedes of Lewis Hamilton and Valtteri Bottas, the battle between the two teams remained "fully open" this weekend.
"I think it's far to be closed, the game," said Binotto. "Certainly it's fully open. I think we can compare Monaco to Baku and we were good in Baku… Obviously FP1, FP2 Mercedes showed to be very strong again. Very easy for them to find the right window on the tyres to perform properly through the lap. There is much to do, [but] there is an entire day [on Friday] and let's see qualifying and the race."