Binotto: Montreal a 'confidence booster' for Ferrari despite Vettel penalty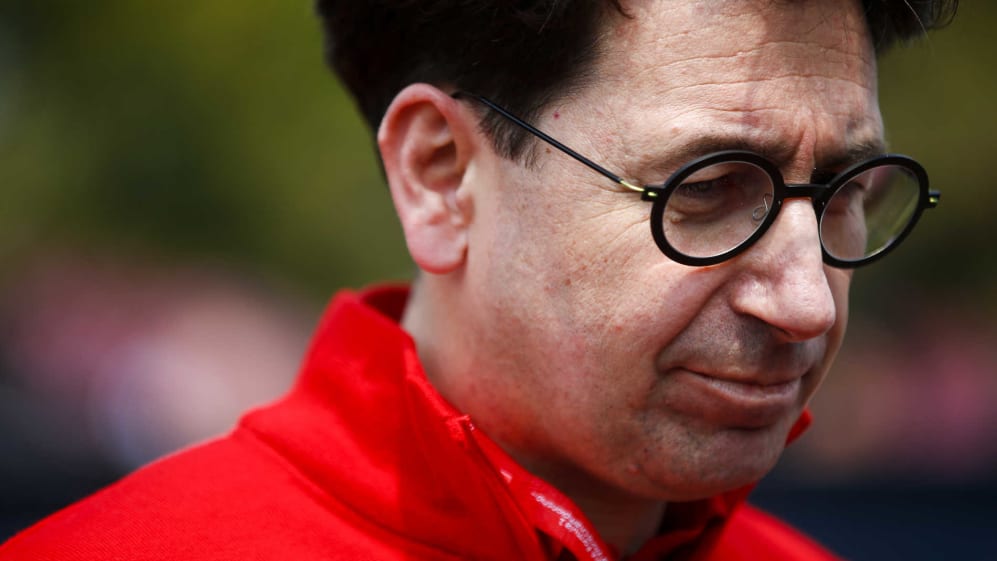 A five-second penalty for Sebastian Vettel at the 2019 Canadian Grand Prix ultimately denied Mattia Binotto the chance to oversee his first Ferrari victory as Team Principal. But having endured a tough start to his tenure at the helm of the iconic squad, Binotto had plenty of positives to take away from Montreal nonetheless.
Canada saw Ferrari enjoy their first clear performance advantage over Mercedes since the Bahrain Grand Prix back in March, with Vettel securing pole position by over two-tenths from Lewis Hamilton, before enjoying a net lead throughout the Grand Prix. But, like Bahrain, the race would ultimately finish in disappointment for the Scuderia, with Vettel crossing the finish line in first place before being demoted to second thanks to a five-second penalty, handed to him for re-joining the circuit unsafely after an off-track excursion on Lap 48.
READ MORE: 'I don't feel I did anything wrong' - Vettel upset with penalty that denied him Canada victory
Post-race, Ferrari announced that they intend to appeal the stewards' decision – but whatever the outcome of that, Binotto had at least enjoyed watching one of his cars, and not a Mercedes, take the chequered flag for the first time this year.
"We leave Canada knowing that today, as indeed over the whole weekend, we proved we were competitive, and that fact has been a confidence booster for the whole team," said Binotto. "We were the fastest on track today and that is important… We know there are weaknesses to address, [but the] season is not over."
Disappointment is a good sign for a driver. Sebastian's very hungry, we are all hungry and that will help us through the coming races
Ahead of the weekend, Vettel had batted away questions that he was weighing up retirement from Formula 1 in the near future. And Binotto viewed the German's disappointment after the race – which saw Vettel storm to the Ferrari hospitality rather than completing his scheduled post-race interview with Martin Brundle, before switching the '1' board in front of Hamilton's car for the '2' on his way to the podium – as indication that Vettel was still eager for more success in the sport.
"It's a good sign for a driver," reckoned Binotto. "He's very hungry, we are all hungry here and that is certainly what will help us through the coming weeks and months and races.
"At the moment, we, as a team, are naturally disappointed, but most of all our thoughts are with Sebastian… I don't think he could have done things differently, which is why we have decided to appeal the stewards' decision."
Disappointment aside, with Charles Leclerc finishing third to Vettel's eventual second, Canada at least represented Ferrari's best result of the year, with the team enjoying their first double podium of 2019 to fly out of Montreal with a haul of 33 points.