Binotto says Ferrari aiming to optimise F1-75 for the Bahrain Official Pre-Season Test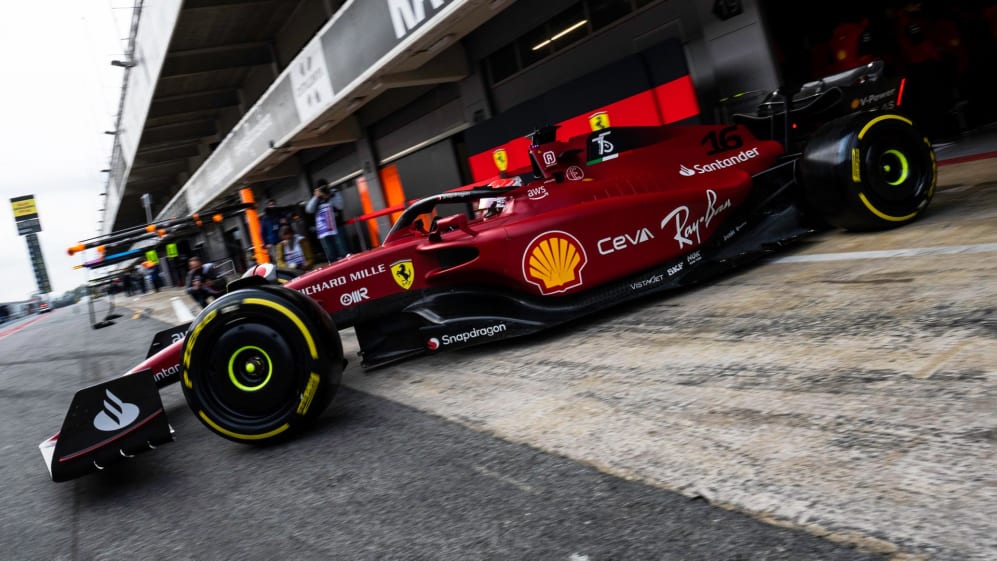 Ferrari Team Principal Mattia Binotto has outlined the Scuderia's plan for the Official Pre-Season Test in Bahrain, explaining that the team will "optimise" rather than extensively upgrade the car they brought to Barcelona.
The team in red covered the most ground with 439 laps to Mercedes' 392 in Spain, while Charles Leclerc went fastest on Day 2 of pre-season running in February. While the likes of Red Bull's Max Verstappen have stated that their car will look different in Bahrain, Ferrari's boss Binotto said the opposite about his team.
READ MORE: Variance in 2022 designs 'fascinating' say team bosses Wolff, Horner and Seidl
"[Our car] will not be much different compared to what we have got. The first step for us is to optimise what we have," said Binotto in Barcelona. "We are still far from the best performance, not only because we are running high fuel, or not the best engine mode but simply because there is a lot to exploit on the car itself.
"Let's wait, let us see what the others will bring. Certainly, as Ferrari we are always concerned on upgrades of our competitors and I am pretty sure they will be very, very strong by [Bahrain]."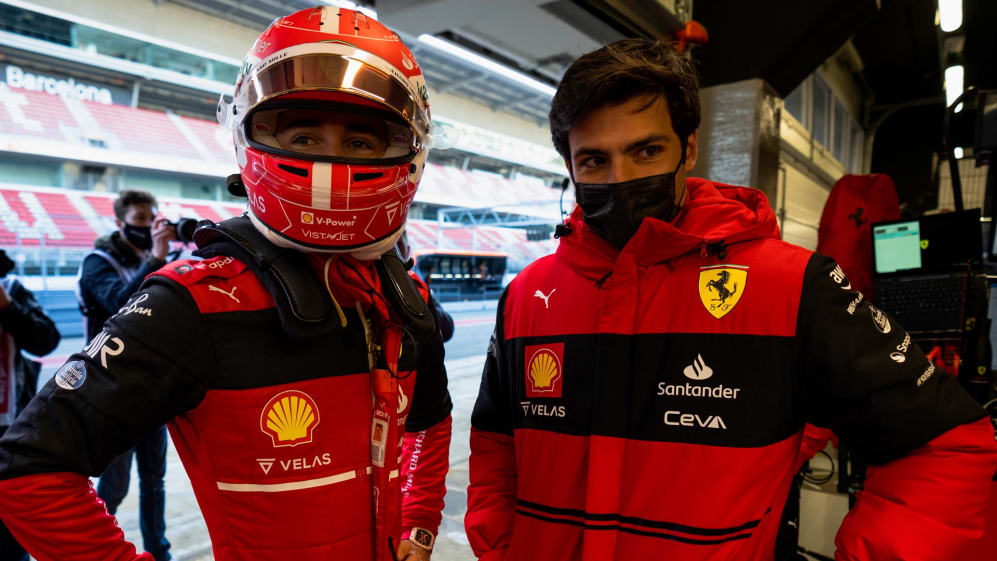 The Ferrari chief added that, because his squad collected ample data from Barcelona, they have room to attempt to extract more performance from the F1-75 in Bahrain – in preparation for the first race of the season at the very same circuit.
"I think in Barcelona, first session, [our objective] was to collect data as we said, try to understand the correlation, but when we go to Bahrain it will be very close to the first race of the season.
READ MORE: Pirelli brimming with positivity for 2022 prospects after Barcelona running
"We will all, I believe, try to simulate some race situations, quali simulations and we will try to extract some performance from the car itself. Certainly, in Bahrain, I think it will be more the performance; the relative competitiveness of the teams will be more clear."
The Scuderia certainly seem in a strong position ahead of the Official Pre-Season Test, then, but the real test comes on March 20 when the lights go out for the opening Grand Prix of the season in Bahrain. Will we see Ferrari back at the top on Sunday?
F1 TV Pro subscribers can watch Bahrain pre-season testing live and on demand, access exclusive live timing, as well as Tech Talk debriefs. Subscribe now and save 20% on your Annual F1 TV Pro subscription. Offer Valid in selected territories on web and apps until March 13th. T&Cs apply
Coverage of the Official Pre-Season Test is also available live in selected territories via your F1 broadcaster.