Bottas baffled by poor Italian GP start and 'phantom puncture' which saw him drop down order
Valtteri Bottas was at a loss to explain the reason behind his poor Italian Grand Prix getaway and nightmare first lap, which saw him drop from P2 on the grid to P6. The Finn eventually finished fifth in Monza, but was left to rue a missed opportunity on a day where he could have made up ground on Mercedes team mate Lewis Hamilton in the title race...
Hamilton's 10s stop-and-go penalty, for pitting when the pitlane was closed, put him down to last at the race re-start and would have given Bottas a prime chance of winning on any other day. But a poor start coupled with engine overheating issues left Bottas to endure a frustrating outing.
READ MORE: Hamilton accepts responsibility for race-wrecking pit stop error
"It was a long afternoon and the start – not quite sure yet what really happened. In the first lap I had some contact and I actually thought I had a puncture because I had big understeer in [Turns] 6 and 7 then out of [Turn 7] the car was pulling to one side.
"Going to Turn 8 I was cautious because I thought had a puncture but it turns out I didn't," explained Bottas.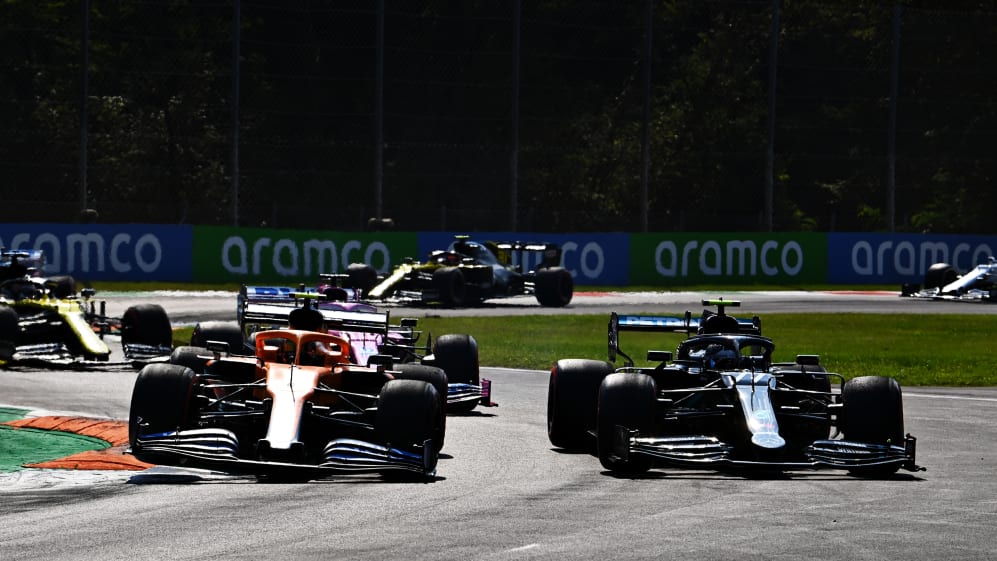 It was a puzzling beginning to a tiresome race that left Bottas seeking answers.
"After that it was just engine overheating issues, so running too hot with the engine water temperature, so that meant I couldn't follow any cars and that way I couldn't race them – it felt long," he said.
READ MORE: Sainz says he 'felt rage' at red flag that cost him potential maiden win at Monza
"So I had to manage, lift and coast, I couldn't tow much on the straights I had to pull off so the others gained on the straights. So just really managing the car all the time."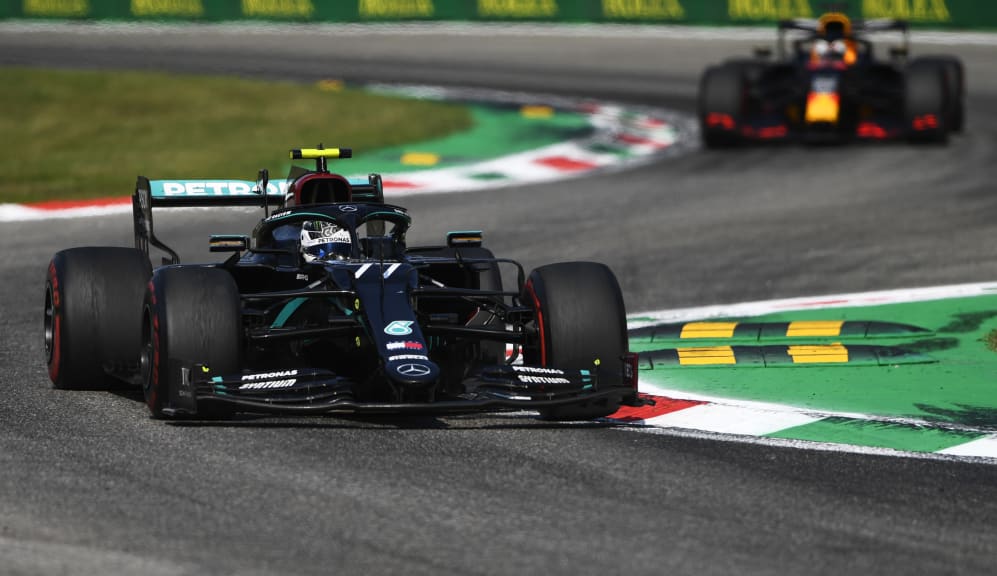 For the first time since 2012, neither a Mercedes, a Red Bull nor a Ferrari finished on the podium – and the Finn had an appropriate description for the Italian Grand Prix.
"It's a crazy race and I don't understand how some of the guys got ahead of us, so. I don't understand what really happened today," he surmised.
Next, Mercedes head to Mugello for Ferrari's 1,000th Grand Prix with Bottas now second in the championship as Max Verstappen retired in Italy. Even though he outscored team mate Lewis Hamilton for the first time since the season opener in Austria, Bottas sits 47 points behind the defending champion.
WATCH HIGHLIGHTS: Watch all the action from Pierre Gasly's incredible shock Italian GP victory