Hamilton accepts responsibility for race-wrecking pit stop error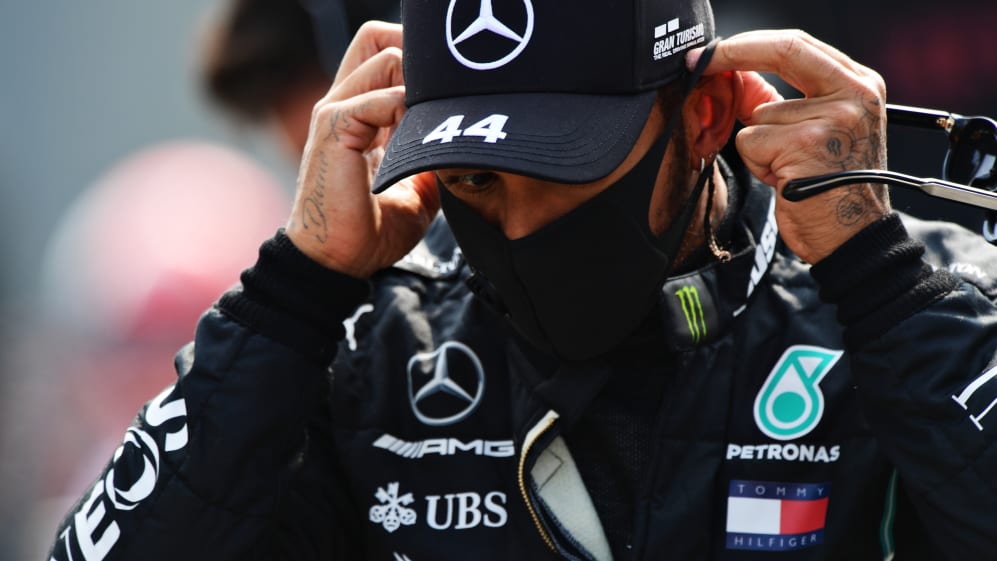 He made another blistering start from pole and was running away with the Italian Grand Prix, but then came the moment that Lewis Hamilton's race was turned on its head, as he mistakenly stopped for tyres in a closed pit lane – an error the world champion says he takes responsibility for.
Hamilton was 16 seconds clear of McLaren's Carlos Sainz and appearing to be cruising to a sixth Monza win when the safety car was called out on lap 20 to allow marshals to clear Kevin Magnussen's stricken Haas.
READ MORE: 'I was sideways in every corner' – thrilled Gasly explains how he fended off Sainz to seal Monza win
Not wanting to miss a chance to change tyres in the caution period, the six-time champion answered his Mercedes team's call and dived into the pits – the only problem was, officials had announced the pit lane was closed, to allow marshals safe access to the Haas.
Replays showed Hamilton had passed two marshalling light boards showing red crosses, indicating the pit lane was temporarily closed, and the Briton was issued with a 10-second stop-go penalty.
Hamilton served his penalty after the race was re-started following the red flag stoppage caused by Charles Leclerc's crash, and emerged from the pits 26-seconds behind Alex Albon's Red Bull, in 17th and last place. He eventually made a number of passes to recover to seventh, bagging an additional point for fastest lap, and despite losing a potential victory was in surprisingly philosophical mood afterwards.
"My race wasn't meant to be today," he said. "It was a bit unfortunate but what doesn't kill you only makes you stronger. There was a long pit stop, 26 seconds I had to catch up. But nonetheless once I finally caught everybody I enjoyed that bit of a battle.
"We didn't do a great job necessarily with the pit stop. Honestly, I didn't see those boards, so I take responsibly for that – it's something I will learn from."
READ MORE: Sainz says he 'felt rage' at red flag that cost him potential maiden win at Monza
Hamilton's mood was no doubt lightened by the fact that key title rivals Valtteri Bottas and Max Verstappen both suffered difficult days. Team mate Bottas could only finish fifth, after sustaining damage on a poor opening lap, while Red Bull's Verstappen retired with a power unit issue.
"To get seventh and fastest lap is still some good points considering I definitely didn't think that was possible from 26 seconds behind the last car," said Hamilton. "I'll definitely take it and grateful obviously Max didn't score any points. Not a huge loss today."
Hamilton now leads the championship with 164 points to Bottas's 117 and Verstappen's 110.